TV
Gong Myoung, romance with hikikomori Kim Min-ha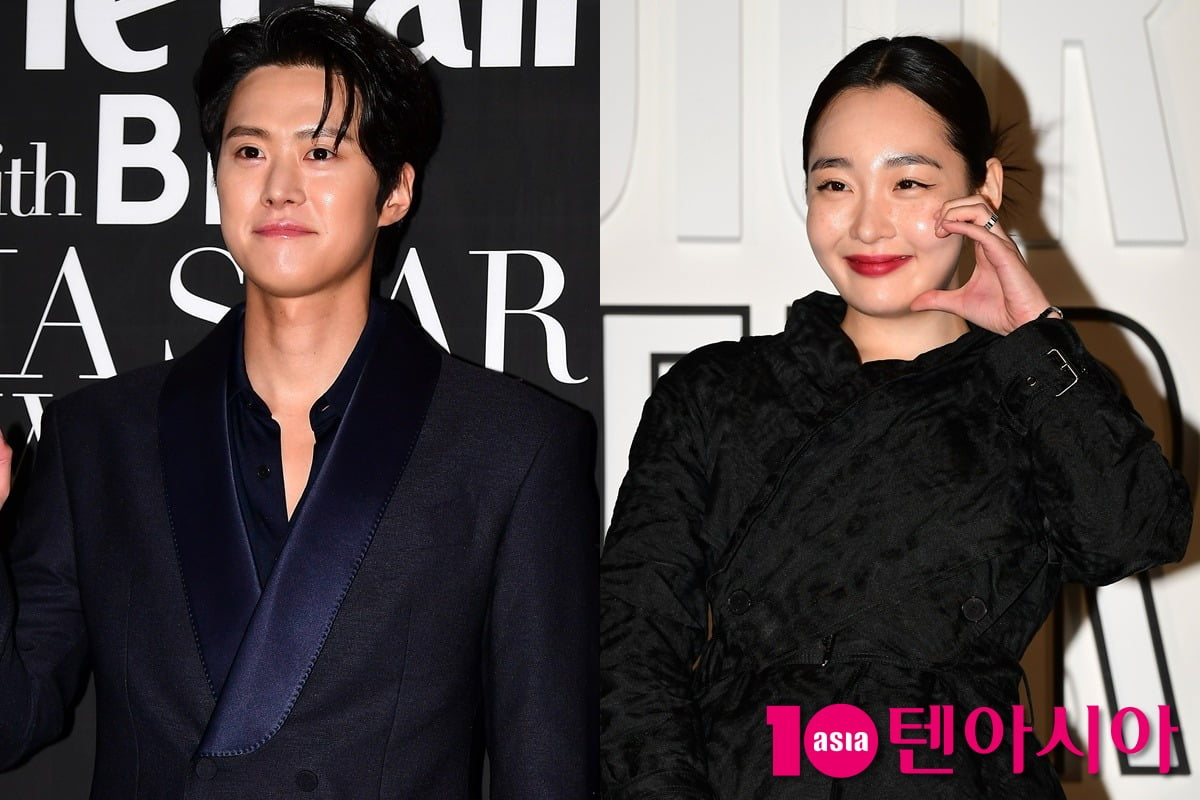 Actors Gong Myung and Kim Min-ha present a youth fantasy romance through TVING's original series 'A Week Before I Die'.
On the 8th, Tving announced that Gong Myung and Kim Min-ha were cast in 'A Week Before I Die'. 'A Week Before I Die' depicts a youth fantasy romance that unfolds in front of 24-year-old Hee-wan (played by Kim Min-ha), who lived like a hikikomori without the will to live, when her childhood friend and first love Ram-woo (played by Gong Myeong) appears as the grim reaper. It tells the story of two people who meet again a week before Heewan's death, face secrets they didn't know about in high school, and find the meaning of life and love.
In the play, Gong Myung's role as Kim Ram-woo is a grim reaper who appears to Hee-wan six years after her death, and shakes up her lethargic daily life by completing an extraordinary bucket list item for a week. He hides his feelings of first love and tries to transform himself into a grim reaper who accompanies Hee-wan.
Kim Min-ha was selected to play the role of Jeong Hee-wan, who lost his smile and wasted his youth before facing death. He plans to show a wide range of emotions through the character Heewan, who goes back and forth between an innocent and mischievous high school girl and a helpless twenty-four-year-old youth.
'A Week Before I Die' is CJ ENM's first OTT series planning and production content. Director Noh Deok, who directed the film 'Temperature of Love' and the Netflix series 'Glitch', is the creator, and 'Abby Gyu-hwan' is a film industry debut with his feature-length debut. Director Choi Hana, who has received attention, will direct.
The production team said, "'A Week Before I Die' is based on the novel of the same name by author Seo Eun-chae, and is a work that has been consistently anticipated by readers as soon as the film version was confirmed." They added, "Through the story of Ram-woo and Hee-wan, who carry out their bucket list for the last week of their lives, "I hope that warm sympathy and comfort will be conveyed to them."
'A Week Before I Die', in which Gong Myung and Kim Min-ha have confirmed their appearances, will be released in 2025.
Kang Min-kyung, Ten Asia reporter kkk39@tenasia.co.kr