TV
'Lovers' side "Nam Goong Min and Ahn Eun-jin make a big decision for each other... Great impact on the plot development" ↑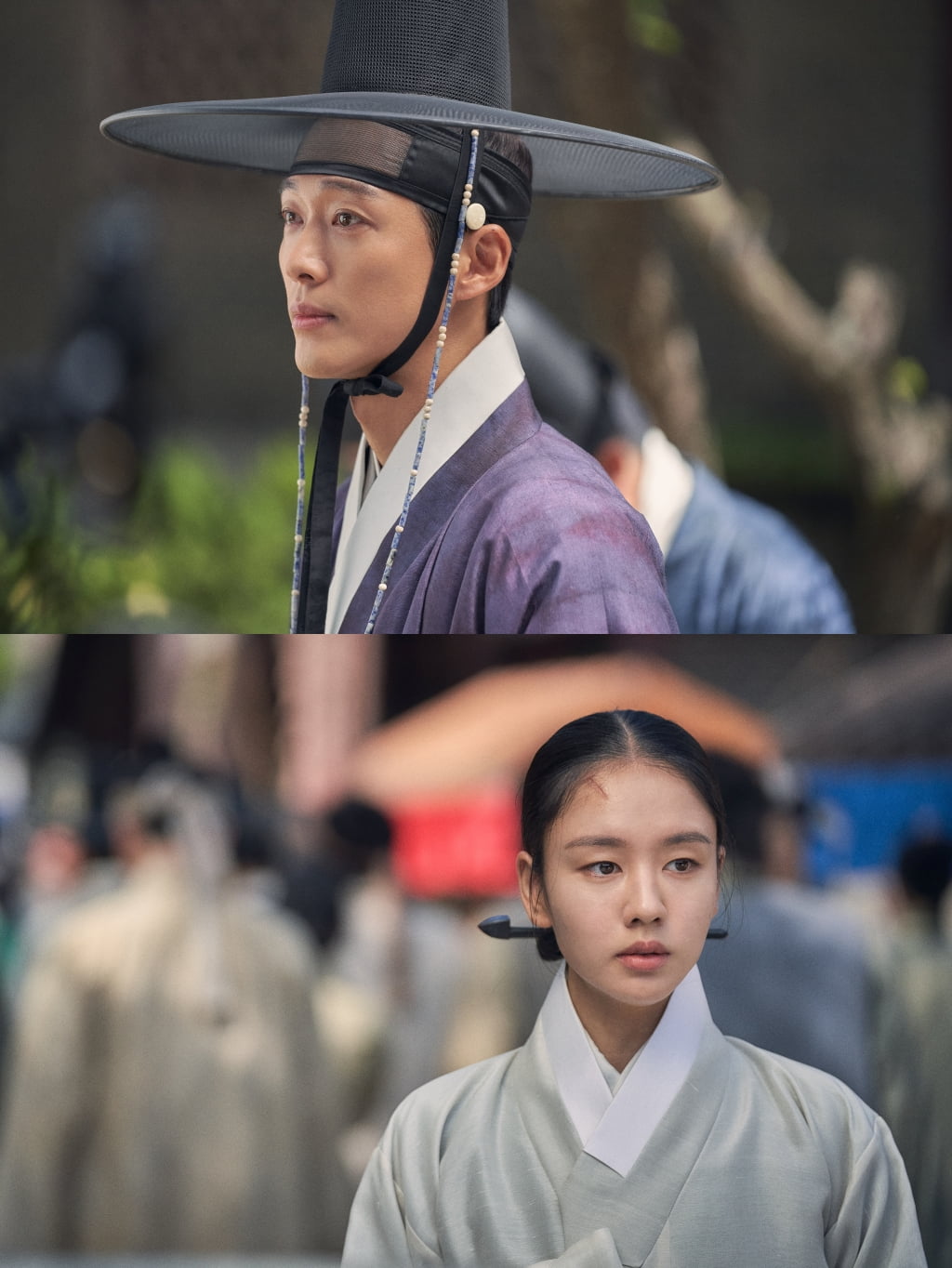 What will be the fate of 'lovers' Nam Goong Min and Ahn Eun Jin?
MBC's Friday-Saturday drama 'Lovers' is captivating home theaters with the heartbreaking love story of the male and female leads, Lee Jang-hyun (played by Namgoong Min) and Yoo Gil-chae (played by Ahn Eun-jin), who seem to be out of reach. As the love between the two deepens with each episode, many viewers hope that they can overcome their harsh fate and become happy.
In particular, the 15th episode of 'Lovers', which aired on the 27th, was a big turning point in the love between Lee Jang-hyun and Yoo Gil-chae. Lee Jang-hyeon was injured after being hit by Gak-hwa (played by Lee Cheong-ah)'s arrow while trying to save Yoo Gil-chae. Thanks to this, Yoo Gil-chae was rescued, but he could not leave behind Lee Jang-hyeon, who was injured because of him. Accordingly, he stayed by Lee Jang-hyeon's side until he recovered, and Lee Jang-hyeon even cheated because he wanted to be with Yu Gil-chae a little longer.
Then, Yoo Gil-chae learned that Lee Jang-hyeon almost died trying to save him during the Manchu War. When Yoo Gil-chae found out what risks Lee Jang-hyeon had taken and what he had done for her, she could not control her overflowing emotions and shed a storm of tears. And I was worried about what I was really doing for Lee Jang-hyun. Meanwhile, Gak-hwa threatened Lee Jang-hyeon that if he did not send Yu Gil-chae to Joseon, he would put the Joseon prisoners in Shenyang in danger.
Will Lee Jang-hyun and Yoo Gil-chae have to fall apart like fate once again? Meanwhile, on October 28, the production team of 'Lovers' revealed the images of Lee Jang-hyun and Yoo Gil-chae standing in the same space with different expressions ahead of the 16th episode's main broadcast. Lee Jang-hyeon's faint eyes and Yoo Gil-chae's resolute expression contrast. In particular, in this scene, Lee Jang-hyun is known to say the sincere words he had in his heart, "Live like a flower," raising even more curiosity.
Regarding this, the production team of 'Lovers' said, "In episode 16, which airs today (28th), Lee Jang-hyun and Yoo Gil-chae make a very big decision for each other. This will have a huge impact on the subsequent development of the play and will make the love between the two people even more sorrowful. As it is a very important scene, the two actors Namgoong Min and Ahn Eunjin portray the heartbreaking feelings of Lee Jang-hyun and Yoo Gil-chae through delicate and fluid emotional acting. "We ask for your interest and anticipation."
Broadcast at 9:50 pm on the 28th.
Choi Ji-ye, Ten Asia Reporter wisdomart@tenasia.co.kr