TV
Jessie "Excessive exposure? I paid for breast augmentation with my own money... No reason to hide it."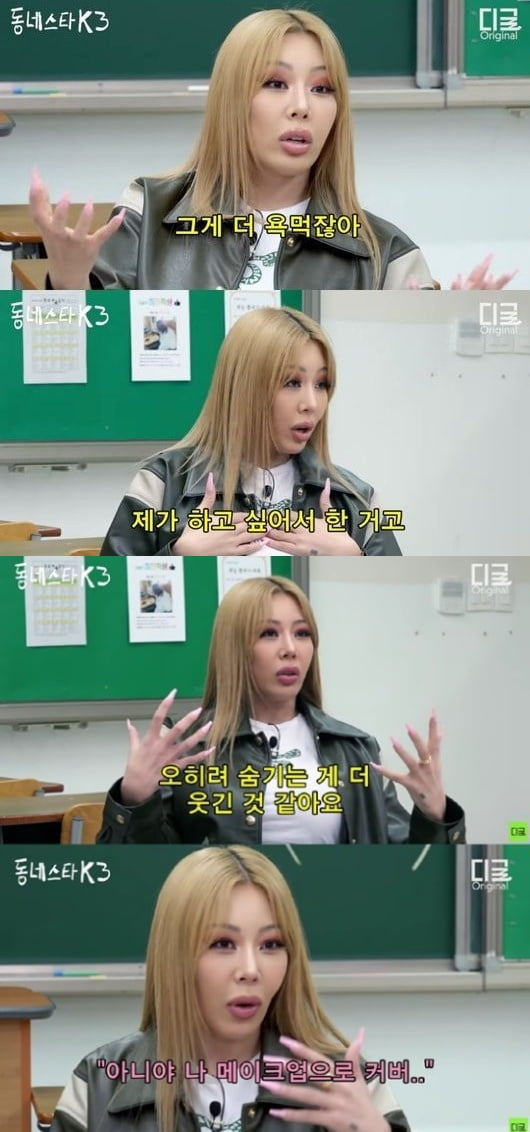 Singer Jessie revealed her honest thoughts about her bold exposure.
Recently, Jessie appeared in the 29th episode of 'Neighborhood Star K3' on the YouTube channel 'Diggle'. In the released video, Jessie looked at a photo showing her body and commented, "It's very sexy."
Also, regarding the background of the sexy outfit, he said, "The reason I dressed like this in Korea is because of Water Bomb. I can't wear it at a university festival event, but it's perfect for Water Bomb. That's why I dressed like this."
Also, "Men can usually take off everything. Even their nipples are visible. But why can men wear it like this but women can't? It's the same. That's why I did it. I didn't mean to show this to the kids. I don't usually wear it like this. "No," he explained.
Jonathan, who listened to this, asked, "Isn't the reason people like my sister because of her honesty? She's honest and open about everything from smoking to plastic surgery. Why do you try to be honest until the end?"
Regarding this, Jessie said, "It's actually funnier to try to hide it. Of course, it's not like, 'I did this.' I had plastic surgery. But it went on air. My face changed. But when people say, 'No, I just covered it up with makeup,' I cringe." He said.
In addition, "I know too many people like that," he said. "They say idols don't smoke. I said, 'I don't know that,' but someone caught me (smoking). Isn't that even more insulting? Of course, smoking is not good. A Korean person said, "Is this (my heart) big? I did it because I wanted to."
He added, "Why do I have to hide this? I'm just giving an example. It doesn't matter, right? It's my body. I like it bold."
Jessie said, "When I first talked about my breasts, I didn't say it because I wanted to reveal it, but because I was excited. I was angry and it came out because I was giving an example," and "At the time, I said, 'Producer, please take this off. I don't think this is right.' The PD of 'Happy Together' said, 'I was really happy when I saw this. The women said that Jessie opened the way for them.' I'm not saying that women should talk about it, but they bought it with confidence, so what's the point?"
Reporter Junho Yoon, Ten Asia delo410@tenasia.co.kr