TV
Park Eun-bin, is she a former singer?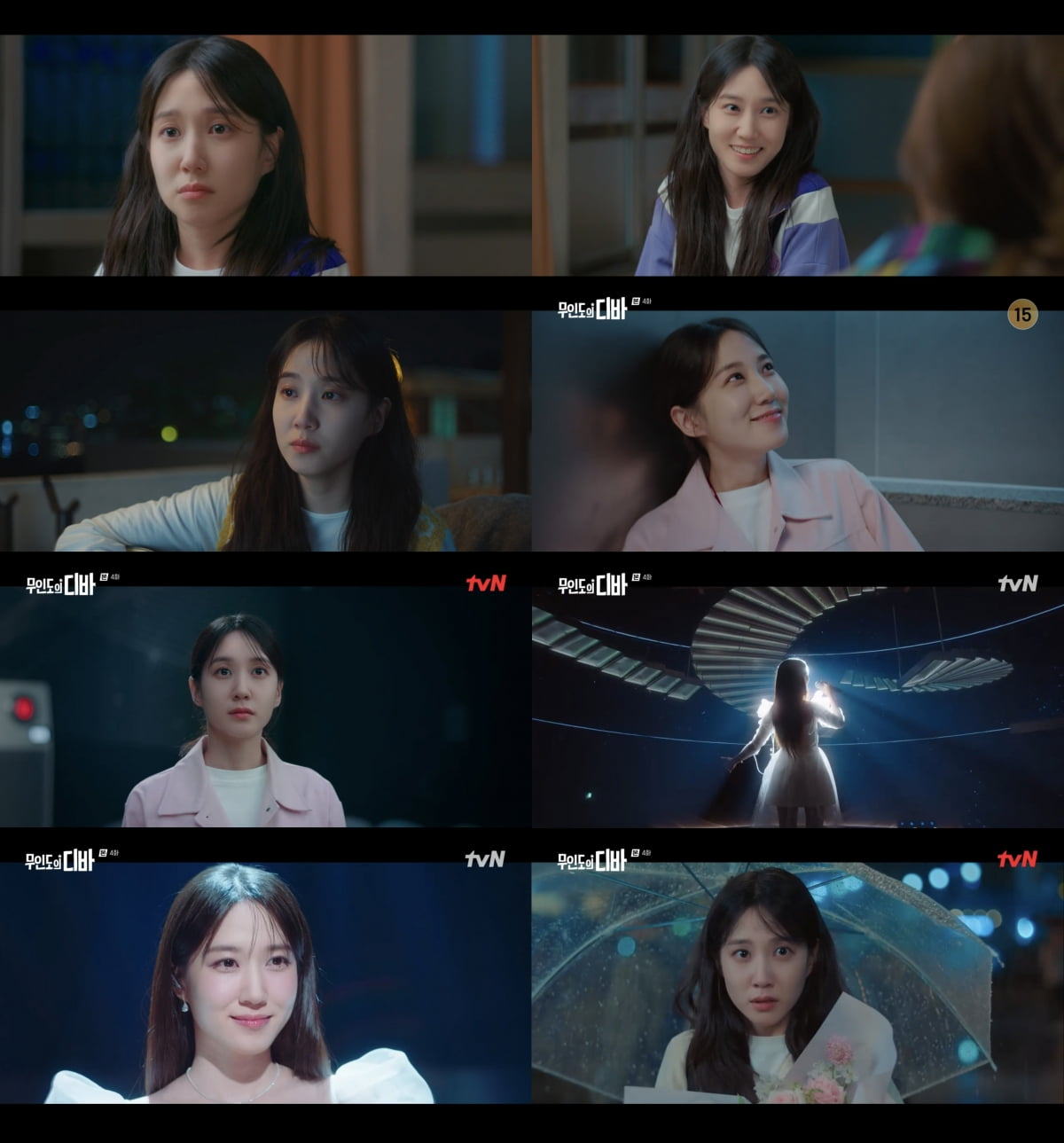 Actress Park Eun-bin's all-weather performance is filling the small screen with healing.
Park Eun-bin is playing the main character Seo Mok-ha in the currently airing tvN Saturday-Sunday drama 'Diva of the Desert Island'. Since its first broadcast on the 28th of last month, 'Diva on a Deserted Island' has been attracting attention for its fun and touching plot. Park Eun-bin's performance stands out.
In episodes 3 and 4 of 'Diva on a Deserted Island', Park Eun-bin vividly portrayed the woman's chemistry with Yun Ran-ju (played by Kim Hyo-jin), sharing joys and sorrows, and her days as she regained her normal daily life after 15 years. Mok-ha and Ran-ju, who met at the Deodeok Village Grand Festival, conveyed the warmth by showing how they cared for each other as if they had known each other for a long time. Among them, the story of the ice box that saved the life of a person who was despairing of life on an uninhabited island, the present that he achieved after enduring a little longer, and the meeting with Ranju, who was like a dream, were so heartbreaking that it made me feel sad.
It wasn't just happy days waiting for my child, who miraculously returned after going through all kinds of hardships. With Ranju's help, Mokha got the chance to audition and went to RJ Entertainment, but was greatly hurt by Lee Seojun's (played by Kim Jooheon) cold attitude who did not even give him a chance. Seojun attacked Mokha by saying that he was too old to dream of debuting, and Mokha, who was listening outside the door, was unable to do anything due to his plummeting self-esteem and sank into the rising water as if to represent his feelings. However, even for a short time, Mok-ha took a hint from Seo-jun's actions and declared that he would become Ran-ju's manager, surprising Mok-ha's strength in turning the crisis into an opportunity.
Mok-ha, who became Ranju's manager, began the second chapter of his life, starting with the schedule of the entertainment program 'Nth Prime'. He willingly gave permission to appear on the broadcast. However, due to Lanju's condition that Mok-ha sing the song, Mok-ha was given the opportunity to continue singing and sang 'That Night' on the first stage of 'Nth Prime'. 'That Night' was a song written based on the words of Ki-ho, who visited Ranju every day while Mok-ha was gone and told him Mok-ha's story, so Mok-ha's earnest voice singing with all her heart about wanting to see Ki-ha was enough to touch the hearts of viewers.
In this way, Mok-ha, who is struggling to achieve her dream, and Park Eun-bin's sincere and passionate performance, which goes beyond the joy of escaping from a deserted island, provide healing energy. Park Eun-bin sincerely shows her delicate side by comforting the pain and sadness of people around her and cheering them on with a smile like sunshine and warm words with her trademark vitamin smile and clear speaking style.
In addition, the moments of growing pains that Mok-ha experiences are expressed through detailed dialogue tones and eyes, and the appearance of being immersed in the character is arousing admiration. In particular, 'That Night', the second song released following 'Someday', which attracted attention after the first broadcast, maximized immersion in the drama with another lyrical sensibility.
At the place where she went to meet Ki-ho (played by Moon Woo-jin), Mok-ha runs into his father Bong-wan (played by Lee Seung-jun) instead of Ki-ho and manages to escape the crisis with the help of Bo-geol. Meanwhile, attention is also drawn to the intertwined developments between the two characters.
Kang Min-kyung, Ten Asia reporter kkk39@tenasia.co.kr