TV
Eunbin Park and Hyojin Kim became exclusive managers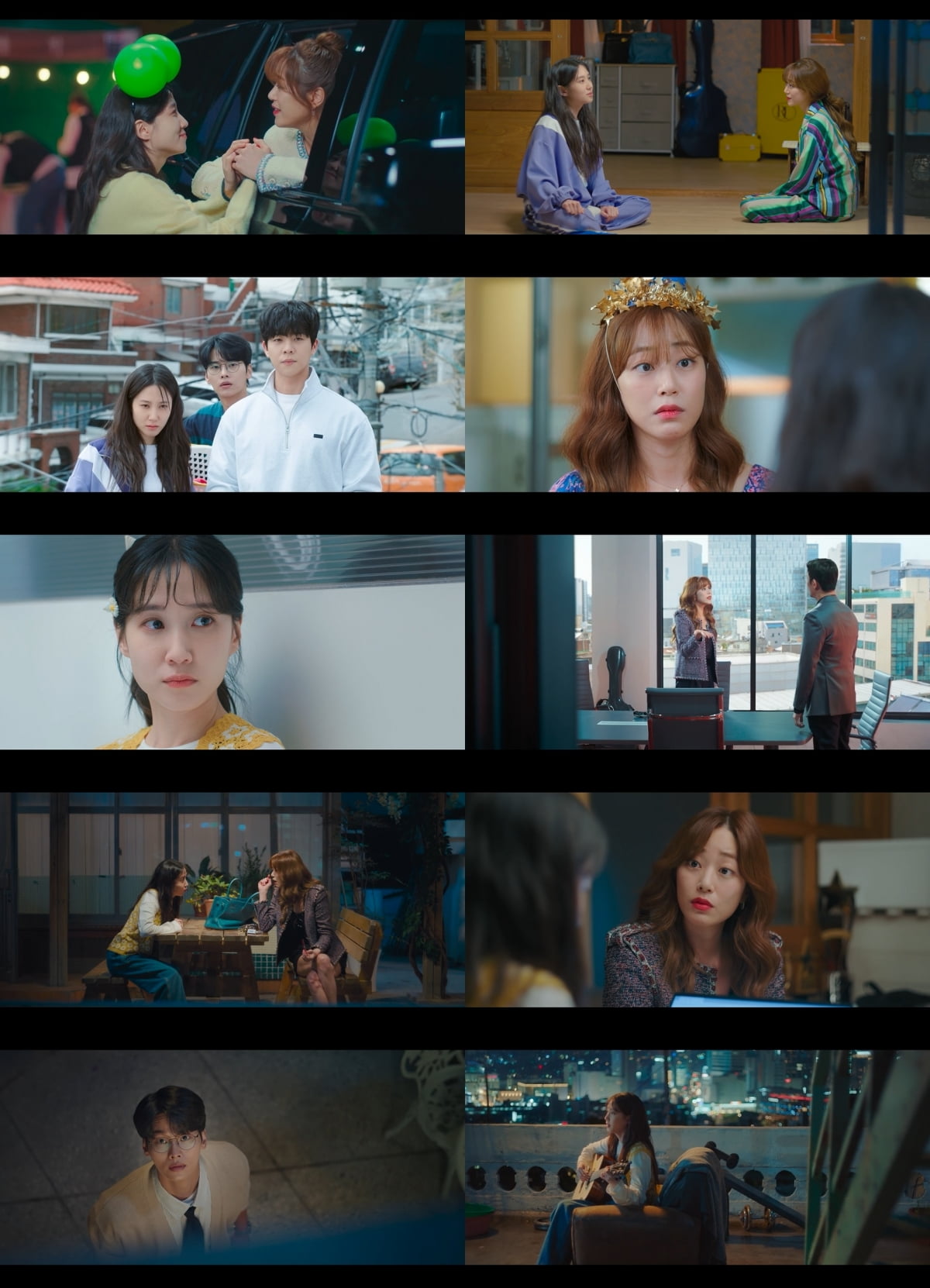 Park Eun-bin became Kim Hyo-jin's manager.
In episode 3 of tvN's Saturday-Sunday drama 'Diva of the Desert', which aired on the 4th, Seo Mok-ha (played by Park Eun-bin) transformed into an exclusive manager for Yun Ran-ju (played by Kim Hyo-jin), who was struggling to give her an audition opportunity, and began a project to turn her life around in earnest. did.
The viewer rating for the third episode of 'Diva on an Uninhabited Island' recorded an average of 6.2% and a maximum of 7.6% for households in the metropolitan area, and an average of 5.6% and a maximum of 7% for households nationwide, ranking first in the same time slot including cable and general programming in both the metropolitan area and nationwide. It recorded a continuous upward trend. (Based on paid platform integrating cable, IPTV, and satellite / Provided by Nielsen Korea)
Yun Ran-ju, who successfully completed the Deodeok Festival stage with the help of Seo Mok-ha, held an exclusive fan meeting and confessed one by one what had happened to each of them over the past 15 years. When Seo Mok-ha said that she gained strength from the icebox that appeared when she was tired of life on a deserted island and was about to give up everything, Yun Ran-ju also said that Seo Mok-ha was that kind of person to her, which touched her heart.
Yun Ran-ju, who had been deeply sentimental for a while, spent a long night drinking with Seo Mok-ha. As time passed, Yun Ran-ju came to her senses and regretted the actions she had committed while drunk. Nevertheless, for Seo Mok-ha, he called Lee Seo-jun (played by Kim Joo-heon), the CEO of RJ Entertainment, and with difficulty obtained an audition appointment.
However, before the audition began, Lee Seo-jun mentioned Seo Mok-ha's age and cut off Yun Ran-ju's request like a knife. Seo Mok-ha, who was silently watching Seo-jun Lee bombarding him with facts, suddenly remembered the story about shares that Ran-ju Yun had told him. It was discovered that Lee Seo-jun was afraid of Yun Ran-ju because of the contract terms that stipulated that if Yun Ran-ju's total album sales exceeded 20 million copies, he would receive half of RJ Entertainment's shares.
Despite Yun Ran-ju's dissuasion, Seomokha accepted Lee Seo-jun's offer to become a manager, and even mobilized a special connection called YGN's entertainment PD Kang Bo-geol (played by Chae Jong-hyeop). At that time, Kang Bo-geol also saw Yun Lan-ju at the Deodeok Festival and was looking for a way to cast her on his entertainment program 'Nth Prime Time'. 'Nth Primetime' boasted such great popularity that each singer who appeared on it was so popular that it made their chart turn around, so it could have been a great opportunity for Yun Ran-ju. With this, Seo Mok-ha's plan seemed to proceed smoothly, as he said, "Just trust me and step on the accelerator."
Yun Ran-ju, who had lost confidence due to vocal cord nodules, could not give up the difficult opportunity, so she decided to appoint Seo Mok-ha as a shadow singer like at the last festival. Seo Mok-ha, who was trying to refuse this, implicitly asked her if she wanted to find her missing friend Jeong Ki-ho (played by Moon Woo-jin) and told her a story related to Jeong Ki-ho from a long time ago. He said that 'That Night' was the song he wrote to fulfill the request of Jeong Ki-ho, who came to visit him and told him to hug Seo Mok-ha someday when he meets her.
Seo Mok-ha, who found out how much Jeong Ki-ho thought of her while she was stuck on the desert island, shed tears endlessly, adding to her sadness. Seo Mok-ha's voice singing 'That Night' while remembering her old friend Jeong Ki-ho filled the rooftop like stars in the night sky.
Kang Min-kyung, Ten Asia reporter kkk39@tenasia.co.kr