TV
Hanhae revealed that a lonely death occurred in the next room during his gosiwon days.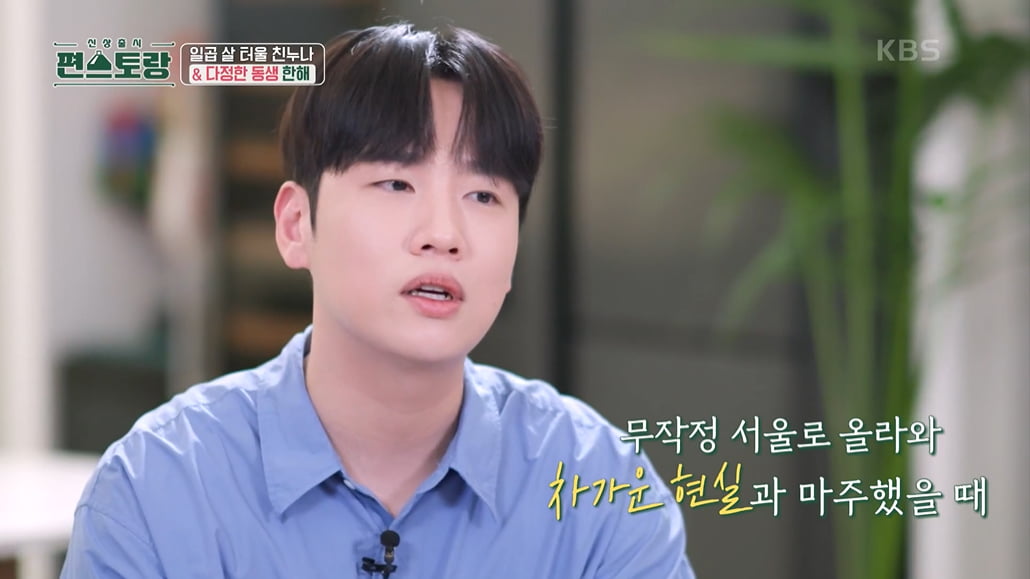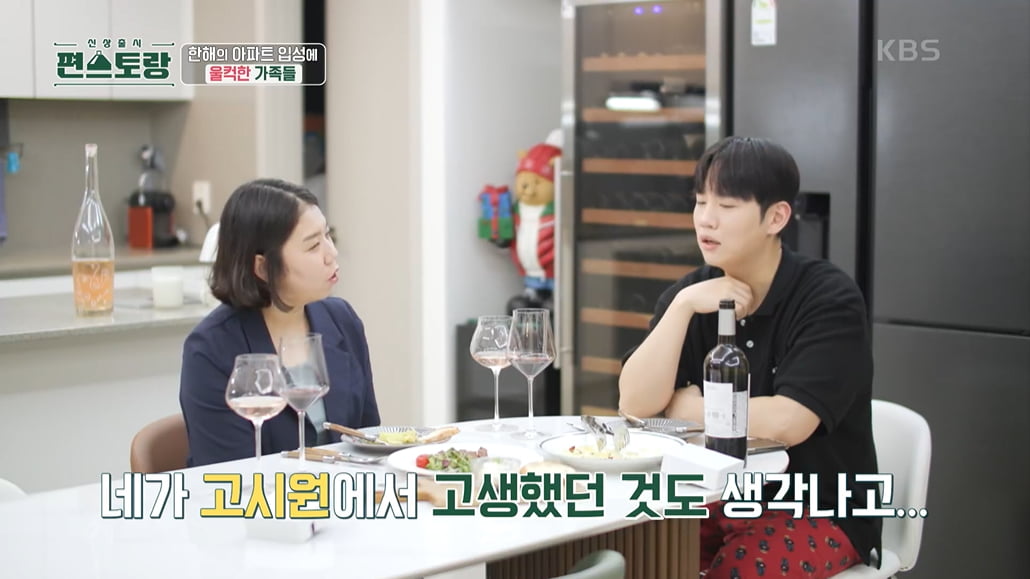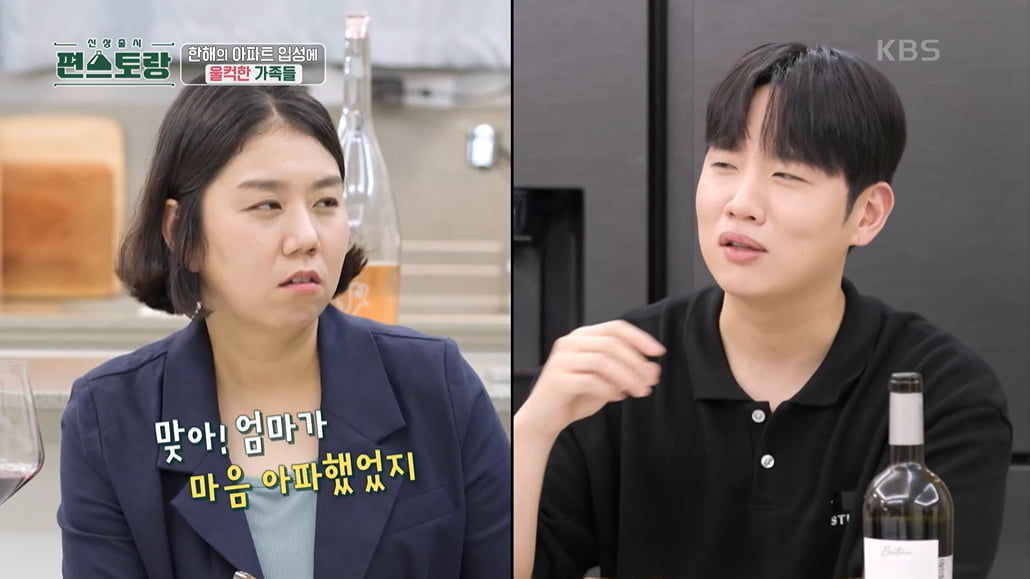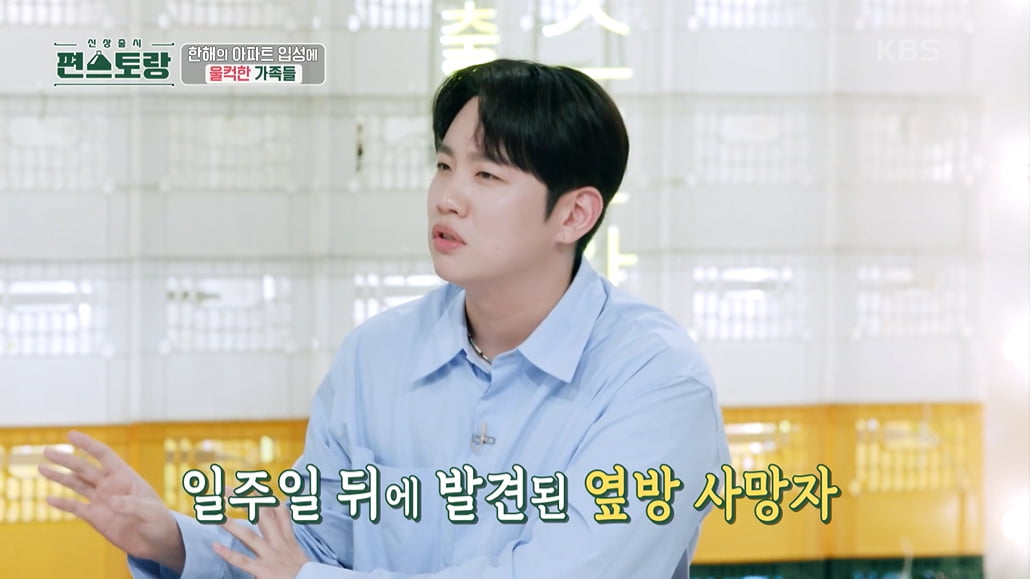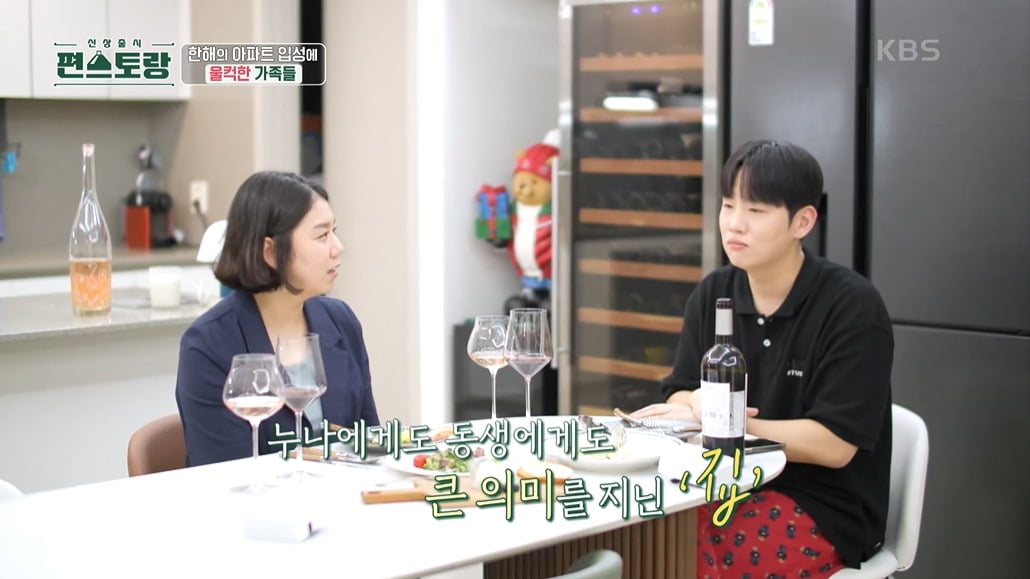 Hanhae revealed that when he was staying at a goshiwon in the past, a lonely death occurred in the next room.
In KBS2's 'New Release Restaurant' broadcast on the 3rd, Hanhae invited her older sister, who is 7 years older than her, to her house and treated her to food.
Previously, Hanhae announced that he had rented an apartment with no loan after 10 years as a chef. It is said that Hanhae, who moved 10 times in 10 years, including living in a gosiwon and a studio, saved money to buy a home without investing in stocks or coins.
Chef Lee Yeon-bok expressed interest, saying, "After watching the last broadcast, there were a lot of people around me saying they wanted to make him a son-in-law. It was crazy." Hanhae's best friend, MC Boom, made everyone laugh by jokingly saying, "I'm not the first groom yet, but maybe third place?"
Hanhae announced that he is attempting the third level of internationally recognized wine certification. Hanhae's house has as many as four wine cellars, including one that was a gift from Shin Dong-yup. What caught my eye were the traces of wine study that filled the wine room. Hanhae announced that he has obtained level 2 of an internationally recognized wine certification and is currently attempting level 3. Level 3 of the internationally recognized wine certification is the highest level that can be obtained in Korea.
Hanhae said, "My main job is music, but I am studying for upgraded qualifications to gain expertise as a person preparing for the future. It is for my retirement because I don't know what will happen later." The 'Pyeon Restaurant' family praised Hanhae, a healthy young man, for his steady and sincere attitude, calling him a "real person."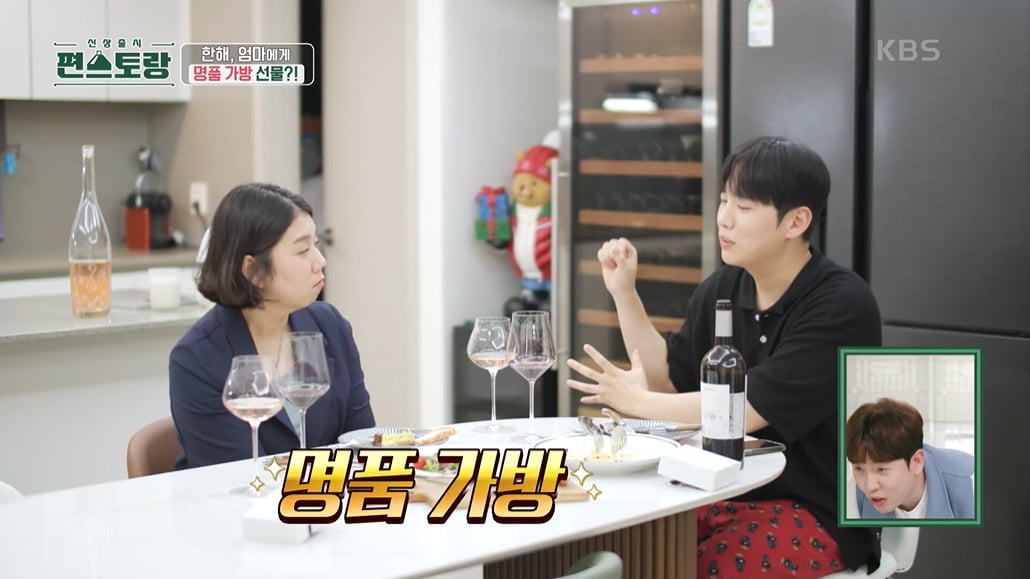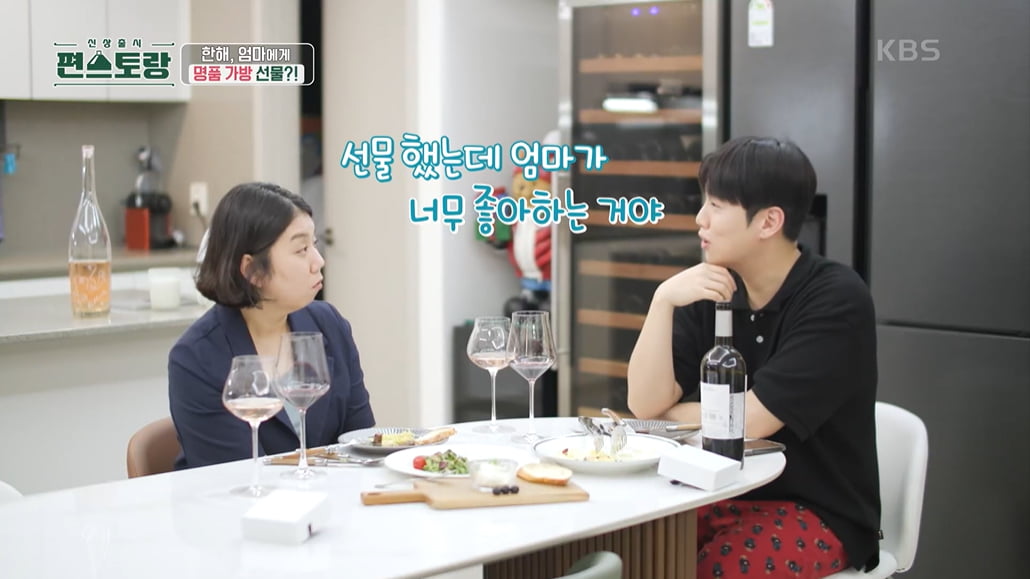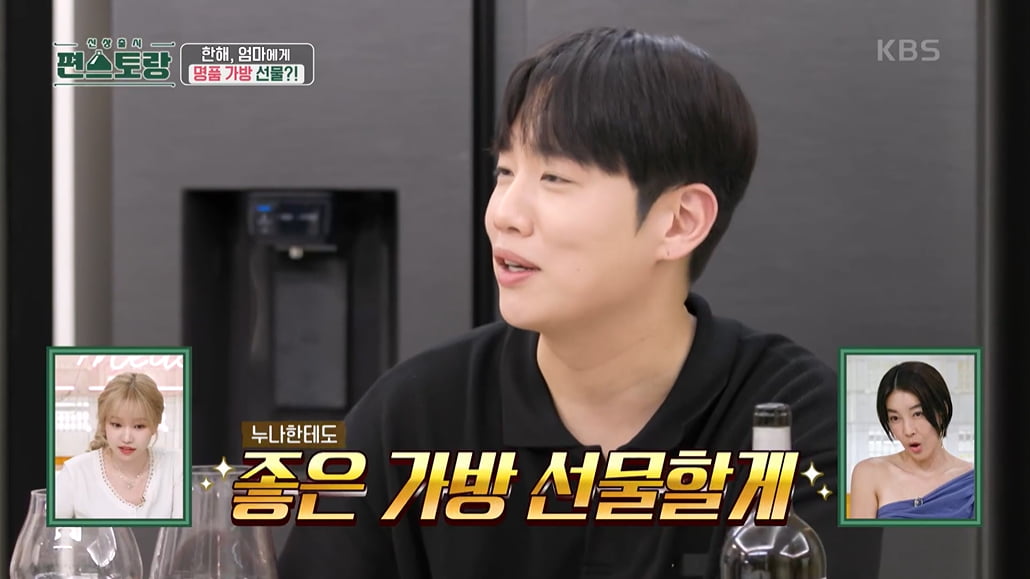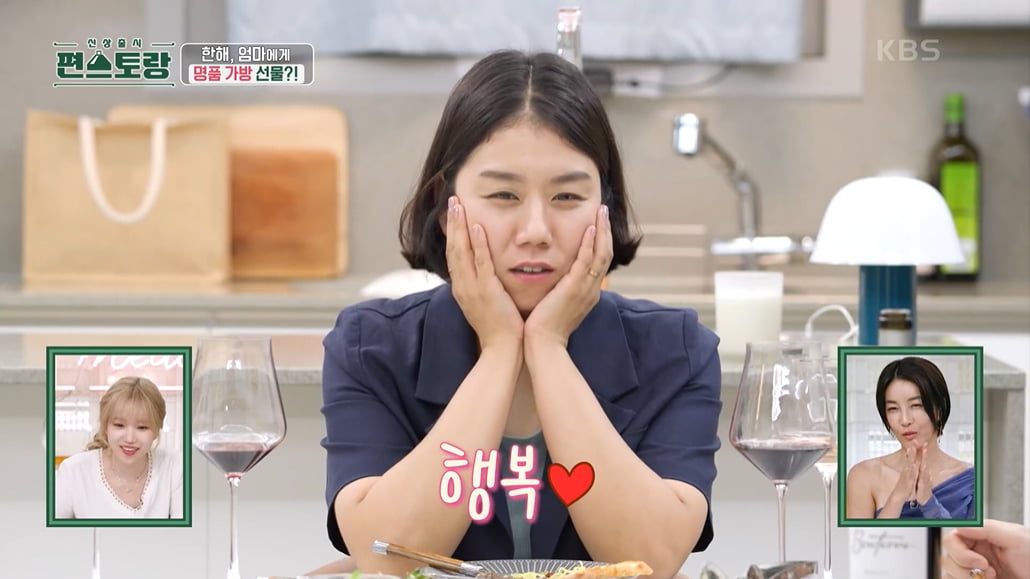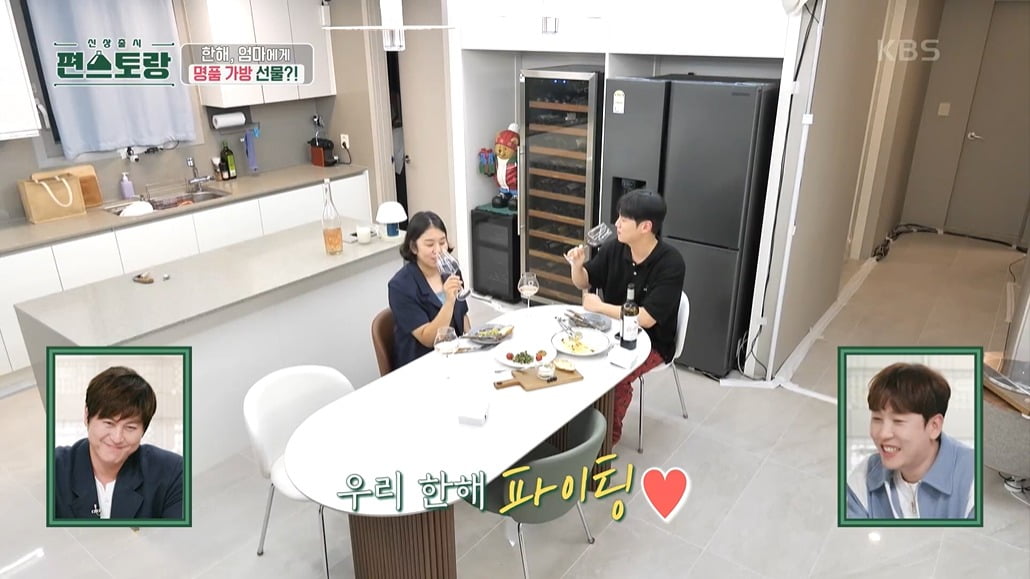 Hanhae was also captured talking sweetly on the phone with a woman. As they chatted in a friendly manner, everyone showed interest in the corners of Hanhae's mouth, asking questions such as "Is she your girlfriend?" and "Is she finally revealing it to the public?" Hanhae said, "Not only do I love you, but I am truly grateful and precious to you. I'm not good at expressing it, so I really wanted to express it."
The person Hanhae was talking to was her older sister, who is 7 years older than her. On this day, Hanhae invited her sister to her house and served her homemade food. Hanhae expressed her gratitude, saying, "I came to Seoul alone and lived there, and when I didn't have money to eat right away, I got by with the money my sister sent me. My sister became a warm helper. To me , it's like a sister and a mother."
The older sister, who thoroughly enjoyed the food prepared by Hanhae, suddenly confessed to her younger brother that her mother watched the video of her younger brother Hanhae with tears in her eyes when he last appeared on 'Pyeon Restaurant'. He said he was moved to tears when he saw his son moving into a luxurious apartment. Hanhae said, "I moved about 10 times in 10 years. I came up to Seoul and lived in a gosiwon, and a person in the room next door passed away. Isn't that what they call a lonely death? I didn't even know he had passed away. The smell was still there. I was so surprised, but at that time, I had no idea where my reality was going. "I couldn't do it. The landlady moved it from the next room to "a room a little further away," he said. He then said, "I think my family and I also feel the importance of home because my sisters know that," and it was touching.
Hanhae promised his sister a luxury gift. Hanhae, who recently gifted a luxury item to her mother, said, "My mom really liked it. I went to the department store for something else and suddenly I couldn't remember my mom carrying a nice bag, so I bought it. It occurred to me that my mom was a woman too." He then promised, "I will gift a nice bag to my sister as well. I will work hard to make money." My older sister made everyone laugh by cheering energetically, saying, "Let's have a great year!"
Kim Ji-won, Ten Asia reporter bella@tenasia.co.kr