TV
Kim Mi-ryeo confessed that her second child suffers from a rare disease.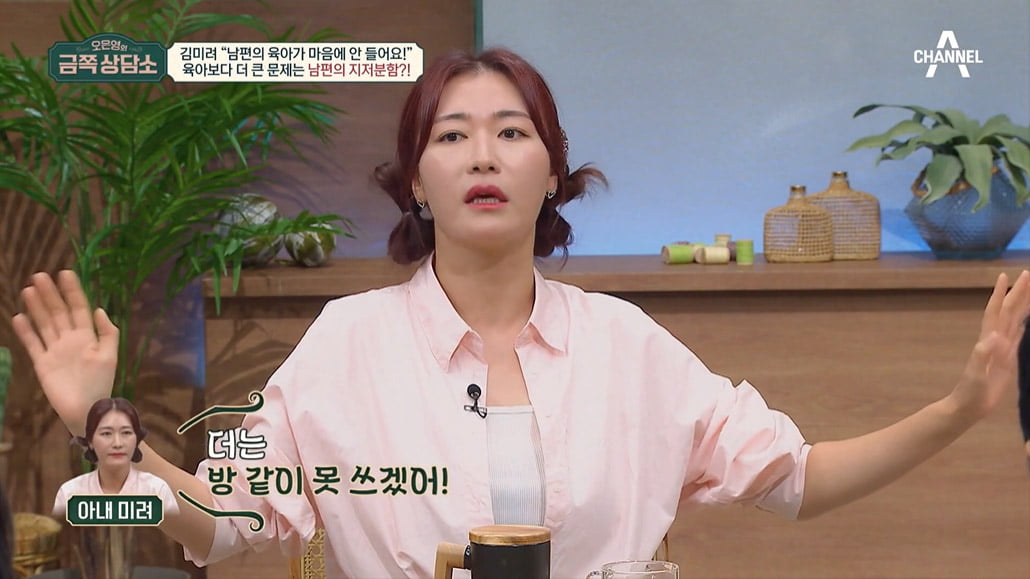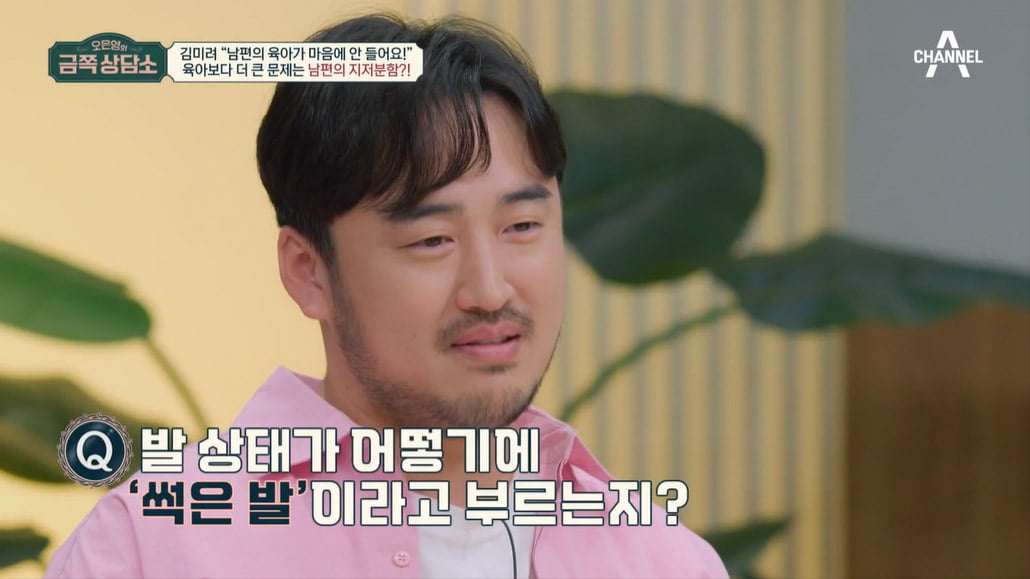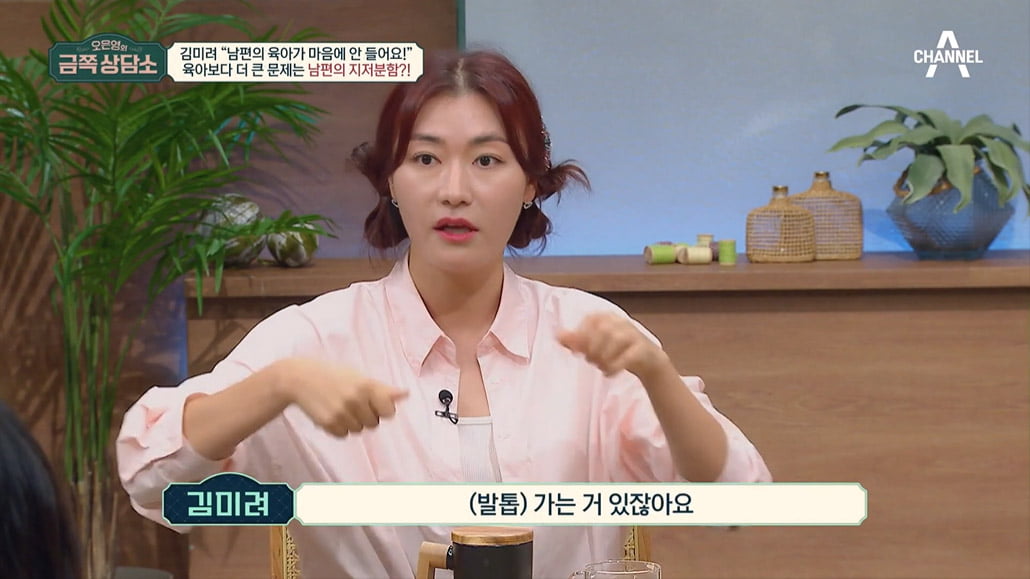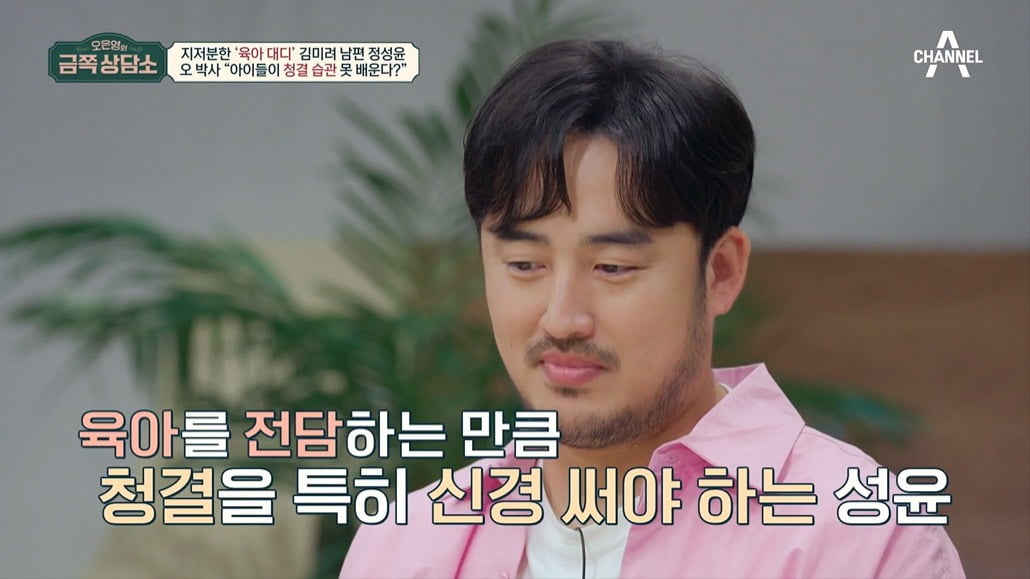 Kim Mi-ryeo and Seong-yoon Jeong revealed their conflict over cleanliness.
In Channel A's 'Oh Eun-young's Golden Counseling Center', which aired on the 31st, comedian Kim Mi-ryeo and actor Jeong Seong-yoon and their husband appeared.
Kim Mi-ryeo and Jeong Seong-yoon got married in October 2013 and have a daughter and a son. Kim Mi-ryeo said, "My eldest daughter is 10 years old and in the third grade of elementary school. She used to be shy, but now she answers bravely." Regarding her third plan, Jeong Seong-yoon said, "I have no thoughts at all. For me, parenting feels like going back to the military. I felt the limits of my physical strength when raising my first and second children."
Kim Mi-ryeo expressed her dissatisfaction with Jeong Seong-yoon, saying that even though he has been a full-time dad for 10 years, he does not even do housework such as cleaning and cooking, let alone washing the children properly. Jeong Seong-yoon himself does not wash, so his wife nicknames him 'rotten feet.' It is said that Kim Mi-ryeo once sharpened Jeong Seong-yoon's toenails in the yard to take care of his thick toenails herself since Jeong Seong-yoon did not cut his toenails.
Kim Mi-ryeo said, "I recently moved into a house with a yard. It was around August, and they were grinding (toenails) in the yard to make the thick ones thin and shiny. I thought it was Christmas in August," pointing out Jeong Seong-yoon's poor sense of hygiene.
Kim Mi-ryeo and her husband confessed that they were so obsessed with cleaning that they started using 'each room' after moving in. Kim Mi-ryeo complained of frustration with her messy husband. In response, Jeong Seong-yoon explained that he was only unable to wash because he was having a hard time raising children, revealing the tense difference in position between the couple.
Kim Mi-ryeo explained, "Through the media, there is a good image of my husband raising children. I created this. I just leave the clothes and laundry unattended." He also said, "Men don't sweat a lot while they sleep. They wear T-shirts for a few days, but they smell unpleasant." Jeong Seong-yoon said, "When raising a baby, there are times when I don't wash for 3 to 4 days. If it doesn't sweat, I just get over it." When Jeong Hyeong-don supported Jeong Seong-yoon's position, saying, "You may not be able to wash while raising children," Lee Yoon-ji retorted, "I don't know anything else, but shouldn't you wash your children properly?"
Dr. Oh Eun-young, who confirmed the concerns, asked Seong-yoon Jeong why he took full responsibility for childcare. Jeong Seong-yoon said, "I didn't do it willingly, but I had no choice but to do it," and said that since Kim Mi-ryeo's income was "cost-effective," he naturally took full responsibility for childcare. Kim Mi-ryeo complained, saying, "Now that the children are all grown up, I don't focus on raising children, but I don't do housework or wash." In response, Jeong Seong-yoon complained of injustice, saying that even though he is not good at washing laundry, he is good at taking out trash.
Dr. Eun-young Oh asked whether Jeong Seong-yoon's cleanliness problems became worse while raising children. Jeong Seong-yoon replied, "It seems like it's been sagging recently." Dr. Oh Eun-young explained that a person who originally had no problem with cleanliness may feel 'depressed' when he or she shows a problem, and analyzed that Seong-yoon Jeong, a full-time dad, may be suffering from 'parenting depression.' Jeong Seong-yoon agreed that he must have been depressed, saying that when he was having a hard time raising a child, his wife, Kim Mi-ryeo, fell asleep in the car after finishing her schedule and cried out of disappointment.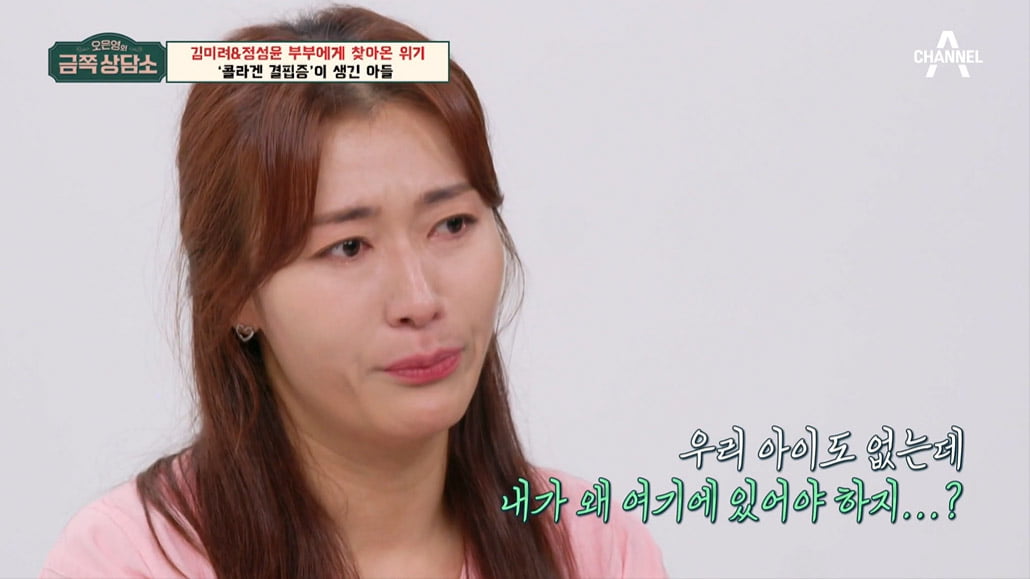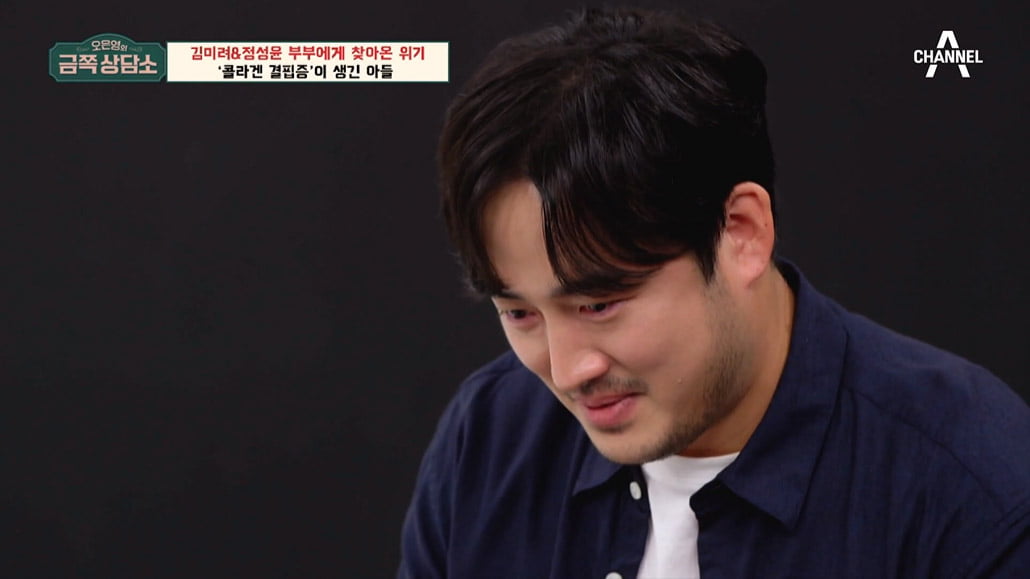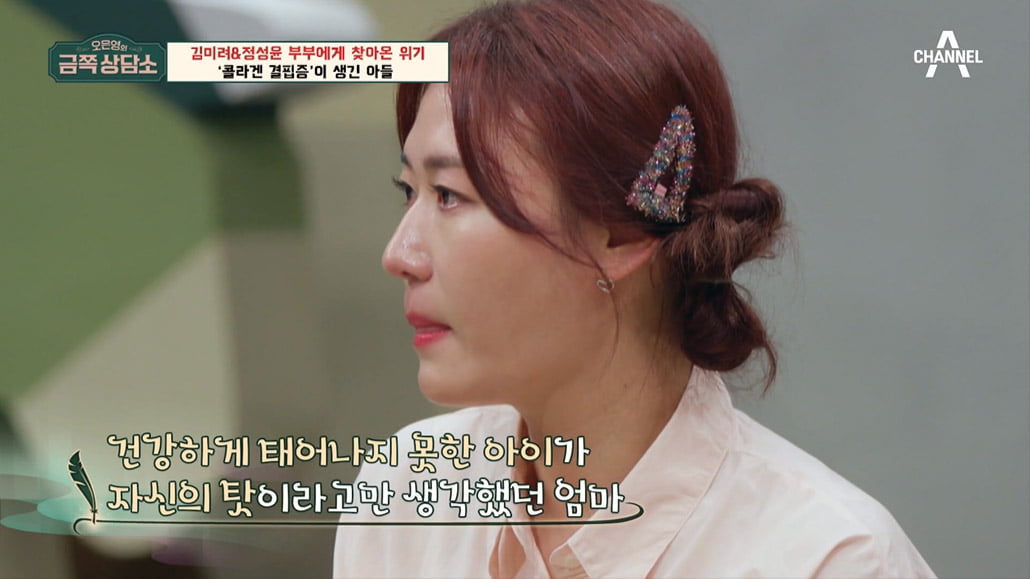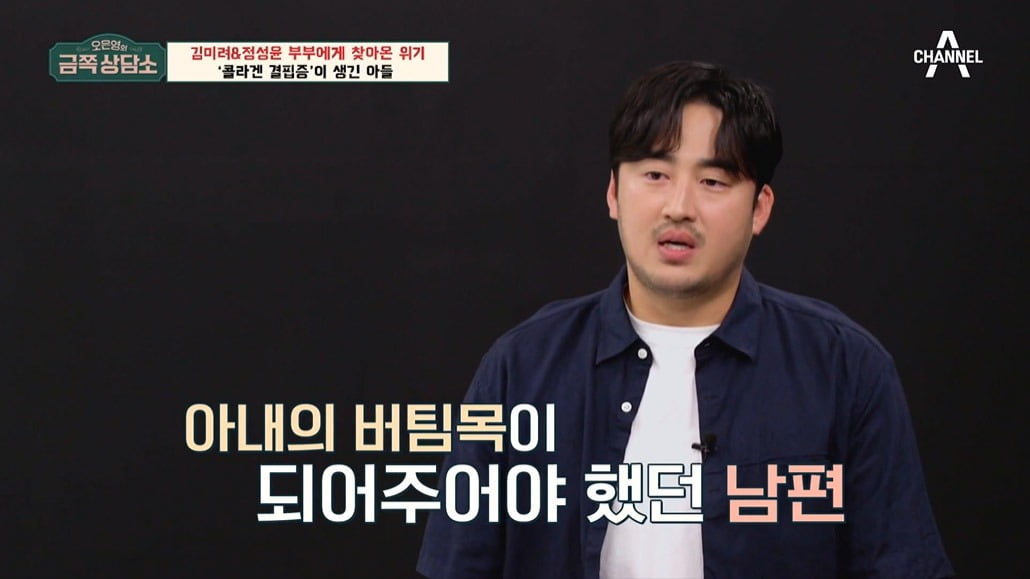 Jeong Seong-yoon recalled the time when his second son was born and confessed how he could only shout, "Please help me," on the way to the hospital in an ambulance. Kim Mi-ryeo said that she had an intuition that the child was not normal from the moment she was born, and through an internet search, she guessed that the child might have a rare disease called 'collagen deficiency.' Kim Mi-ryeo shed tears, saying, "I felt it as soon as I was born. I wondered why my chin was so small. I didn't even get postpartum care. When I'm at the care center, I can hear other babies crying. My baby isn't here, so I don't know why I have to be here, so I can't do it." .
Kim Mi-ryeo said, "The child's tongue was larger than his chin. That's why he had trouble breathing." He also said that he felt a sense of self-reproach, thinking, "I let my guard down because it was my second child," and that "I couldn't believe it."
Jeong Seong-yoon confessed that he would have fallen into despair if he had been alone when his child was sick, but he endured it by seeing the positive side of his wife, Kim Mi-ryeo. Dr. Oh Eun-young, who heard this, analyzed that Kim Mi-ryeo was a person with high 'ego strength' and that she seemed to be able to withstand hardships. On the other hand, Jeong Seong-yoon said that parenting may have been difficult because he is a person who gets nervous and anxious when doing new things, and tried to delve deeper into his inner self. Soon, Jeong Seong-yoon confessed the hardships of being a full-time dad that he had never been able to talk about anywhere else, causing regret to the counseling center's family.
Kim Ji-won, Ten Asia reporter bella@tenasia.co.kr