TV
Haeyoung Yoon is having a rough married life due to her husband cheating.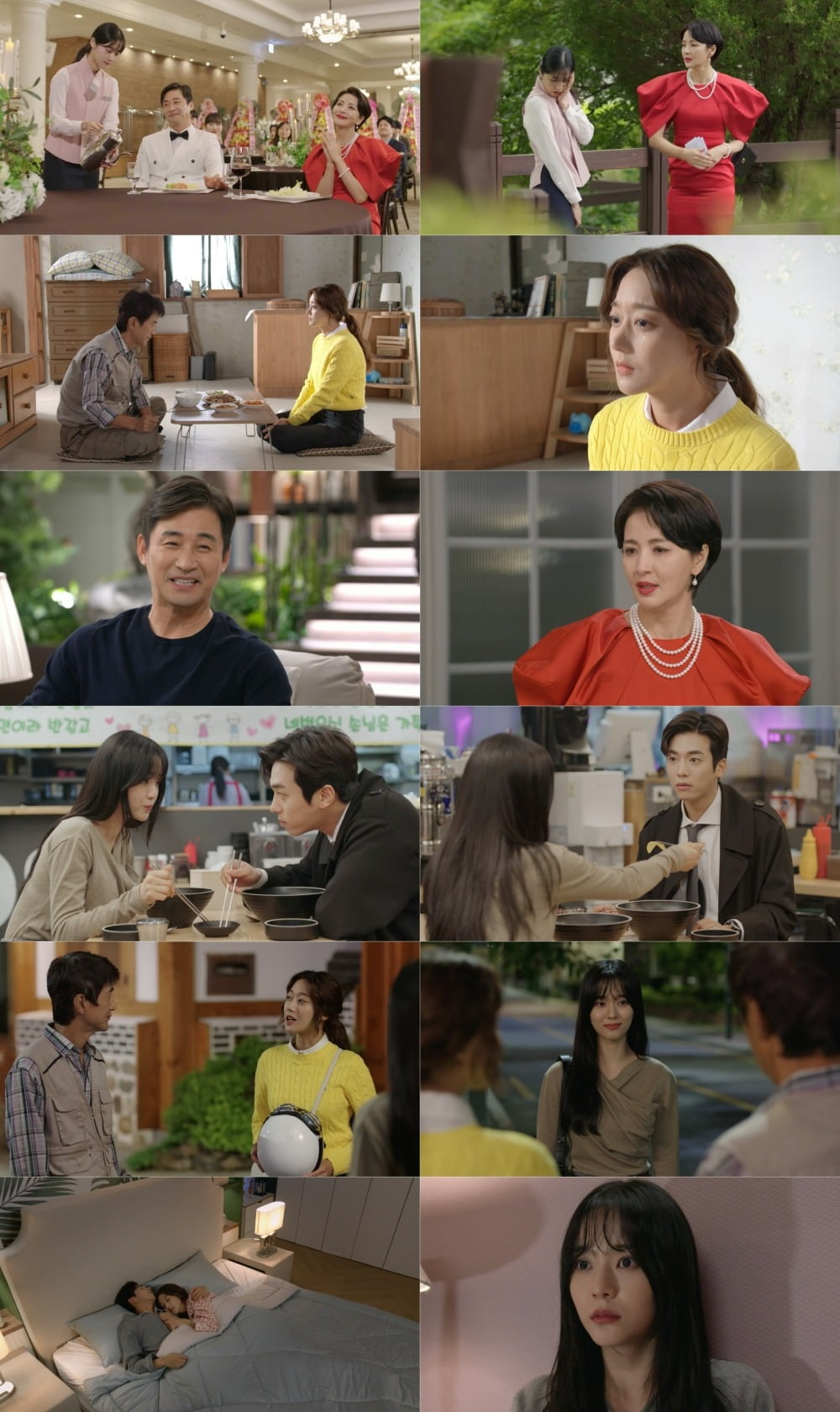 MBC's 'Third Marriage' Oh Se-young aimed an arrow of revenge at her best friend Oh Seung-ah.
As MBC's daily drama 'Third Marriage' announces the beginning of a huge revenge drama that misses the target, a storm is unfolding from the beginning with no time to breathe. In episode 3, which aired on the 26th, the revenge of Kang Se-ran (played by Oh Se-young), who vowed to make Jeong Da-jeong (played by Oh Seung-ah) suffer, who went from being a close friend to the daughter of the enemy who killed her father in an instant, became even stronger, and the tangled relationship between them became even stronger. The relationships between the characters were being built.
On this day's broadcast, the uneasy married life of Min Hae-il (played by Yoon Hae-young), who abandoned her family and chose a new life as the wife of Chairman Wang Je-guk (played by Jeon No-min), stimulated interest. Min Hae-il, who attended Wang Je-guk's birthday party held in a lavish banquet hall as a lavishly decorated couple, did not ignore the glances exchanged between her husband and the female employee of Bobaejeong. Because he immediately realized that he was the target of the king's wishes. Min Hae-il took direct action and visited the female employee and had them end their relationship.
Jeong Da-jeong and Shin Deok-soo (played by Ahn Nae-sang) had a dramatic reunion and had a cozy time as father and daughter. Da-jeong, who was deeply concerned about the story about her mother, asked Deok-su again about news about her mother, to which Deok-su replied, "Don't look for it. "The fact that I haven't been looking for you until now means you're as good as dead." Only then did Da-jeong realize that her mother had abandoned her. The sight of people shedding tears over an unexpected truth made the hearts of those watching saddened.
But Tsunami's life was also not smooth. I was getting increasingly tired of Chairman Wang's unconcealed affair. Tsunami, who personally took care of the female employee who was Chairman Wang's new mistress, tried to relieve stress by going on a shopping spree, but it was only temporary. Hae-il, who returned home, expressed her anger and resentment to her husband, Chairman Wang, but this did not make sense to him. Chairman Wang skillfully and gracefully overcomes the tsunami response. Tsunami said, "How many more times do I have to trample on me so cruelly that I feel relieved? "I am already torn to pieces," he expressed his honest feelings, but his feelings were not fully conveyed to Chairman Wang.
Meanwhile, Saeran was distressed when he saw Da-jeong, who went from being his best friend to being the daughter of his enemy. Because of his childhood memories of his father, Saeran could not easily forget Deoksu. Afterwards, Saeran accidentally runs into Da-jeong's husband, Baek Sang-cheol (played by Moon Ji-hoo). Sangcheol mistakenly thought that Saeran had come to see him, and this led to them having dinner together. Meanwhile, Saeran felt strangely jealous when he saw Sang-cheol expressing his feelings for Da-jeong and saying, "I will protect our Da-jeong until the end." After seeing Da-jeong and Deok-su spending intimate time together, he vowed revenge. . With a cold expression, he said, "Shin Deok-soo, prepare yourself. Because of you, your daughter Da-jeong's life will be a pain worse than death. Saeran's appearance of strengthening his will in anger, saying, "Because that is the only way that will hurt you the most," raised expectations about what kind of developments will unfold in Da-jeong's future. Attention is being paid to how the relationship between Saeran, who threw the arrow of revenge, Da-jeong, who countered it, and those who were close friends will change.
Kim Ji-won, Ten Asia reporter bella@tenasia.co.kr