TV
The secret to Shim Hyung-tak captivating his wife Saya, who is 18 years younger than him, was his muscular body.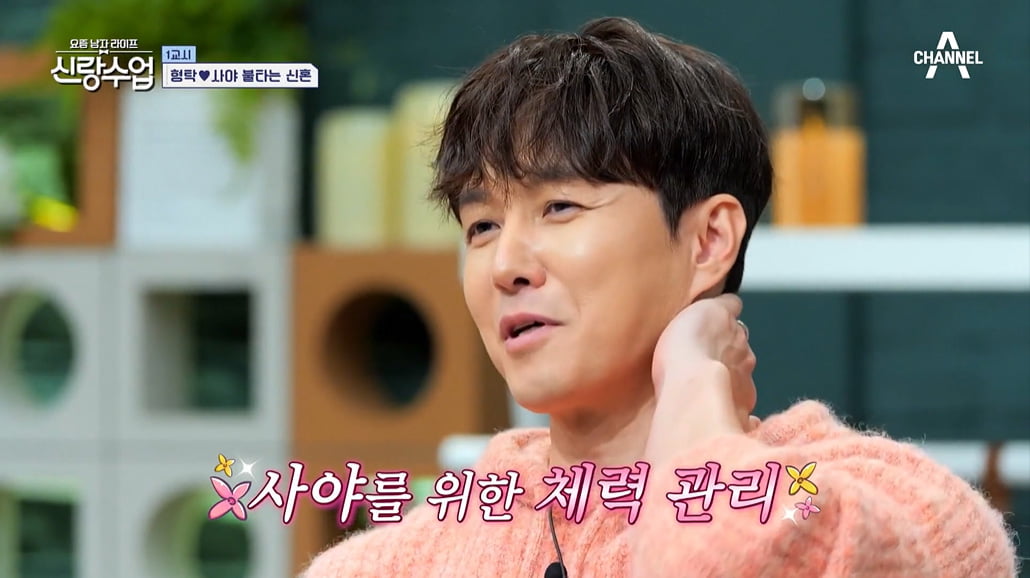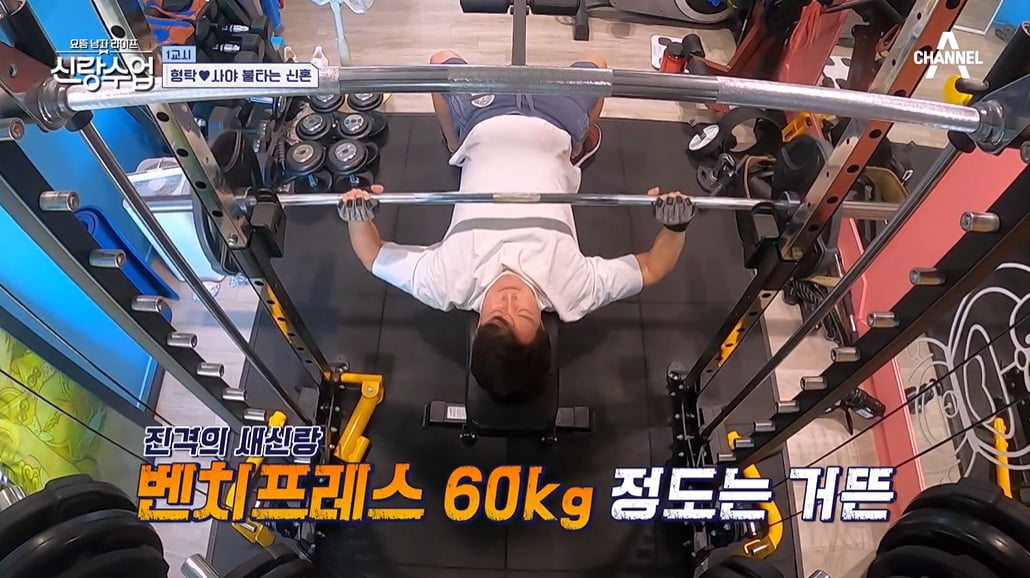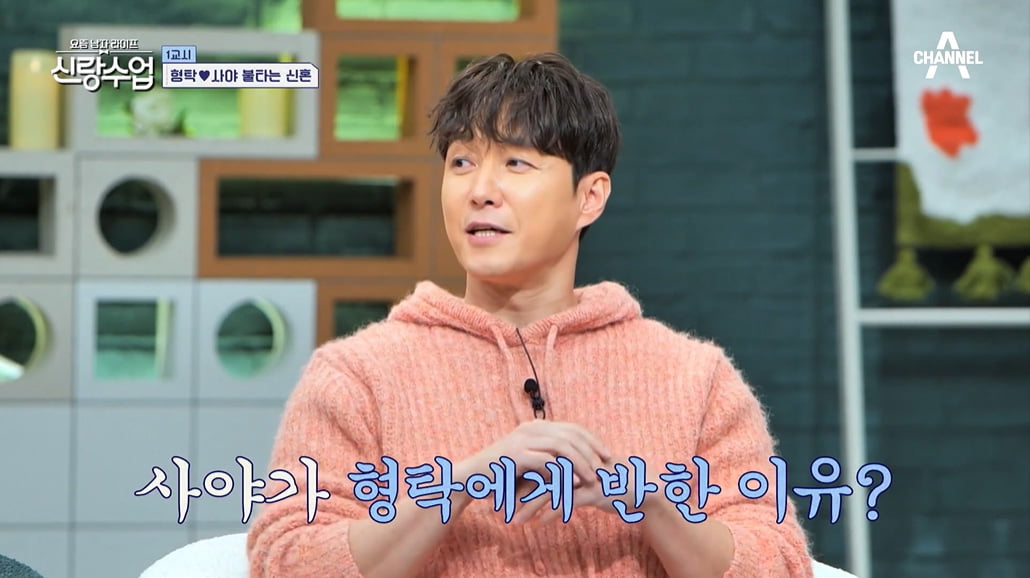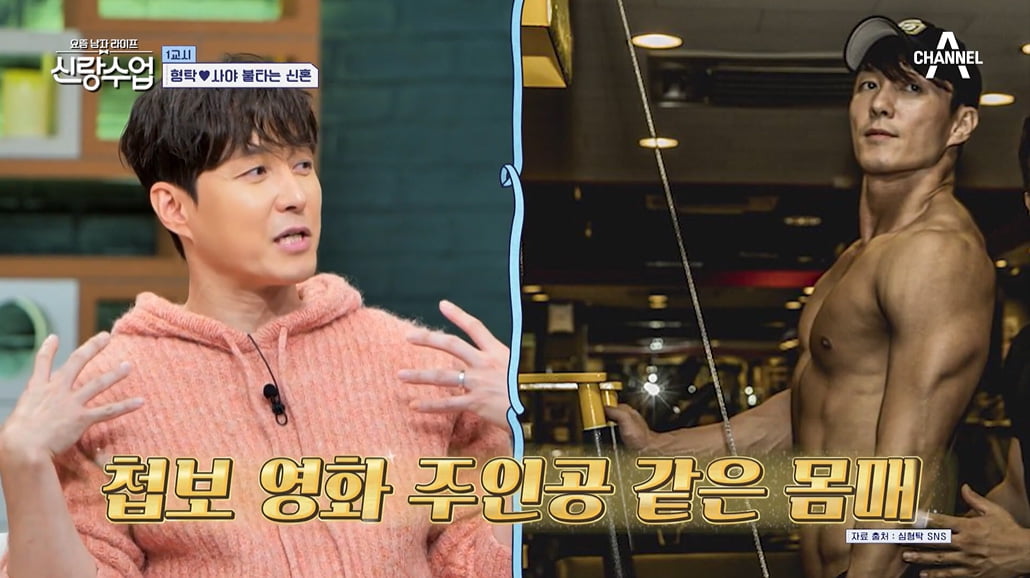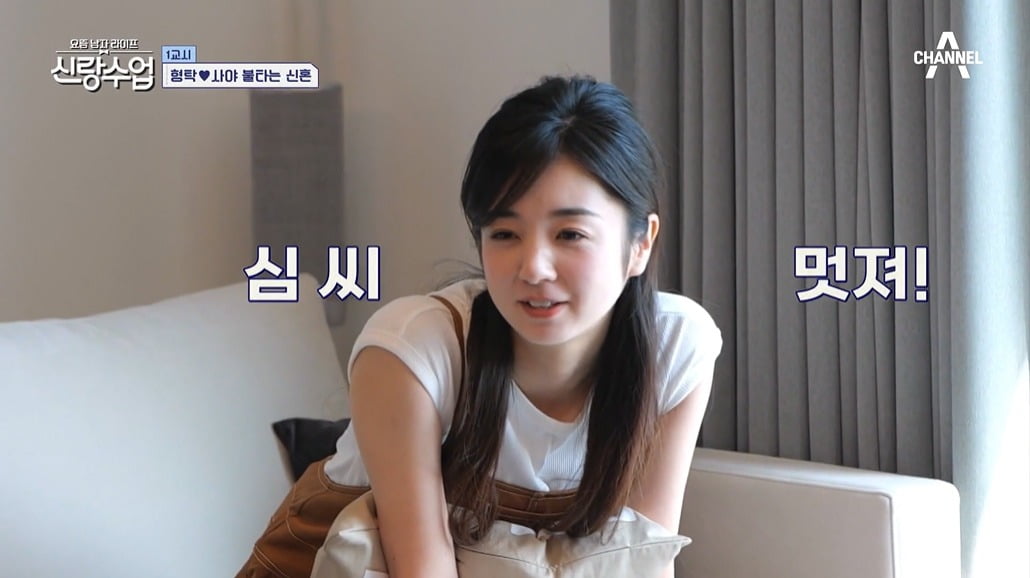 Shim Hyung-tak revealed that the reason he tries to maintain a muscular body is because of his wife, Saya.
In the 87th episode of Channel A's 'Men's Life These Days - Groom's Class', which aired on the 25th, the couple Shim Hyung-tak and Saya appeared.
Shim Hyung-tak was obsessed with exercising in the 'fitness room' he had built in his newlywed home. I was maintaining my body by bench pressing 60 kg. MCs Lee Seung-cheol, Han Go-eun, Jang Young-ran, and Moon Se-yoon asked if they were preparing for their next project, asking, "Has anything been deposited these days?" Shim Hyeong-tak said, "I haven't received any deposit, but I am exercising every day for my wife." He then proudly stated, "I work out every day for my wife. In fact, the first reason Saya liked me was because I had a body like the main character in a movie." He also mentioned Daniel Craig, the main character of the '007 series', causing laughter. Shim Hyung-tak said, "Not long ago, I asked, 'Should I lose weight like an idol?' and they told me not to do it. They said it was better this way." He also said, "I don't ask people to talk when I exercise."
Shim Hyung-tak prepared a surprise 'Korean beef cake' to make up for Saya's previously failed birthday event, and Saya was happy. The couple also began fall cleaning. Shim Hyung-tak stepped forward and said to his wife, "Mr. Shim (Sim Hyung-tak's nickname) will do it. Stay still. Don't do anything." But the more I cleaned, the more strange the atmosphere in the house became. Saya glared at her husband, and MC Han Go-eun also sympathized, saying, "I get angry if he keeps doing that. (Hyung-tak) really resembles my husband."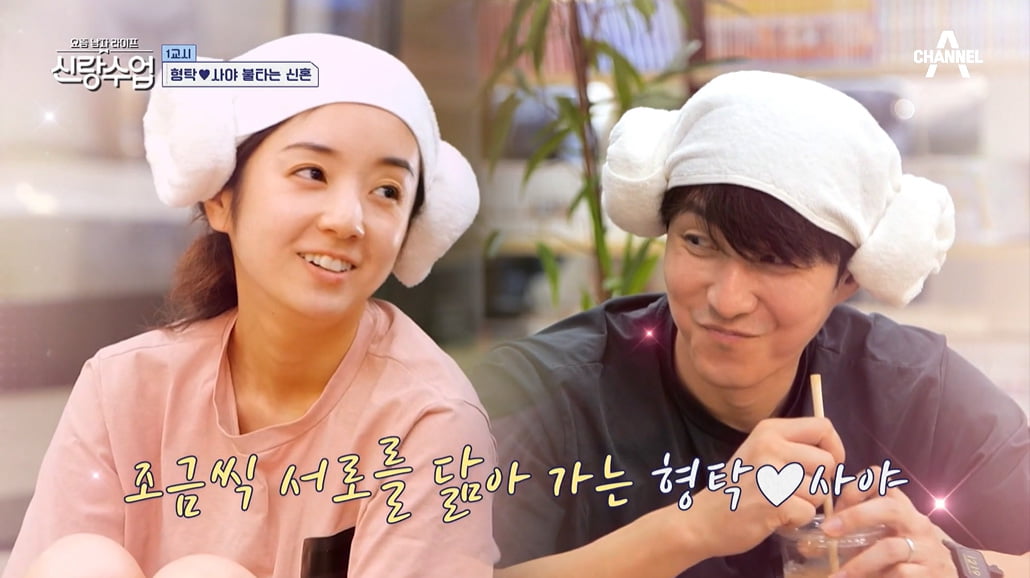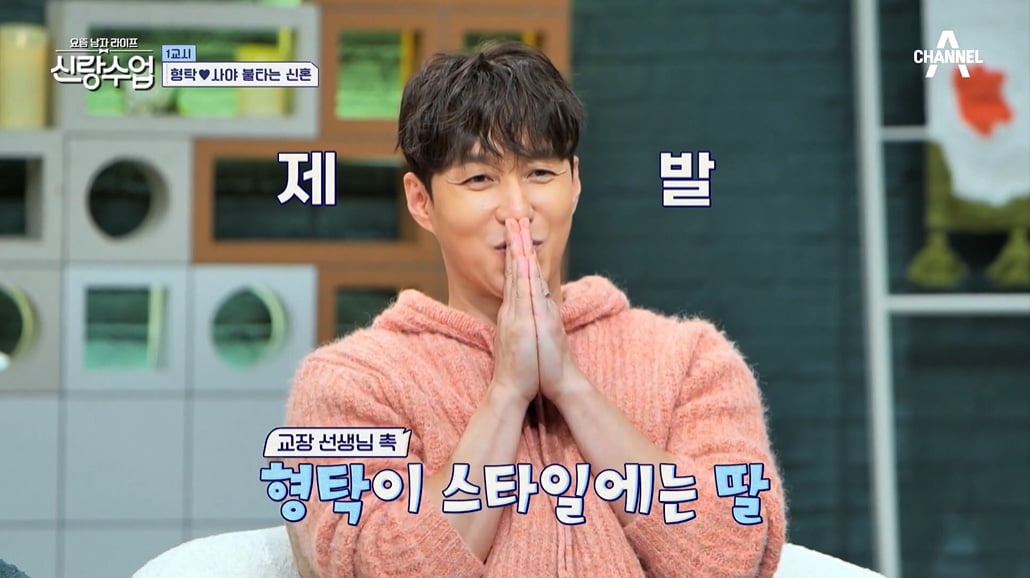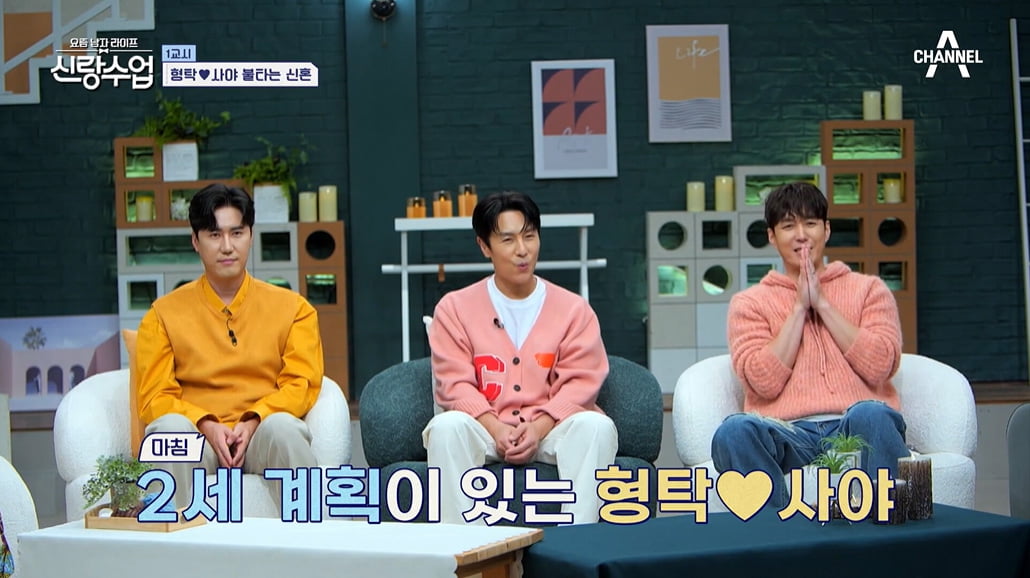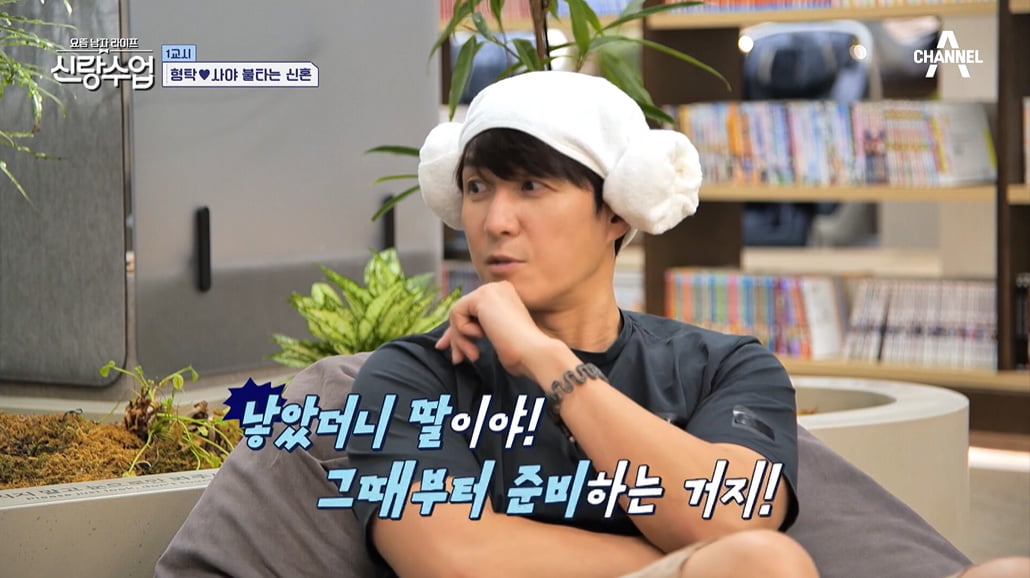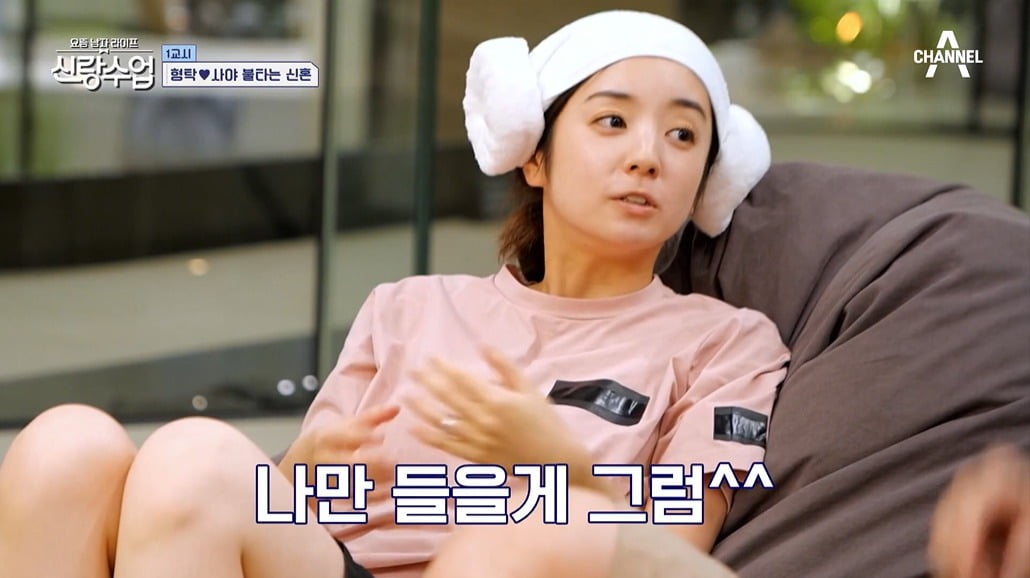 After many twists and turns, the cleaning was completed. Saya said, "I'm sweating and want to go to the sauna." The two headed to the sauna. Shim Hyung-tak loved Saya, saying, "She's cute even with sweat on her face." Saya continued the sweet atmosphere by responding, "You're a complete actress."
Shim Hyung-tak said, "When I come to the sauna, it reminds me of a ryokan," and recalled the time he met Saya's family before marrying her. Saya announced that she is pregnant with her sister's third child and is expected to give birth in December. Saya's older sister has two sons, and her third child is also said to be a son. Shim Hyeong-tak was quite surprised to learn that all of his nephews were sons. As Saya's family has more men, MC Lee Seung-cheol said, "I think Hyung-tak will have a daughter." MCs Han Go-eun and Moon Se-yoon also predicted, "I think it will be a daughter too." In response, Shim Hyung-tak said, "Please," and expressed his sincere desire for his daughter. In the studio, Kim Dong-wan said, "I see you have a plan for a second child," and Shim Hyung-tak said, "Yes, we should have one quickly."
Shim Hyung-tak said to Saya, "I know that in our country (the gender of the fetus) is not told in advance." When Saya said, "I want to know," Shim Hyung-tak joked, "I think it would be okay to give birth without knowing. She was born and it's a girl. So, we're just getting ready." Saya made everyone laugh by saying, "Then I'll be the only one who listens. Mr. Sim, just feel it."
Kim Ji-won, Ten Asia reporter bella@tenasia.co.kr