TV
Kim Shin-young, who lost 38 kg, said, "You gain weight not because you eat a lot, but because you eat constantly."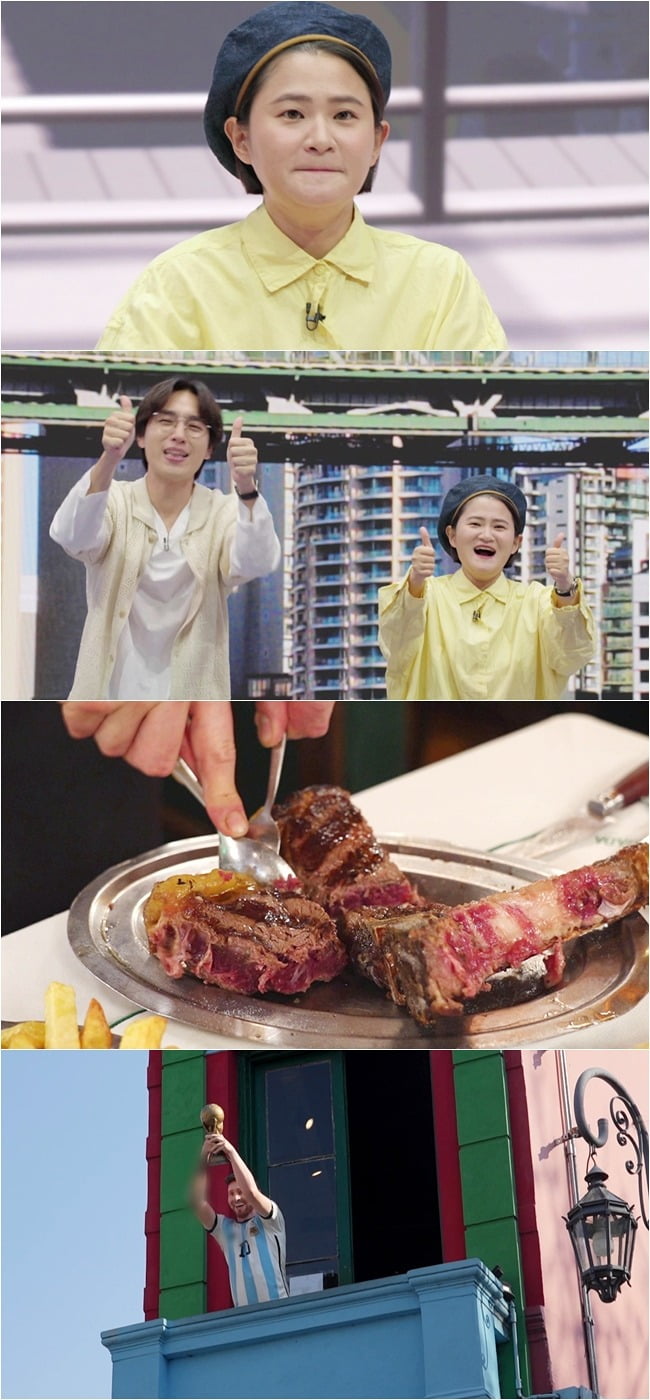 Kim Shin-young, a 'maintainer' who lost 38kg, pours out diet-related quotes.
In the 78th episode of Channel S's original entertainment show 'Map to Go Back', which airs today (5th), the ranking topics include 'Buenos Aires, the true identity of spoon steak', 'Unshakable No. 1 Wagyu Miyazaki for 20 years', and 'Brisbane, the Ultimate Food Lover'. Here are the 'Top 3 Steaks in the World'. Travel partners Kim Shin-young, Lee Seok-hoon, Choi Tae-sung, and comedian Kim Min-kyung accompany the online travel.
Kim Shin-young said, "People don't gain weight just because they eat a lot. He aroused sympathy with his statement of conviction that "you gain weight by constantly eating." When the proxy traveler, who was continuing the steak eating show in line with the ranking theme of the day, confessed that he did not know why he was gaining weight, Kim Shin-young, who was watching the VCR, threw a tantrum. Kim Shin-young has maintained her body for 10 years after losing 38kg. Min-kyung Kim agreed, saying, "That's really true."
On this day's broadcast, the 'Steak of the World' online mukbang trip continued, causing Kim Shin-young's appetite to explode. In particular, Kim Shin-young, who checked Brisbane's representative cost-effective steak restaurant with 35 years of tradition that opened in 1988 over the LAN cable, burst into laughter with a mukbang quote that contradicts dieting, saying, "Potatoes are not carbohydrates, but a bad crop." Kim Shin-young was dazzled by the introduction of steak restaurants all over the world, such as a steak restaurant in Buenos Aires where the meat is extremely soft and can be cut into sections with a spoon, and a Miyazaki iron plate steak restaurant in Japan where you can taste the highest quality beef.
Channel S's 'Map to Go Back', a LAN cable world travel program that makes the overseas travel in your memories a reality, is the optimal map to connect the world's skyways that have regained vitality in the pandemic era, making the overseas travel in your nostalgic memories a reality. It is a LAN world travel program that gives.
Kim Ji-won, Ten Asia reporter bella@tenasia.co.kr