TV
Jang Dong-jik, who hid his divorce, revealed his two beautiful daughters in their 20s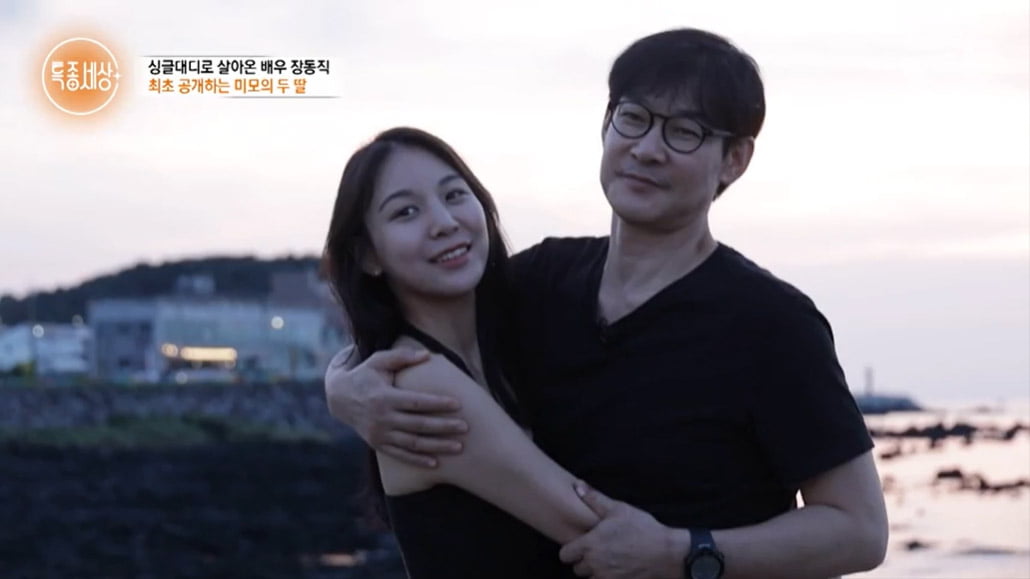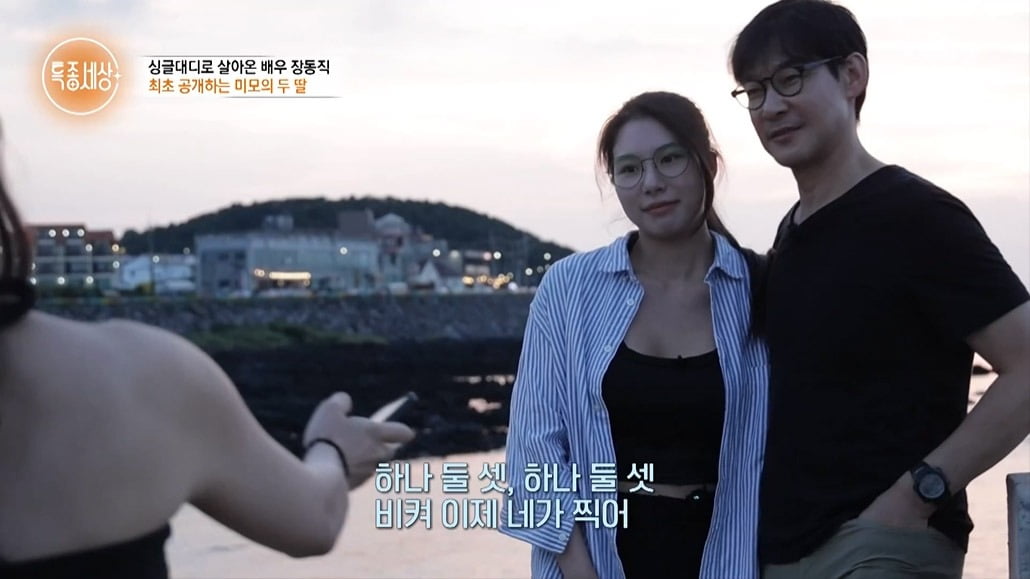 Actor Jang Dong-jik announced his divorce and revealed his two beautiful daughters.
Jang Dong-jik appeared on MBN's 'Scoop World' broadcast on the 28th.
Jang Dong-jik has disappeared from broadcasting since 2017. Jang Dong-jik, who lives in Jeju, confessed, "I had a personal problem and was suffering mentally, so I came to Jeju and received comfort."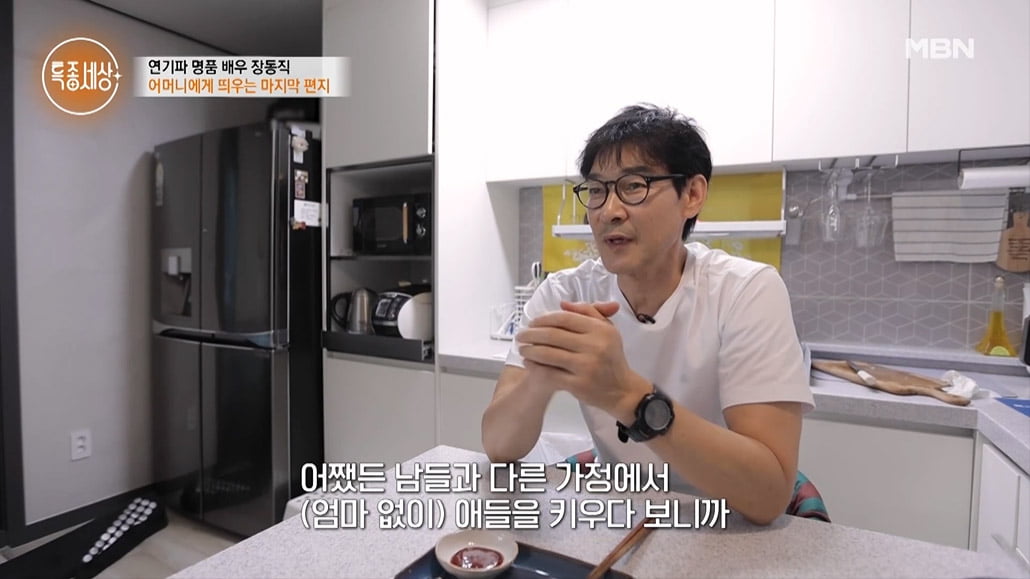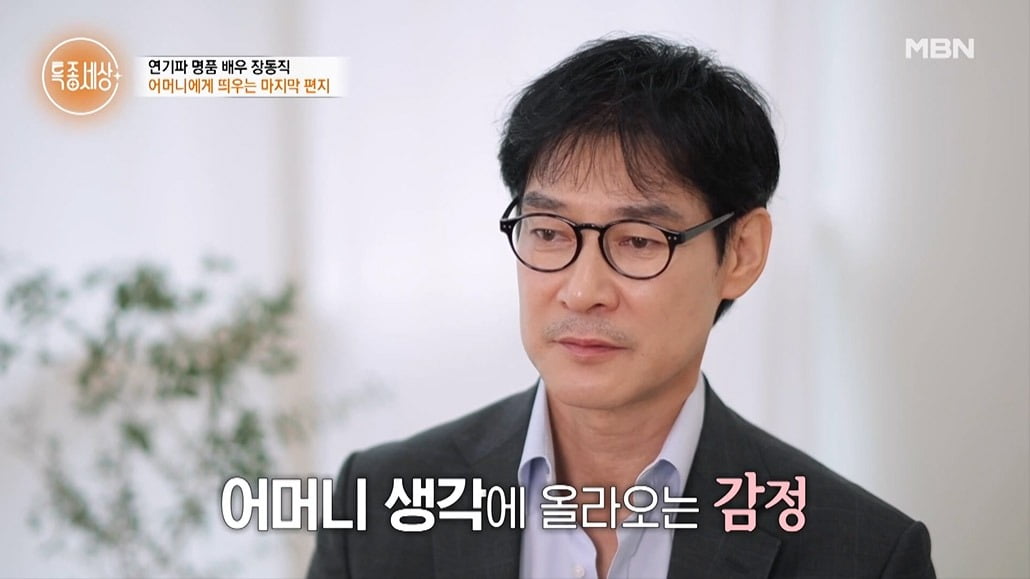 Jang Dong-jik recently lost his mother. Jang Dong-jik said, "It was the last thing my mother had with her when she was in the hospital," and organized his belongings in his luggage. He continued, "He suffered a back injury and died while unconscious after struggling with illness." At the same time, she shed tears as she said, "My mother worked very hard. She raised my three siblings alone. She also went to the supermarket and did odd jobs."
Jang Dong-jik confessed that he started a family at an early age when he was attracting attention as an actor, but divorced not long after. Jang Dong-jik confessed, "I think the biggest reason (my mother had a hard time) was because she got divorced at an early age." He then confessed the reason for hiding the fact of his marriage and divorce, saying, "I divorced 20 years ago. My mother raised my two daughters. As my children were entering kindergarten and elementary school, I felt burdened by people saying that my family was like this, so I hid it completely."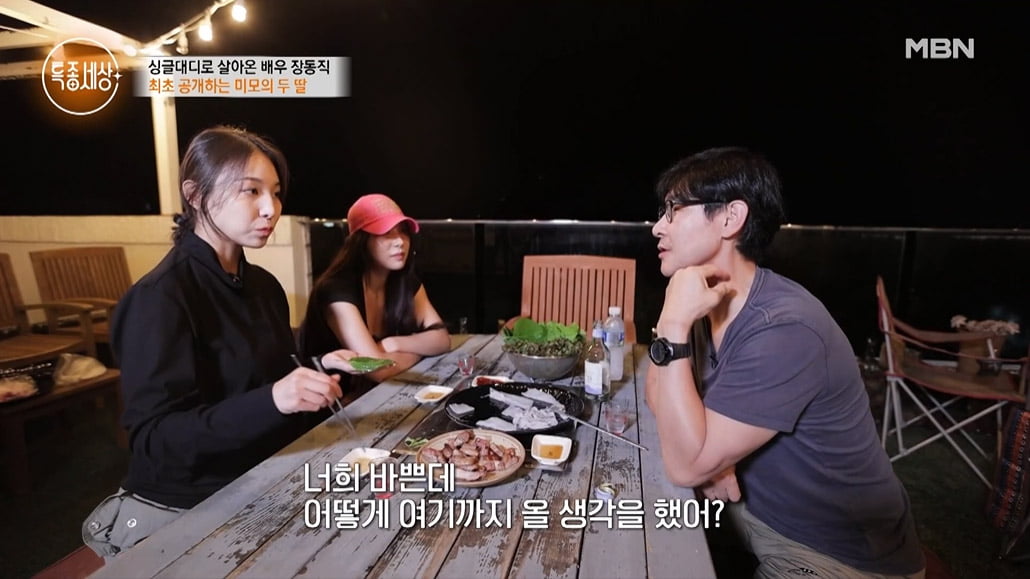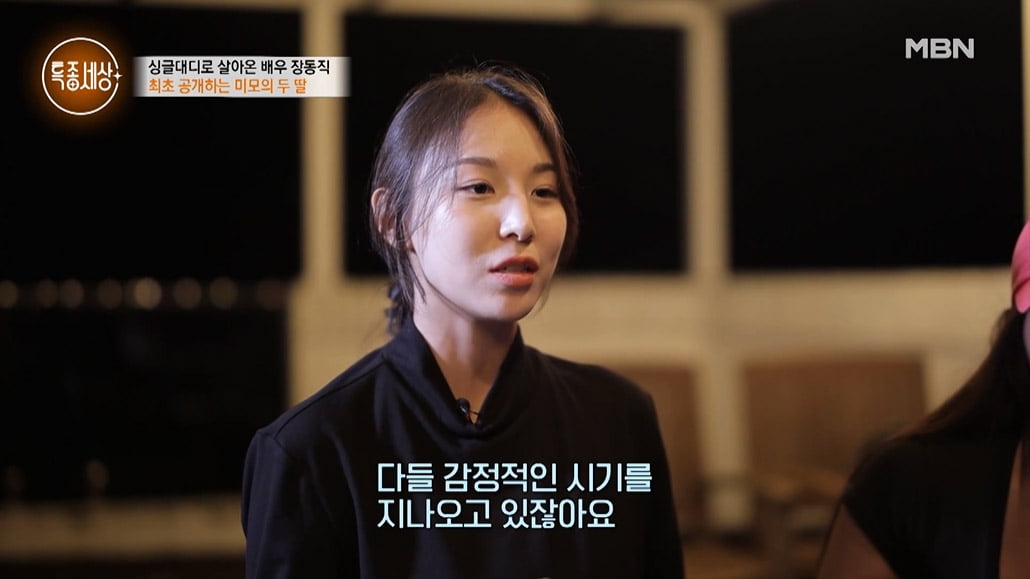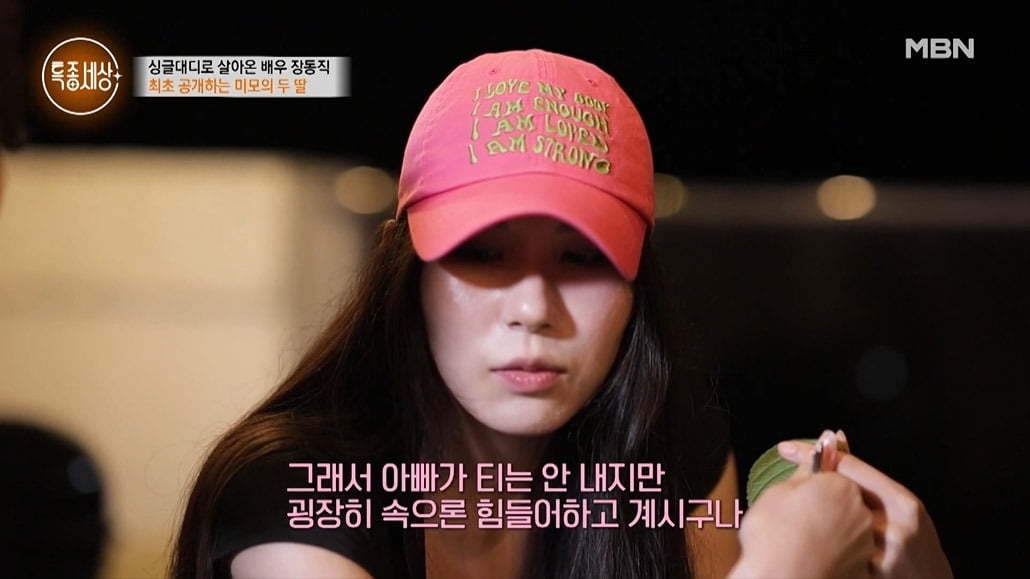 Jang Dong-jik visited the restaurant with his 26-year-old eldest daughter. The eldest daughter who became independent said, "Our lives are similar. Before, my grandmother always took care of me, but the biggest difference now that I live alone is that I have to support myself. I have a greater sense of responsibility for the future. I am also starting to understand my father's position." said. He also boasted about his father, saying, "My father is awake. He went to the obstetrics and gynecology clinic together with me and even provided me with cervical cancer vaccination. I think he tried to fulfill the role that mothers can play."
Jang Dong-jik said, "I did it more to make money than because I liked the work," and "I imported pears since I was in my 30s and did a lot of miscellaneous things such as cosmetics, restaurants, and clothing," he said, explaining the reason for his business. It is said that he was involved in a lawsuit while doing business. Jang Dong-jik said, "At the time, the kids were in the U.S., so I had to send them money, but I think they would have gotten into an accident if my mother wasn't there."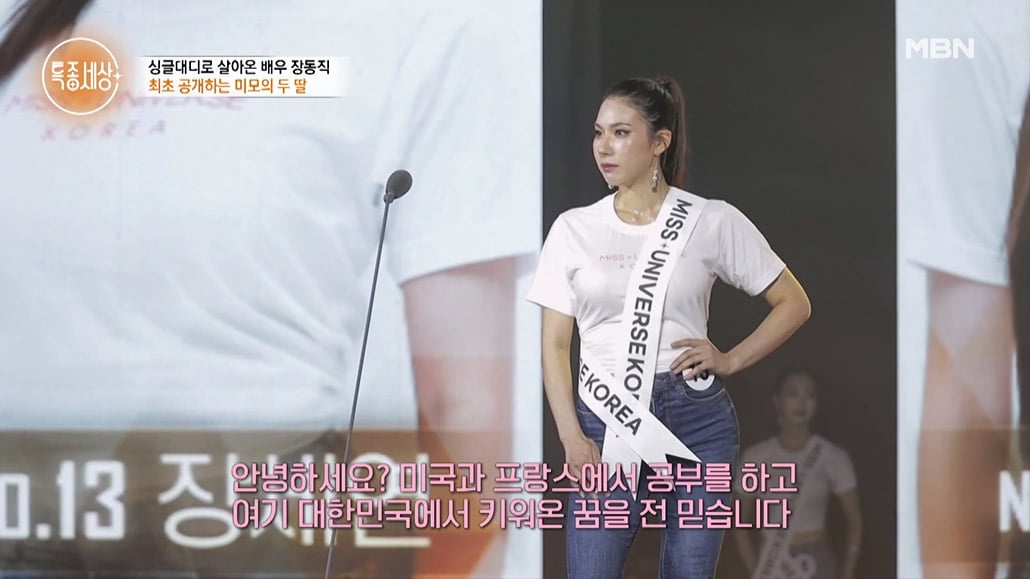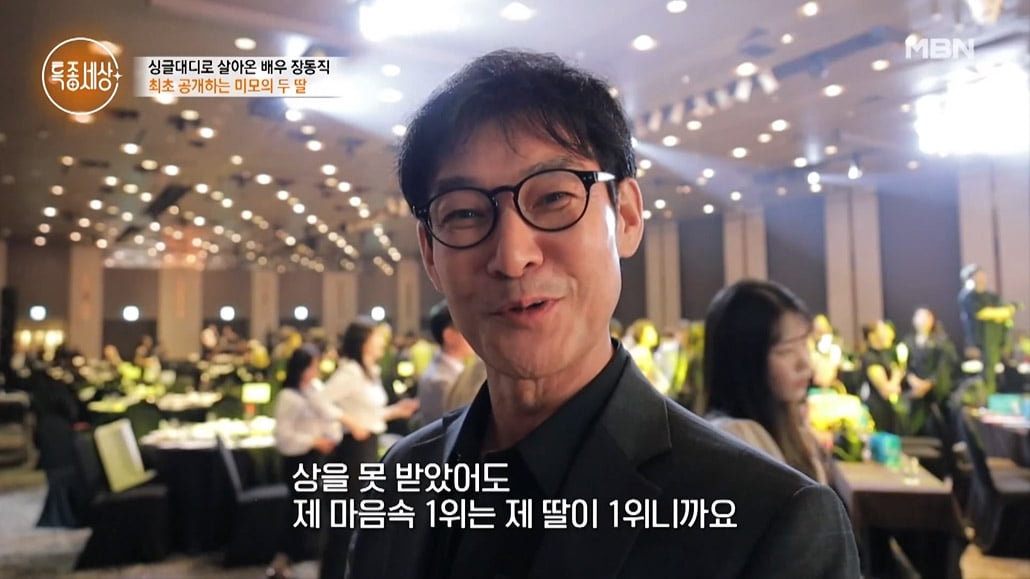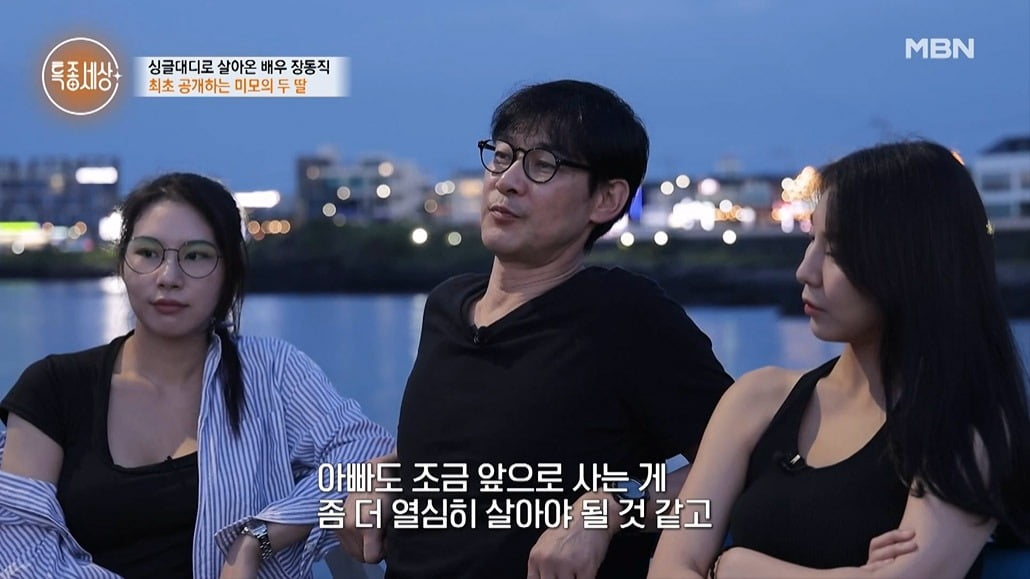 Jang Dong-jik's second daughter also came to Jeju Island. Jang Dong-jik spent time having dinner with his two daughters. The eldest daughter said, "Isn't everyone going through an emotional time? Are they trying to come to grips with it? I thought it would be better to do it together as a family rather than trying to get it together alone." The second daughter was worried about Jang Dong-jik, saying, "I heard from my father's friend that he saw my grandmother crying for the first time when she was sick. I thought my father was having a hard time even though he didn't show it."
Jang Dong-jik's second daughter competed in Miss Universe. Jang Dong-jik visited the competition site with his eldest daughter and cheered them on. The second daughter made it to the final round. Jang Dong-jik was thrilled, saying, "I'm thankful that he grew up well and healthy, and I'm also thankful that he's taking on the challenge of competing."
Unfortunately, the second daughter did not receive the award. Jang Dong-jik expressed his affection for his daughter, saying, "The number one person in my heart is my daughter."
Kim Ji-won, Ten Asia reporter bella@tenasia.co.kr