TV
Honey J "Early belly dance training"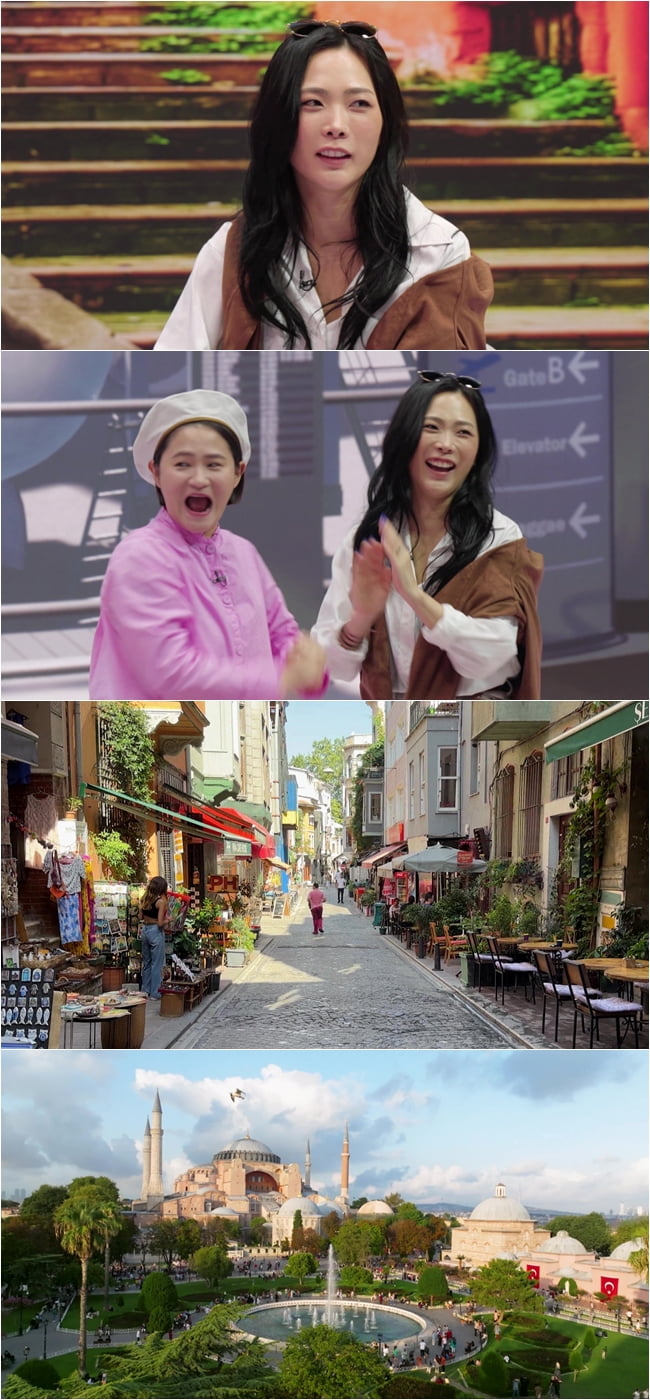 '5 month old new mom' Honey J reveals 'dance prenatal care method'.
In the 77th episode of Channel S's 'Dasigajido', which will be broadcast on the 21st, we will select 'the top 3 travel destinations that make you happier the more you walk' under the concept of the fairytale-like lake town of Austria, the Principality of Andorra, Europe's best shopping street, and the romantic alley trip of Turkye. In addition, travel partners Kim Shin-young, Lee Seok-hoon, Choi Tae-seong, and Holly Bang's leader Honey J are scheduled to accompany the LAN cable trip.
In a recent recording, Honey J caught everyone's ears by revealing a special and hip prenatal care method worthy of the leader of Holi Bang. Honey J married her husband, a handsome man who is one year younger than her, and gave birth to her daughter, Love, and is currently a new mom in her 5th month. Honey J is said to have surprised everyone by saying, "I taught my daughter Love early on through dance. When she was pregnant, I participated in the performance as the performance director of Jin-ah Kwon's concert. I did some prenatal education while watching the concert, and then gave birth to my daughter Love."
Meanwhile, on this day's broadcast, the best walking spots in Turkiye that captivated Honey J are said to be introduced, raising interest. Among Turkiye, a charming country where East and West coexist, Balat is expected to captivate viewers with its colorful streets. In addition, there are online travel destinations that you will want to walk and walk again and again, such as Istanbul's representative tourist attractions, Sultan Ahmet Mosque and Hagia Sophia, a restaurant with the best view of all time, Dolmabahce Palace, which is called a palace on the sea, and Ortaköy Mosque. It is expected to captivate the theater. It is said that Honey J from the studio expressed his disappointment, saying, "I should have gone here on my honeymoon."
Kang Min-kyung, Ten Asia reporter kkk39@tenasia.co.kr