TV
Promising Hollywood director Lee Do-gyeom punishes abusive critics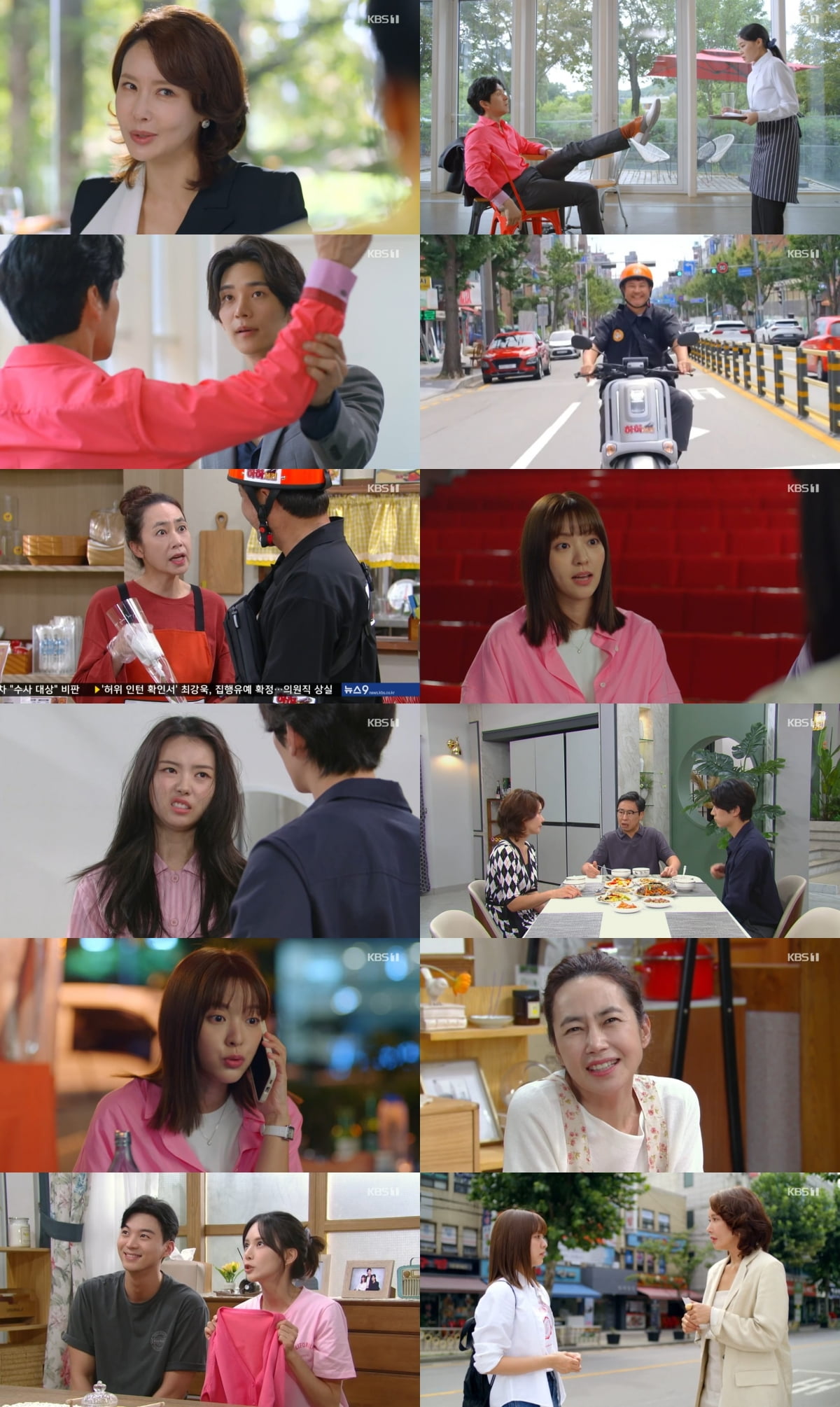 'Woodang Tangtang Family' showed off pleasant chemistry from the first episode.
The first episode of KBS1's daily drama 'Woodang Tangtang Family', which first aired on the 18th, recorded a viewership rating of 13.9% (provided by Nielsen Korea, nationwide), ranking first among broadcast programs and signaling a good start.
From the first broadcast, Yoo Eun-seong (played by Nam Sang-ji) was an unknown actor full of eccentricity with his passionate acting with a mannequin, while Kang Seon-woo (played by Lee Do-gyeom), a tough man, left a strong impression with his righteous appearance that could not tolerate injustice.
Eun-seong, who has a dream of becoming a successful actor someday, put on a great acting show with her friend Da-jeong Lee (played by Woo-jeong Choi), using a mannequin as a man. The theater owner's daughter, Yang Joo-ri (played by Oh Chae-i), saw this and made a rude comment and ignored Eun-seong, but Eun-seong instead revealed fatal(?) self-love, saying it was because she was pretty.
Seon-woo, a promising Hollywood director who came to Korea, arrived at the meeting place with a displeased heart at the earnest request of CEO Kim (played by Cho Seon-hyung), who offered him a broadcast appearance. There, a critic who had made an appointment with him was abusing his employees, and Seon-woo immediately overpowered him and finally politely refused to appear on the broadcast, providing catharsis to the small screen with a refreshing blow.
Shim Jeong-ae (played by Choi Soo-rin), who has such a perfect son, boasted excessively about Seon-woo during a meeting with her friends, making them jealous. Afterwards, her friends asked her if she was no longer looking for her ex-husband Yoo Dong-gu (played by Lee Jong-won) in the Philippines. Jeong-ae, who remembered the past for the first time in a long time, thought about the children she had lost, Eun-hyuk Yoo (played by Da-bin Kang) and Eun-ah Yoo (played by Sae-byeok Joo), and her maternal love that she could not reach was heartbreaking.
Contrary to her expectations, Dong-gu was living in Korea, not the Philippines. He returned to Korea and lived with Go Chun-young (played by Kim Seon-kyung), who remarried, and ran Haha Chicken. The romantic Dong-gu returned from Baedal with a rose, but in the eyes of the stern Chun-young, it was just a luxury item. The sight of Dong-gu leaving sullenly after hearing his wife's harsh nagging captured the hyper-realism and made viewers burst into laughter.
At the end of the broadcast, Jeong-ae and Dong-gu passed by without seeing each other. Meanwhile, Jeong-ae lost Dong-gu's photo from 30 years ago, and Dong-gu's daughter Eun-seong picked it up. The suspenseful ending of Eun-seong looking at her father's photo in confusion and Jeong-ae snatching it up raised curiosity about the next episode to its peak.
Kang Min-kyung, Ten Asia reporter kkk39@tenasia.co.kr