TV
Jung Yong-hwa forms a duet with AKMU Lee Su-hyun?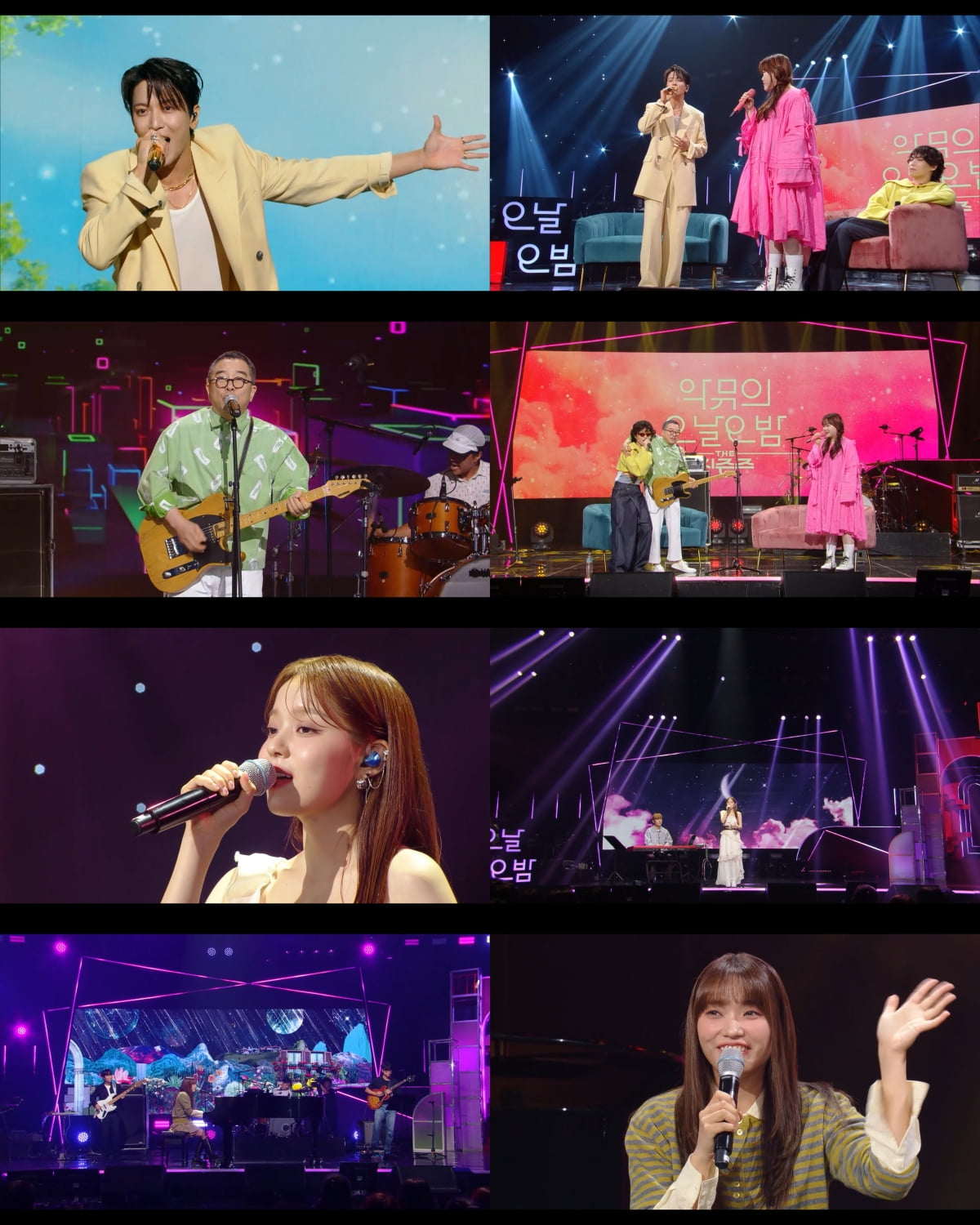 Singer Jung Yong-hwa forms a duet with Lee Su-hyun.
Jung Yong-hwa, Kim Soo-cheol, Rossi, and Lee Jin-ah will appear on KBS2's music talk show 'The Seasons - AKMU's One Day and Five Nights', which will be aired on the afternoon of the 15th.
On this day's broadcast, Jung Yong-hwa, who announced his spectacular solo return after 6 years, has his first meeting with AKMU. Jung Yong-hwa makes people laugh by saying, "My eyes want to see Chanhyuk, and my ears want to hear Suhyun." When Jung Yong-hwa said that he wanted to be like Chan-hyuk, who usually does everything he wants to do, Chan-hyuk Lee responded, "I think he does more than me," which embarrassed Jung Yong-hwa.
Jung Yong-hwa actively appeals to Lee Chan-hyuk and Lee Su-hyun's bickering sibling chemistry, saying, "They are so cute. Treat them like big brothers." In response, Lee Chan-hyuk takes a step back and draws a line, saying, "It will be okay for the two of us to be brother and sister," and gives the unit name 'Yong Soo-cheol' along with the explanation that it is 'a heart-pounding duet between Jung Yong-hwa and Lee Soo-hyun.' He also said that he was so distracted by the two's impromptu stage and tiki-taka talk that he even changed the place of the talk.
Little giant Kim Soo-cheol also visits 'The Seasons'. Kim Soo-cheol, who started his relationship with KBS in 1977 with 'Hymn of Youth', actively appealed that everything from the KBS signal song to the theme song of the animation 'Fly Superboard' was "composed by me," bringing a pleasant smile.
Lee Chan-hyuk, who came across Kim Soo-cheol's past video, expressed sympathy, saying, "It seems a bit similar to me," and Kim Soo-cheol also expressed strong sympathy, saying that his somewhat comical dancing skills resembled Lee Chan-hyuk's. In response, Lee Soo-hyun applauded their warm chemistry, saying, "It's like a teacher and a student."
In the corner of 'Rewake Project 2 - Honey Sucking Sound', Rossi appears and reinterprets Shin Seung-hoon's 'You Reflected in a Smile' with a honey voice. The song, reborn through Jeong Dong-hwan's arrangement, is expected to provide a warm impression by inviting the audience to the world of 1980s pop music.
Singer-songwriter Jinah Lee also captivates the audience with her unexpected, unique voice and gorgeous piano playing. Jeong Dong-hwan and AKMU's '200%' was performed with One Piano Four Hands, raising expectations for the broadcast that will deliver unique fun never seen before.
Kang Min-kyung, Ten Asia reporter kkk39@tenasia.co.kr