TV
Shin Min-ah and Kim Young-dae become a fake couple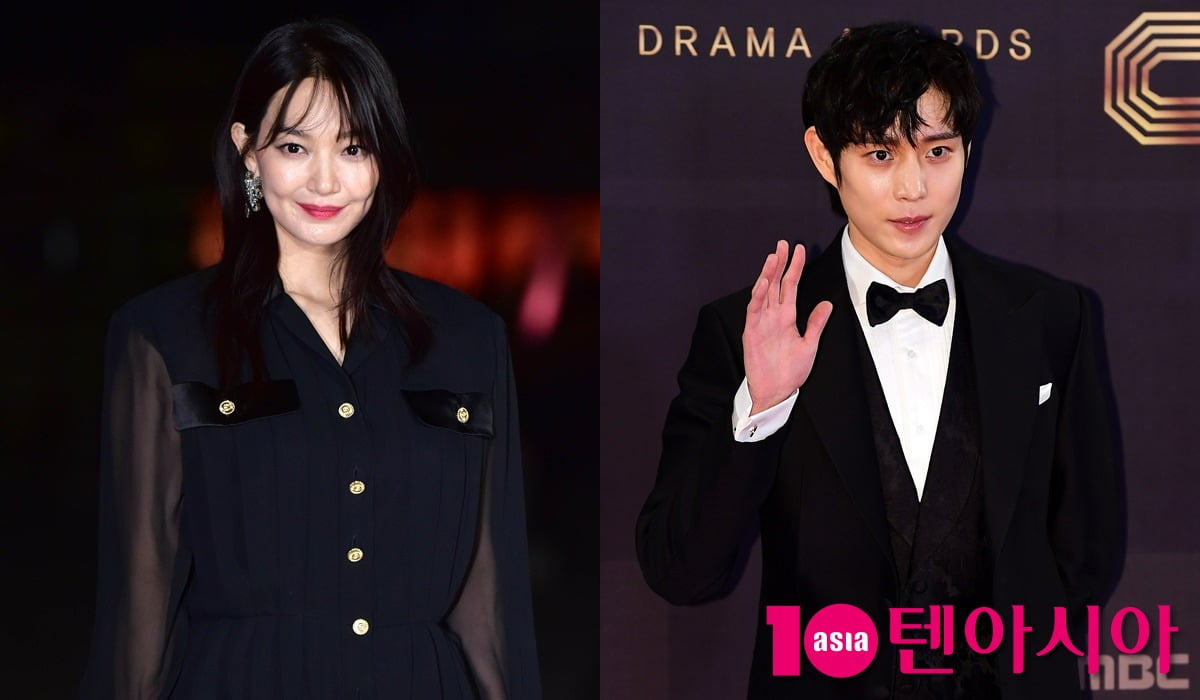 Actors Shin Min-ah and Kim Young-dae are working together in the drama 'Because I Don't Want to Lose'.
On the 13th, Teabing reported this news. The drama series 'Because I Don't Want to Lose' is a romance drama about a man with zero profit and loss, between Son Seong-yeong (played by Shin Min-ah), a woman who had a fake wedding because she didn't want to lose money, and Kim Ji-wook (played by Kim Young-dae), a man who became a fake groom because he didn't want to be harmed.
Shin Min-ah was chosen to play the role of Son So-young, who hates losing money no matter when, where, with whom, or in any situation. Son Son-young had to share her mother's love with those around her from a young age, her relationships often fell below the break-even point, and when she was in danger of missing out on a promotion at her company, she planned a fake wedding.
Kim Young-dae has confirmed his appearance in the role of Kim Ji-wook, a convenience store nighttime worker known as a citizen police officer and a righteous person in the neighborhood. Kim Ji-wook is a perfect part-time worker with a personality that cannot ignore those in need around the neighborhood, a great work ethic, and sincerity. He enters a new phase when he accepts a part-time job as a fake groom after receiving an absurd proposal from Son Soo-young, a customer who is particularly the opposite of him.
'Because I Don't Want to Lose' is once again raising expectations with the collaboration of a talented production team that goes beyond comedy and romance. Director Kim Jeong-sik of TVING's original 'Drinker City Women' took the lead in directing, and writer Kim Hye-young, who wrote 'Her Private Life', completed the solid story.
The production team said, "'Because I Don't Want to Lose' is a romantic comedy that can be enjoyed without calculation for the first time in a long time amidst the flood of various genres," adding, "It is a drama that you will not lose because it has been made realistic by adding a relatable realistic story."
'Because I Don't Want to Lose' is scheduled to be released on TVING and tvN next year, and the specific release method has not been decided.
Kang Min-kyung, Ten Asia reporter kkk39@tenasia.co.kr