TV
Cha Eun-woo, Park Gyu-young, Lee Hyun-woo, man and woman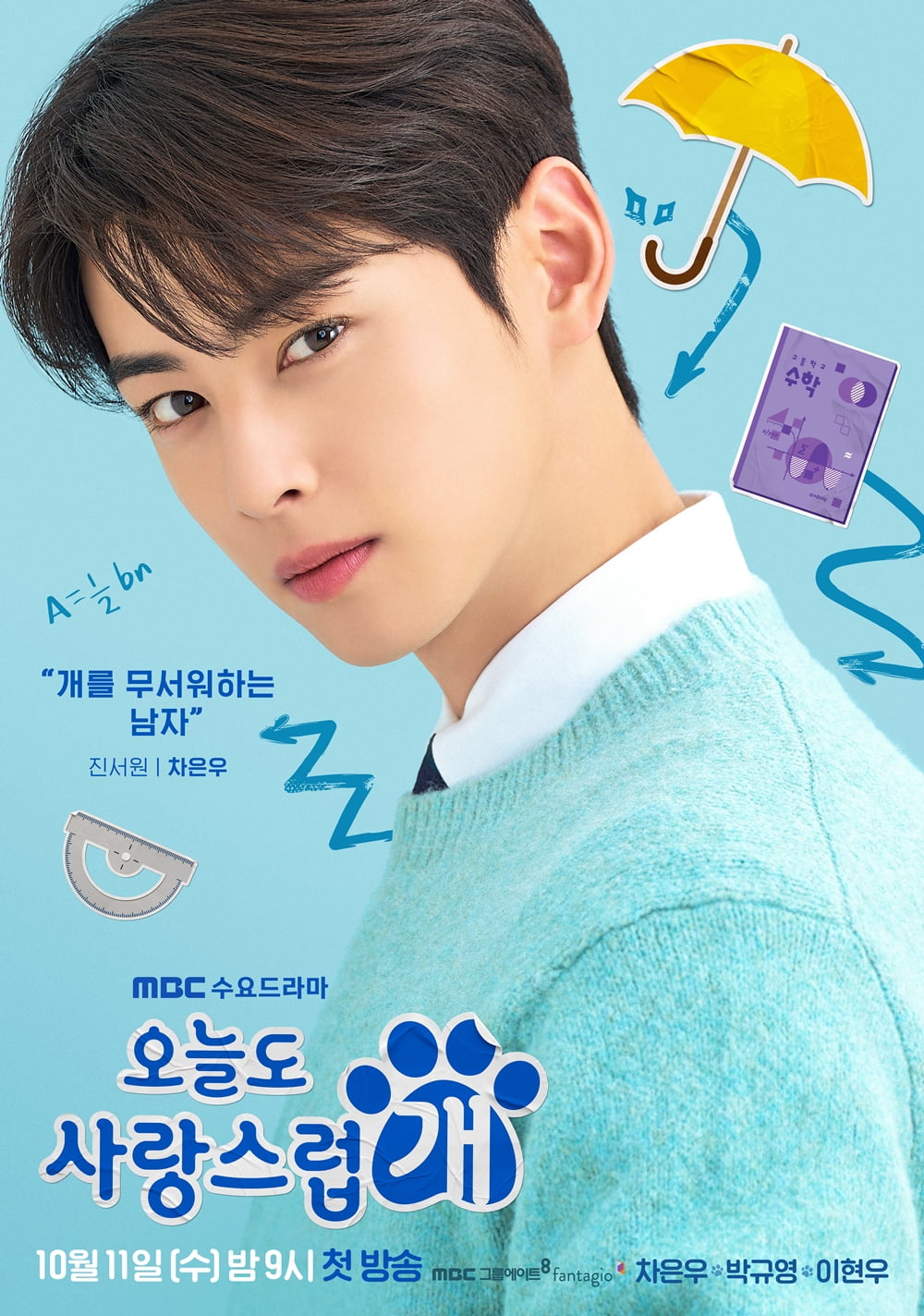 Character posters for the drama 'I'm Lovely Dog Again' were released.
On the 12th, MBC's new Wednesday drama 'Lovely Dog Today' released character posters for Cha Eun-woo, Park Gyu-young, and Lee Hyun-woo. 'A Lovely Dog Today Too' is an unpredictable fantasy romance drama about a woman who is cursed to turn into a dog when she kisses, and a man who is afraid of dogs, although he is the only cheat who can break the curse. It is based on the Naver webtoon of the same name, 'A Lovely Dog Today Again' (written by Lee Hye), which was greatly loved by readers for its novel concept of turning into a dog when you kiss and a solid story with repeated twists and turns.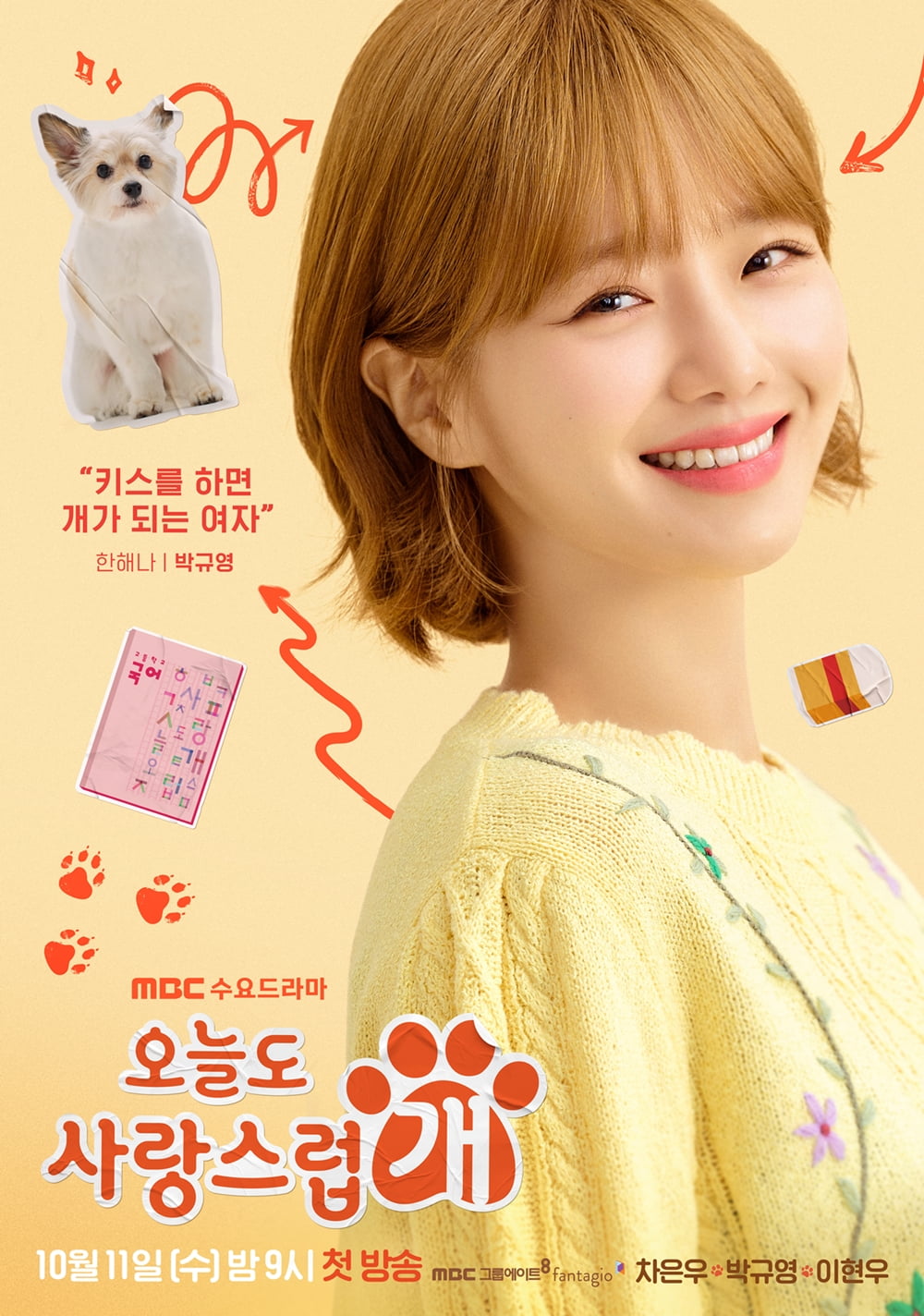 Cha Eun-woo plays the role of Jin Seo-won, a high school math teacher and a man who is afraid of dogs due to childhood trauma. Cha Eun-woo doubles the drama's charm by perfectly expressing a character with a rational yet very haughty personality with his sparkling eyes and faint smile. Next to him in the light blue background are several images depicting his job as a math teacher, including math formulas, textbooks, and triangles, drawing attention to the unique charm of Cha Eun-woo, who will transform into a teacher.
Park Gyu-young, who plays the role of Han Hae-na, a high school Korean language teacher and 'a woman who turns into a dog when she kisses', automatically ascends to the top of the clown with not only refreshing visuals but also a bright smile that makes even the viewers feel good. In particular, she boasts great chemistry with Gaena (Gae + Haena), who shows off her cute presence next to her, making everyone smile. Park Gyu-young, who will deliver lovely energy and portray a character under a special curse, is attracting attention.
Meanwhile, the sight of Lee Hyun-woo, with his finger resting on his chin and his gaze focused on one place with a meaningful expression, is also impressive. Lee Hyun-woo, who plays the role of Lee Bo-gyeom, a high school Korean history teacher and a sad 'mountain god with a sword hidden in a smile', immediately falls in love with the viewers with his heart-warming appearance and compassionate eyes. It stimulates curiosity about the live broadcast as to what secrets he has hidden deep in his heart that he wants to hide.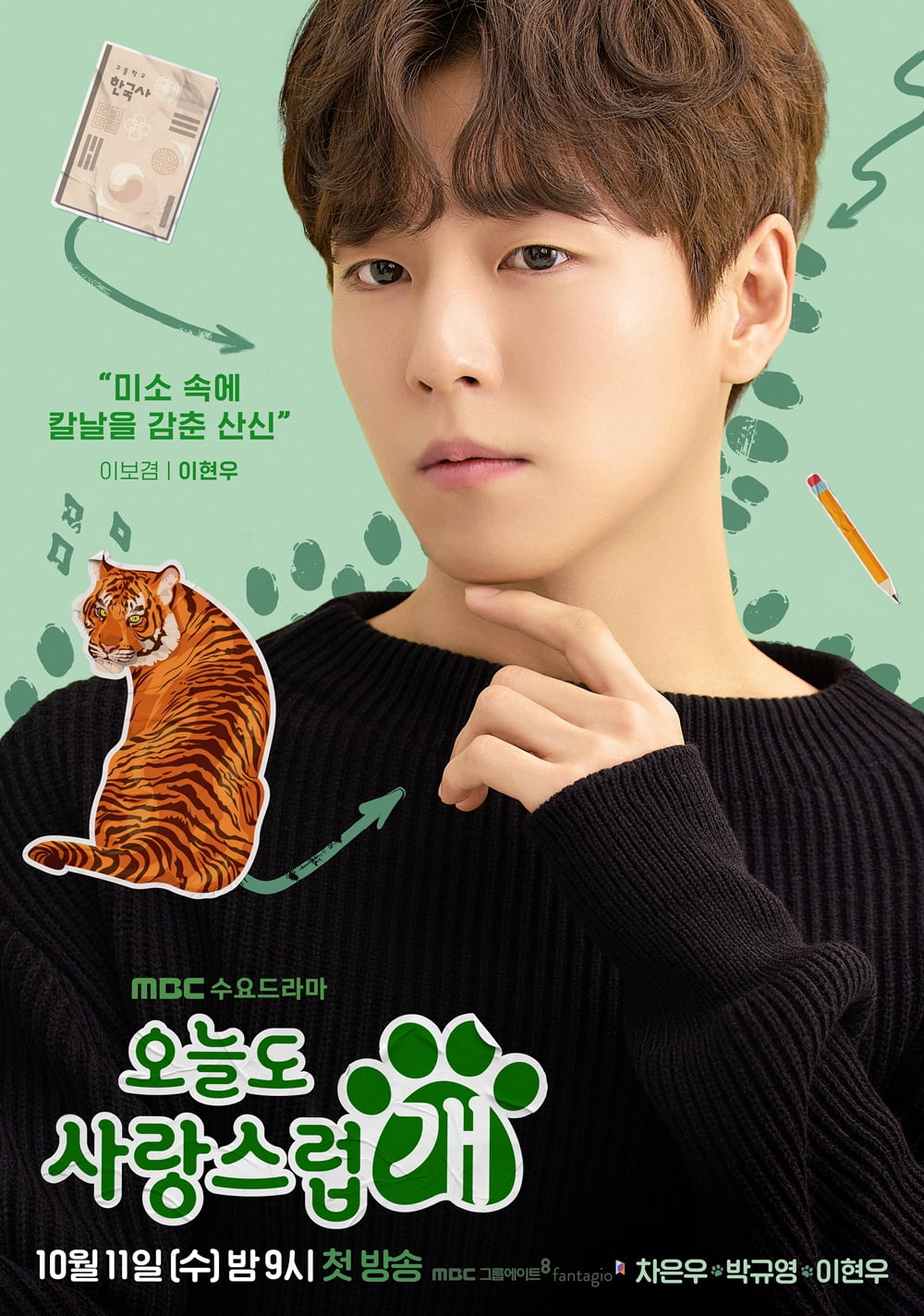 The production team of 'A Lovely Dog Today Too' said, "The dazzling fantasy romance surrounding kisses and dogs will provide new and unique fun to prospective viewers," adding, "Not only does it boast synchronization with the original work, but it also boasts fantastic chemistry no matter who it is with." "Please watch with interest what the actors are doing," he said.
'I'm Lovely Today Too' will premiere on October 11th, and episodes 1 and 2 will be broadcast consecutively in the first week.
Kang Min-kyung, Ten Asia reporter kkk39@tenasia.co.kr