TV
The story behind Cha Eun-woo and Park Gyu-young avoiding attention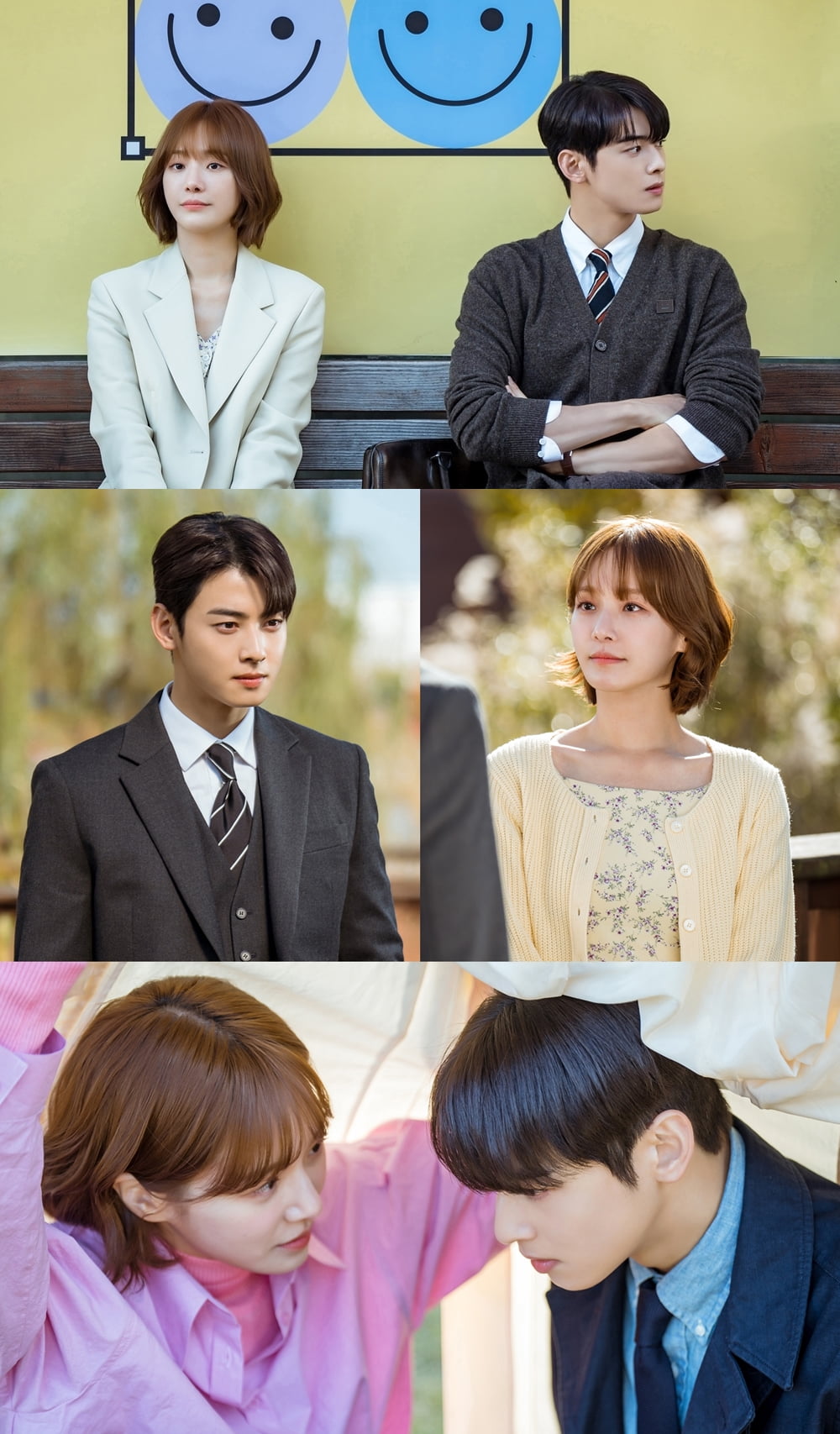 A two-shot of actors Cha Eun-woo and Park Gyu-young was revealed for the first time.
On the 11th, stills of Jin Seo-won (played by Cha Eun-woo) and Han Hae-na (played by Park Gyu-young) from MBC's new Wednesday drama 'Lovely Dog Today' were released. 'A Lovely Dog Today Too' is an unpredictable fantasy romance drama about a woman who is cursed to turn into a dog when she kisses, and a man who is afraid of dogs, although he is the only cheat who can break the curse. It is based on the Naver webtoon of the same name, 'A Lovely Dog Today Too', which was greatly loved by readers for its novel concept of turning into a dog when you kiss and a solid story with repeated twists and turns.
Cha Eun-woo plays the role of Jin Seo-won, a high school math teacher who became afraid of dogs due to childhood trauma, and Park Gyu-young plays the role of Han Hae-na, a high school Korean language teacher who is cursed to turn into a dog when she kisses.
In the still, fellow teachers Cha Eun-woo and Park Gyu-young are sitting on chairs together, but they do not give each other a glance, creating an awkward atmosphere. But soon, Cha Eun-woo looks at Park Gyu-young with soft eyes that stimulate women's hearts, and she also smiles kindly at Cha Eun-woo. Their unusual eye contact is raising the heart rate of prospective viewers.
Another still shows the mixed gaze of Park Gyu-young, who is looking at Cha Eun-woo from underneath his clothes, and Cha Eun-woo, who is avoiding his gaze. As a strange air current blooms as the distance between the two people gets closer, the story of them meeting separately in a place other than school is rising, and their special relationship, which will be revealed in this broadcast, adds to the curiosity.
'I'm Lovely Today Too' will premiere on October 11th.
Kang Min-kyung, Ten Asia reporter kkk39@tenasia.co.kr