TV
Ho-joong Kim, cruise trip with Aris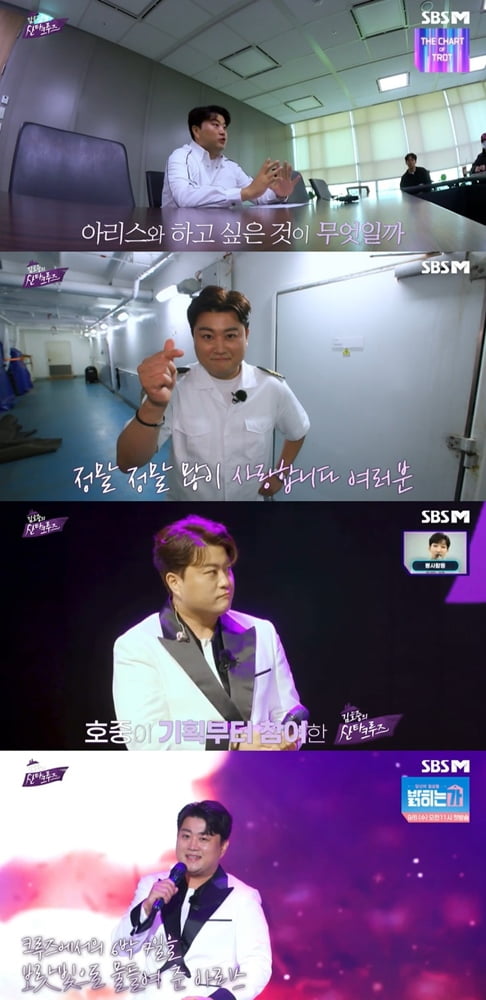 Singer Kim Ho-joong went on a cruise with his fans and left happy memories.
In 'Kim Ho-joong's Santa Cruz', which aired on SBS FiL and SBS M on the 4th, the special story of Kim Ho-joong, who went on a cruise trip with fans for 7 days and 6 nights, was revealed.
Kim Ho-jung started with the planning of 'Kim Ho-jung's Santa Cruz'. He personally prepared autograph cards to give as gifts to fans and also put a lot of effort into events. Kim Ho-joong transformed into a cruise attendant through special makeup, and after overcoming several crises, he succeeded in making a surprise camera appearance and made people smile.
In addition, Kim Ho-joong held an event where he made a surprise appearance at the end of the music appreciation event, creating excitement. When Kim Ho-joong finally appeared, the unexpected fans welcomed him with loud cheers, and even expressed their happiness to those who watched them with joy.
Kim Ho-joong, who met fans for the first time through a cruise surprise event, calmed his overwhelmed heart and expressed his gratitude to his fans, saying, "I think this is the first time I've felt it. I love you so much, everyone."
After the surprise event, the main performance, which was a mixture of emotion and fun, began. Kim Ho-joong sang 'Thank You' as the opening stage and showed off his heavenly voice. After the touching opening stage, the best songs selected by fans were revealed, while Kim Ho-joong showed his extreme love for his fans by providing a corner for communication.
Kim Ho-joong showed off his talk chemistry with fans through 'Golden Aris', a corner where you can hear fans' stories, and also completed a time full of laughter in the taste test where you guessed together. Kim Ho-joong, who listened to each of the fans' stories and generously shared warm words with them, also sang the most popular song chosen by fans, 'I'll Be Your Lover', and presented a stage full of love.
Kim Ho-joong, who finished the happy 'Kim Ho-joong's Santa Cruz', expressed his deep feelings with sincere words, saying, "I was happy. There are no other words needed. I am grateful and grateful."
Kang Min-kyung, Ten Asia reporter kkk39@tenasia.co.kr