TV
'Moving' ranked '1st' in integrated content ranking for 3 consecutive weeks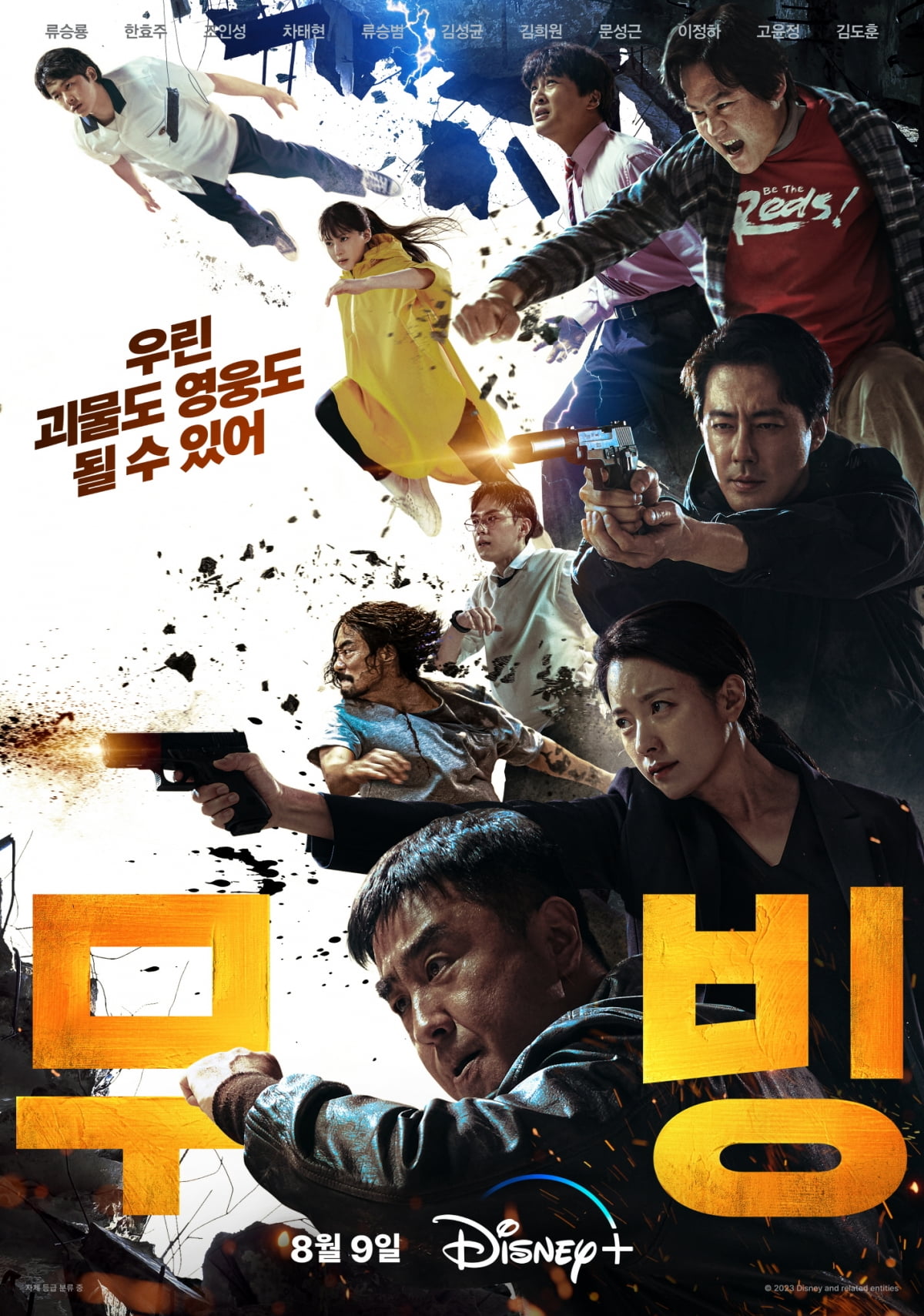 Disney+'s original series 'Moving', produced by Studio & New, a content production affiliate of content media group NEW, ranked first in the Kino Rights integrated content ranking for the 5th week of August. With this, <Moving> showed off its spirit by ranking first in integrated content for three consecutive weeks.
Foreign media's favorable reviews of 'Moving', which has clearly captured the hearts of not only domestic but also global fans, are also enthusiastic. "A story with a compelling emotional narrative. The solid story continues to stimulate interest" (Forbes), "A hit film born in Asia following 'Squid Game'" (Variety), "Superhero series 'Moving' is the most-watched Korean original series on Disney+ and Hulu" (Deadline), "'Moving,' starring Ryu Seung-ryong, Han Hyo-joo, and Jo In-seong, is a 'Squid Game'-like moment for Disney+ and Hulu. Representative American entertainment such as "The Hollywood Reporter", "Everything about 'Moving' is surprising and powerful. The K-series provides the answer that it can also do well in the superhero genre" (IGN). The media rushed to cover the success of 'Moving', and foreign media from around the world, including Japan, Hong Kong, Indonesia, the Philippines, Brazil, and Argentina, also did not spare their admiration for the Korean-style hero story that 'Moving' had pioneered.
In this way, 'Moving', which is attracting attention from viewers around the world, is scheduled to feature a duel scene between two monsters, Jang Joo-won (played by Ryu Seung-ryong) and Lee Jae-man (played by Kim Sung-gyun), which is considered the highlight of the original webtoon, through episodes 14 and 15 this week. With anticipation rising, anticipation is rising to see what other amazing stories will captivate the world this week.
'Moving' is a human action series that depicts the story of children living in the present while hiding their superpowers and parents living in the past while hiding painful secrets. After the release of episodes 1 to 7, a total of 20 episodes will be released, 2 episodes every Wednesday and 3 episodes the last week.
Kang Min-kyung, Ten Asia reporter kkk39@tenasia.co.kr