TV
Kim Jun-ho meets his future mother-in-law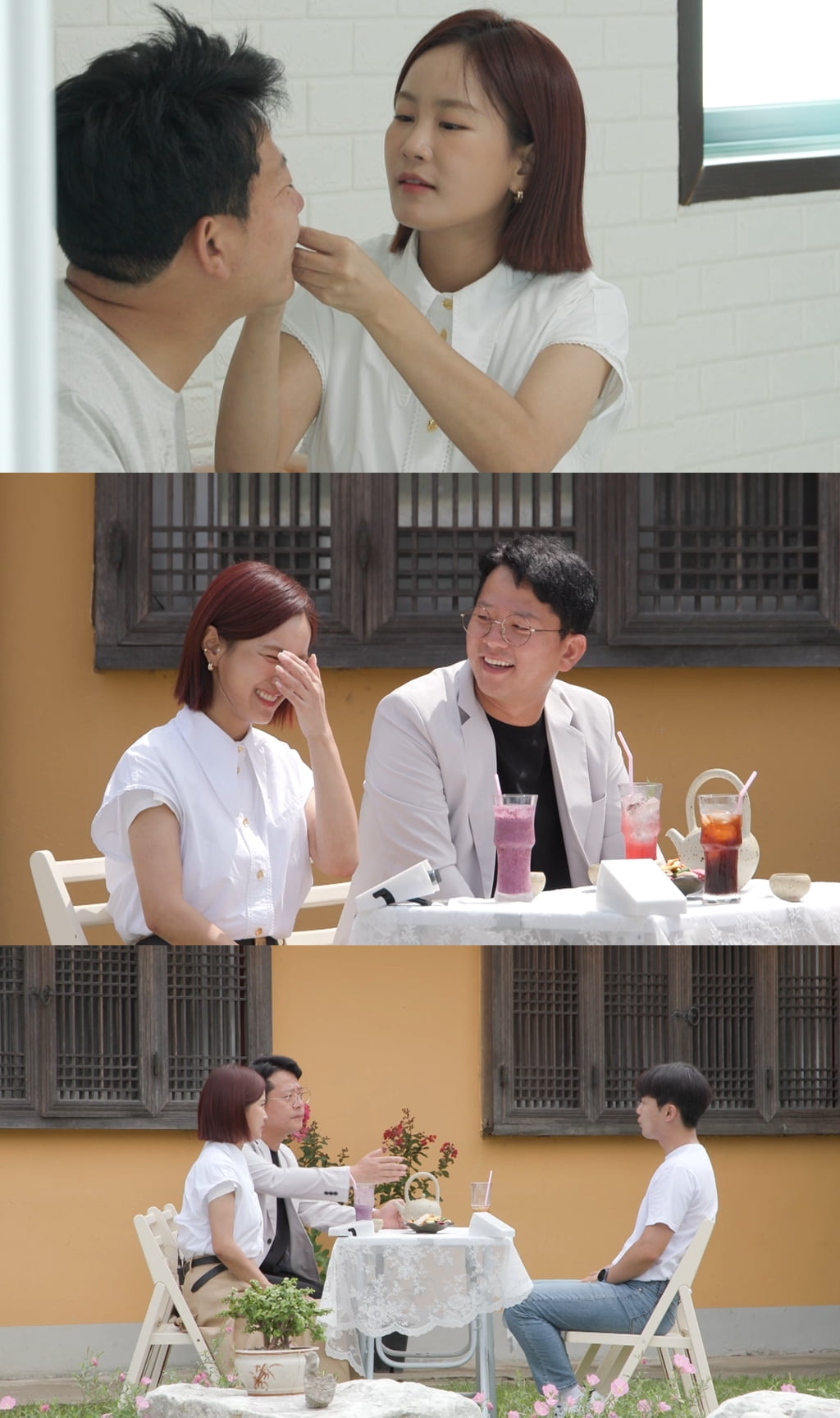 Comedian Kim Jun-ho goes with Kim Ji-min to meet his future mother-in-law.
'My Little Old Boy', which will be aired on the 3rd, will feature a 7th anniversary special. To celebrate the 7th anniversary of the broadcast, Jang Yoon-jung will appear as a special MC and show off her special chemistry with the Movengers, while releasing an OST featuring the sons of 'My Little Old Boy'. In particular, the first appearance of Kim Jun-ho and Kim Ji-min going to meet his future mother-in-law, who lives in the East Sea, is revealed for the first time.
In order to capture the heart of his future mother-in-law, Kim Jun-ho showed passion by arriving at the East Sea the day before the meeting and waiting. Kim Jun-ho, who looked tense the whole time, made people laugh by showing him meticulous body care, which he did not normally do, from trimming toenails to managing bad breath, for his future mother-in-law who likes to look neat. Seeing Kim Ji-min hand-picking Kim Jun-ho's nose hair, Movengers couldn't help but admire it, saying, "I guess they really love each other."
Additionally, a secret preliminary meeting between Kim Jun-ho and his prospective brother-in-law was captured. The two people, who said it was their first time meeting in person, finally started talking after clearing their names in awkward silence. When asked about his honest feelings when he first found out about the two people dating, Kim Ji-min's younger brother, who hesitated for a while, said, "The person my older sister visited once," embarrassing Kim Jun-ho.
Next, when the future mother-in-law asked what she usually talked about about Kim Jun-ho, Kim Ji-min's younger brother gave an unexpected answer that shocked Kim Jun-ho. However, Kim Jun-ho did not give up and tried to win the heart of his future brother-in-law, and it is said that Kim Ji-min, who was next to him, was surprised.
Kim Jun-ho, who finally met his future mother-in-law in a tense atmosphere, made a series of unexpected mistakes despite full preparations, making everyone who was watching saddened. All of the Movengers were very nervous as the soon-to-be mother-in-law's expression became increasingly stiff. Attention is focused on whether Kim Jun-ho will be able to capture the heart of his prospective mother-in-law.
Kang Min-kyung, Ten Asia reporter kkk39@tenasia.co.kr