TV
Namgoong Min, unwavering in the face of death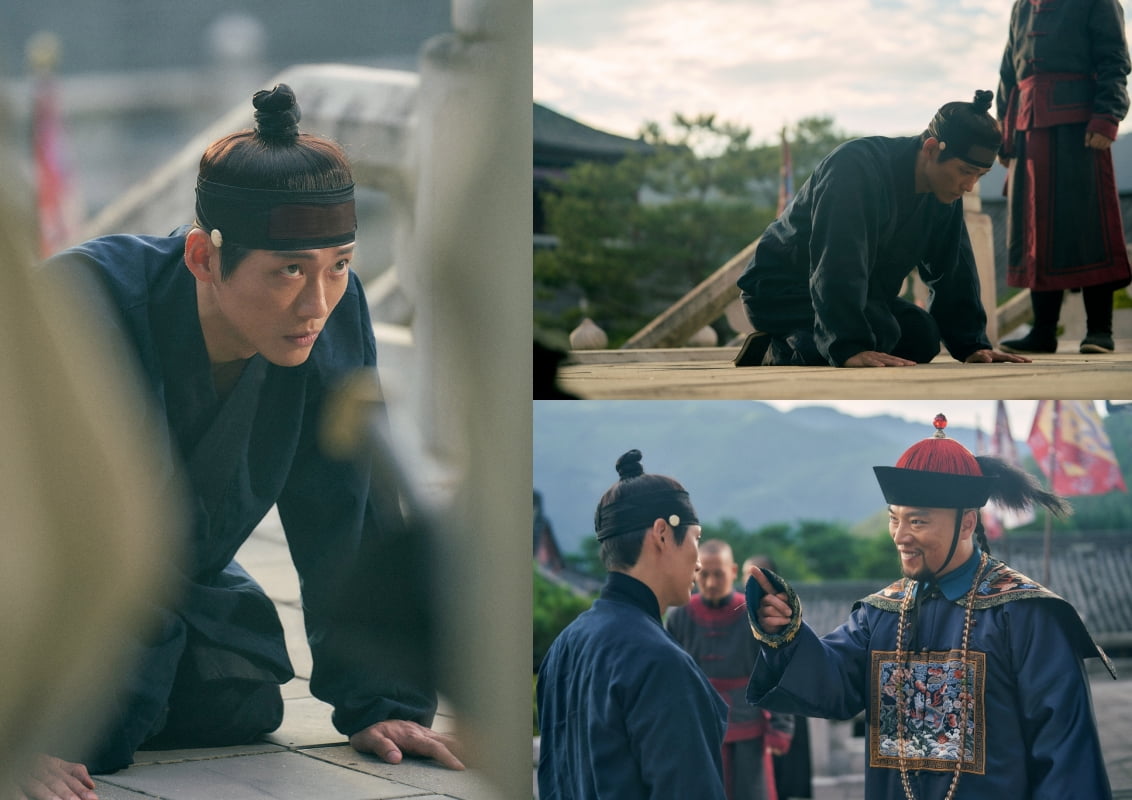 How will Namgoong Min overcome the crisis of death in 'Lovers'?
On the 31st, MBC's Friday-Saturday drama 'Lovers' released a photo of Lee Jang-hyun (played by Namgoong Min) kneeling and flashing sharp eyes. In another photo, you can see Lee Jang-hyun standing with his back straight and Yongoldae smiling brightly at Lee Jang-hyun. Curiosity is rising as to how Lee Jang-hyun overcame the crisis of death.
The 8th episode of 'Lovers', which aired earlier, shocked the home theater. Lee Jang-hyeon, who headed to Shenyang in the Qing Dynasty with Crown Prince Sohyeon (played by Kim Mu-jun), who became a hostage, is in danger of death. Yu Gil-chae (played by Ahn Eun-jin), who was in Hanyang, mistakenly thought that Lee Jang-hyeon had died in Shenyang, and shed tears endlessly in heartbreaking sadness.
Lee Jang-hyun left for the Qing Dynasty, leaving behind the words, "I really hate you," out of disappointment toward Yu Gil-chae. Yu Gil-chae belatedly realizes her feelings after Lee Jang-hyeon leaves. Viewers are watching with anxious hope that Lee Jang-hyeon and Yoo Gil-chae, who are so close to each other, will reunite and that their love will come true. For that to happen, Lee Jang-hyun must escape the danger of death.
In the 8th episode of 'Lovers', Lee Jang-hyeon was falsely accused of reporting on Jeong Myeong-soo (played by Kang Gil-woo), a henchman of the Qing military officer Yonggoldae (played by Choi Young-woo), and was called to the Qing Khan (emperor) Hong Tai-ji (played by Kim Jun-won). Hong Taiji immediately recognized Lee Jang-hyeon, who had previously infiltrated the Blue Army during the Manchu War, and suspected that Lee Jang-hyeon was a Ganja. Lee Jang-hyeon has no choice but to die if he does not remove Hong Tai-ji's suspicions.
The production team of 'Lovers' said, "In the 9th episode, which will be aired on September 1, the story of Lee Jang-hyun after he kneels in front of Hong Taiji will be revealed. Lee Jang-hyun shows an unwavering appearance even in the face of death with his unique distribution and lecture. Namgoong Min said, Lee Jang-hyun's charisma was captured with amazing concentration and energy. In addition, the strong acting chemistry with actors Kim Jun-won and Choi Young-woo completed the tension. As this was a scene that the production team watched with bated breath, we are looking forward to how it will be portrayed in this drama. Viewers. "We ask for your interest."
Kang Min-kyung, Ten Asia reporter kkk39@tenasia.co.kr