TV
Lee Jun-ho, the most bad guy in Everyone's Lover?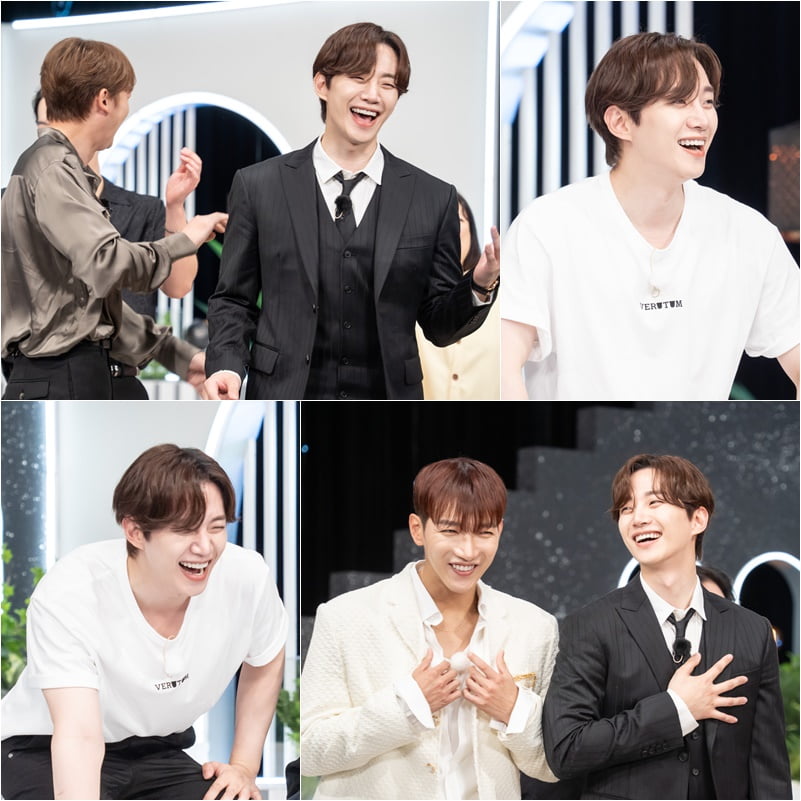 Broadcaster and model Joo Woo-jae reveals the new side of 2PM member and actor Lee Jun-ho.
The 51st episode of KBS2's 'Hong Kim Dong-jeon', which will be aired on the 31st, will feature the entire 2PM group, celebrating its 15th debut anniversary, in a showdown between beast idols and beasts. According to the dress code of the beasts, Hong Jin-kyung is a giraffe, Kim Sook is a flying squirrel, Joo Woo-jae is a wolf, Jo Se-ho is a tiger, and Wooyoung is a dog. The original beast idols Jun. K, Nichkhun, Taecyeon, Chansung, and Lee Jun-ho of 2PM were welcomed and avoided penalties. They make you laugh by putting your best effort into the game for them.
The beast idol 2PM members begin to panic due to the barrage of attacks from the experienced beast team in the 'Song Lyrics Ending Game', and when faced with a crisis, Lee Jun-ho begins humming the mechanical sound of Jeonju with his mouth instead of the song lyrics. Lee Jun-ho is armed with confidence and shamelessness that does not pay attention to the jeers of the 'Hong Kim Dong-jeon' members, and exudes a powerful charm that even embarrassed the production team. However, when it was determined that it was a duplicate of the previous song, this time he said with a bright smile, "It can't be a duplicate? I didn't know," and even the members and production crew became fascinated by Lee Jun-ho's charm.
At the beginning of the broadcast, Joo Woo-jae confessed his warm first impression, saying, "Jun-ho came today again in a nice suit. He looked very classy in the drama as well." However, not long after, he continues his brainy performance in 'Hong Kim Dong-jeon' by reading the competitive spirit hidden behind Lee Jun-ho's smile, saying, "Lee Jun-ho was the biggest bully here." On this day, Lee Jun-ho also showed great success by constantly trying to communicate with the production team and gaining opportunities by saying, "I didn't know the rules of the game." In the end, Joo Woo-jae praises Lee Jun-ho's sense and makes people laugh, saying, "Jun-ho, you're too much of our style, aren't you?"
The production team of 'Hong Kim Dong-jeon' said, "Lee Jun-ho, who has quickly emerged as everyone's lover, puts everything aside and plays a big role armed with shamelessness in this 'Hong Kim-dong Tale'. Please look forward to the new appearance of Lee Jun-ho, the 2PM brain who struggles to protect his members." "He said.
Kang Min-kyung, Ten Asia reporter kkk39@tenasia.co.kr