TV
Kang Kyung-jun, 17-year-old first son's love history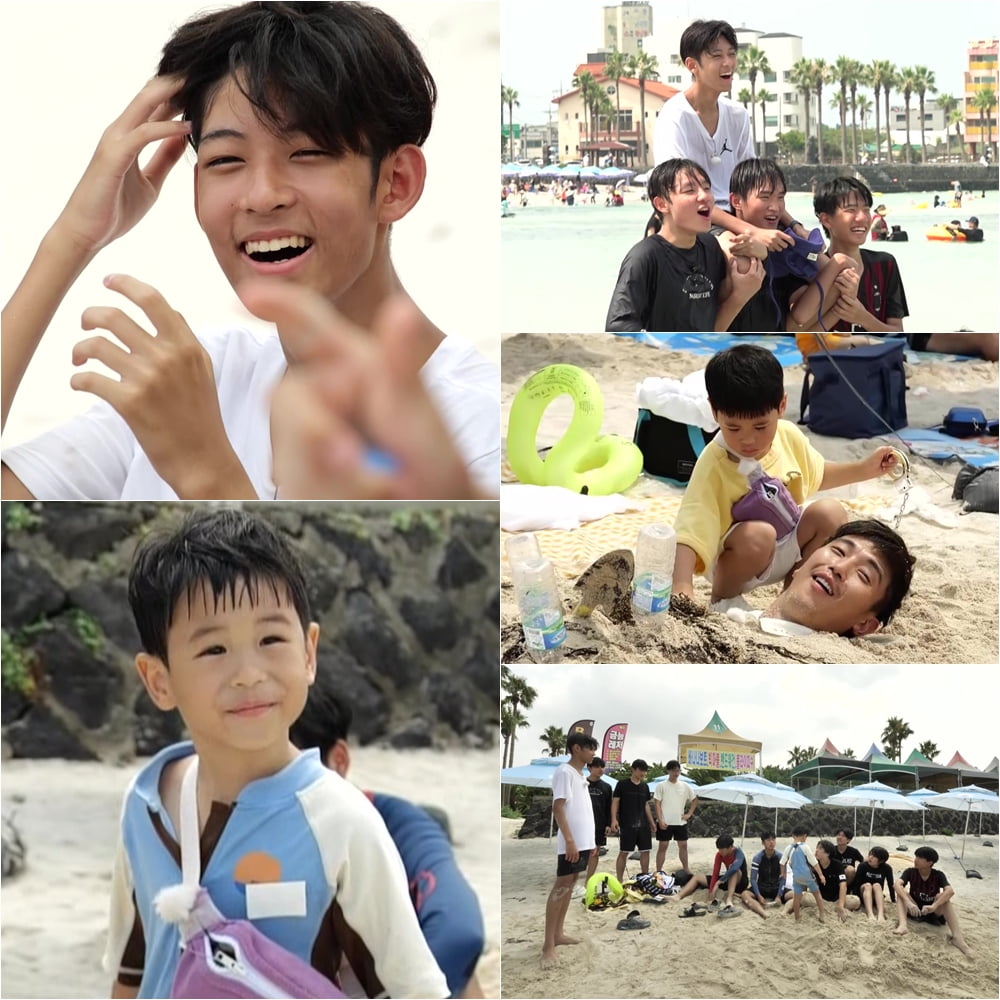 In KBS2's 'The Return of Superman', Jung An's best friends draw attention by revealing Jung An's dating history in front of his father, Kang Kyung Joon.
Episode 493 of KBS2's 'The Return of Superman (hereafter referred to as Shudol)', which airs on the 29th, will be decorated with 'The Way I Love You' and narrated by Soo-jin So and Chang-min Choi. Among them, the three fathers Kang Gyeong-jun, Jeong-an, and Jeong-woo go on a trip to Jeju Island with Jeong-an's friends. About two years ago, Kang Kyung-jun visited Jeju Island with Jeong-an's friends every year to fulfill Jeong-an's wish to go on a trip to Jeju Island with friends.
This year, I have already traveled to Jeju Island with my friends for the third time, and the friendship that started in kindergarten proves the special relationship between the parents. The children raise their expectations by saying that they enjoy Jeju Island by going back and forth between cold and hot baths under the support of Kang Kyung-jun, a strong father.
On this day's broadcast, as soon as Jung An and his friends arrive in Jeju Island, they jump into the emerald sea and enjoy the joy of travel. On the other hand, Kang Kyung-jun, the father, is busy taking care of not only the brothers Jung-an and Jung-woo, but also nine of Jeong-an's friends. Kang Gyeong-jun cleans the children's shoes by himself and inflates the tube. Kang Gyeong-jun goes from being a father of two sons to a father of 11 siblings and experiences a multi-family indirectly. The images of children playing in the water innocently in the cool sea and Kang Kyung-joon working hard for the children under the hot sunlight will bring laughter.
Jeong-an and his friends express their gratitude to Kang Kyung-jun, who travels with them every year and supports them. Jeong-an's friends digging the sand on the beach with a shovel for Kang Kyung-jun, and then giving him a sand bath. Kang Gyeong-jun tries to be impressed by the warm hearts of his son Jung-an's friends, but the children leave behind only Kang Gyeong-jun buried in the sand and embarrass him. Anticipation rises.
Above all, Jeong-an's friends amplify curiosity by saying that they will reveal the love history of 17-year-old Jeong-an to Kang Kyung-jun. Jeong-an's friend makes Kang Kyung-joon's ears perk up by saying, "Jung-an has a girlfriend he likes." Jung-an is shocked by his best friend's sudden revelation and starts to make an urgent explanation to his father, Kang Kyung-jun. Attention is focusing on what kind of answer Jeong-an would have given to the bombardment of questions from his father Kang Kyung-joon, who was curious about his first son's love history. Along with this, 5-year-old Jung-woo made a surprise appearance and said, "I have 5 girlfriends," and certified himself as a popular boy, and it was said that he gave a hearty smile with his cuteness.
Reporter Kang Min-kyung, Ten Asia kkk39@tenasia.co.kr