TV
Model Jung Hyuk's Confession of Past History Recorded the Highest Viewership Rating of 5.9%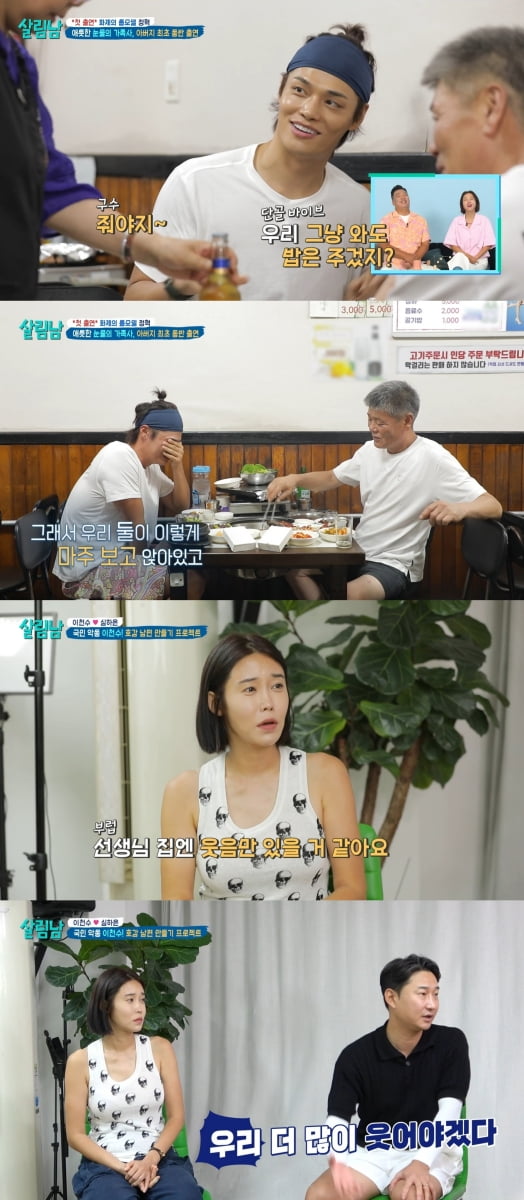 According to Nielsen Korea, a ratings research company, on the 20th, the ratings for 'Salim Men Season 2' (hereinafter referred to as 'Salim Nam'), which aired the previous day, recorded 4.7% nationwide. In particular, the scene where Lee Chun-soo and Sim Ha-eun met with a laughing therapist and had a sincere conversation recorded the highest rating of 5.3%, and the heartbreaking story of the new husband, Jeong Hyuk, the father and son, soared to 5.9% in the metropolitan area.
On this day, model and broadcaster Jung Hyuk appeared as a new housekeeper. Unlike his tall appearance, Jung Hyuk drew attention with his thrift and savings. Among them, Jung Hyuk created a warm feeling with his father.
The father and son, Jeong Hyuk, who visited the regular restaurant together, recalled the memories, saying, "I have been going here for 30 years. I came two or three times a week." Afterwards, the two talked about the difficult times over a drink. At this time, the image of Jeong-hyeok shedding tears of regret for his father, who had lived a hard life, resonated hotly in the living room. Jung Hyuk said, "I don't have tears, but my father is a tear button" and said, "I am so grateful that my father is amazing and always raised us without giving up."
Also on this day, Lee Chun-soo and Sim Ha-eun talked about tone and communication problems. Lee Chun-soo showed himself admitting his aggressive tone, and the two met Oh Haeng-ja, a laughter therapist, to solve the problem.
Lee Chun-soo, who was awkward with the class method of the five elements full of laughter and tension, quickly got used to it and the atmosphere became harmonious. Shim Ha-eun was envious, saying, "I think there will always be laughter in the teacher's house," and Oh Haeng-ja said, "I also had a lot of hardships." Oh Haeng-ja, who confessed the hard times from divorce in the past to brain surgery for a sick child, expressed his wish, "I hope the two of you will be happy through this time." Lee Chun-soo promised, "I thought there wouldn't be a big trial because he was so bright, but I was surprised. We really have to laugh well."
KBS 2TV 'Salimnam' is broadcast every Saturday at 9:25 pm.
Reporter Kim Se-ah, Ten Asia haesmik@tenasia.co.kr