TV
Hand-in-hand confrontation with Kang Ki-young, Jin Seon-gyu, and Jo Byeong-gyu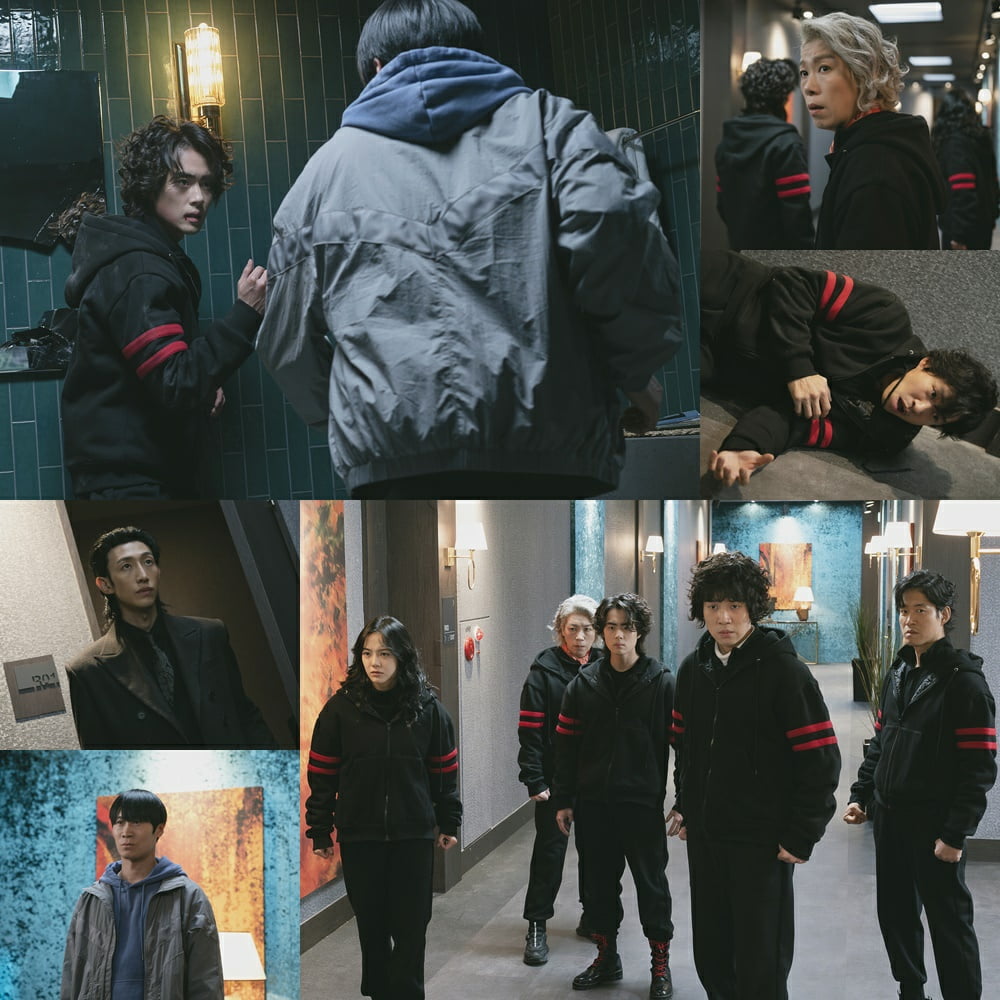 Following Jin Seon-gyu, Kang Ki-young, and Kim Hee-ra, Counters, the CEO of Baekdu Planning & Construction, is set to break the demon hunting dojo.
tvN's Saturday and Sunday drama 'Wonderful Rumors 2: Counter Punch', which airs on the 20th, released on-site stills containing Counters' big match prior to the main broadcast. In the released stills, counters Jo Byeong-gyu (as Somun), Yoo Jun-sang (as Gamo-tak), Kim Se-jeong (as Do-hana), Yeom Hye-ran (as Chu Mae-ok), Yoo In-soo (as Na Jeok-bong) and the goblin Jin Seon-gyu (as Ma Joo-seok) Station) and Kang Ki-young (Pil-gwang)'s tense confrontation without concessions, robbing the gaze. Jin Seon-gyu and Kang Ki-young joined hands to trap Counters.
In particular, Jin Seon-gyu and Kang Ki-young drove Counters into a corner at both ends of the hotel hallway. While Counters is threatened with the eyes of a ghastly demon glaring at its prey, Counters foreshadows an all-out war to wipe out two heinous demons in a hotel corridor with no escape. It stimulates curiosity about whether Counters will be able to escape from the trap set by Jin Seon-gyu and Kang Ki-young and win.
On the other hand, on this day's broadcast, Counters goes on a hunt for Baekdu Planning & Construction CEO Kim Hyeon-jun (played by Lee Chung-jae). In the Baekdu Planning & Construction sales fraud case, Kim Hyeon-joon, the main culprit who made the victims shed tears of blood and who destroyed Jin Seon-gyu's family, will be forced to die. Furthermore, anticipation soars for this broadcast, which predicts a spectacular development along with the gruesome action sequence in which the blood and sweat of Counters and Agwiz are intertwined.
The production team of 'Wonderful Rumors 2' said, "Finally, the prelude to the big match rises. The scene where Counters and Agwiz face each other will be the best action ever, as martial arts director Park Young-sik was confident before. There was also an exclamation burst. In this process, an unimaginable twist will be drawn, so please check it out on this broadcast."
Reporter Kang Min-kyung, Ten Asia kkk39@tenasia.co.kr