TV
Han Ji-min, EXO Suho and late night date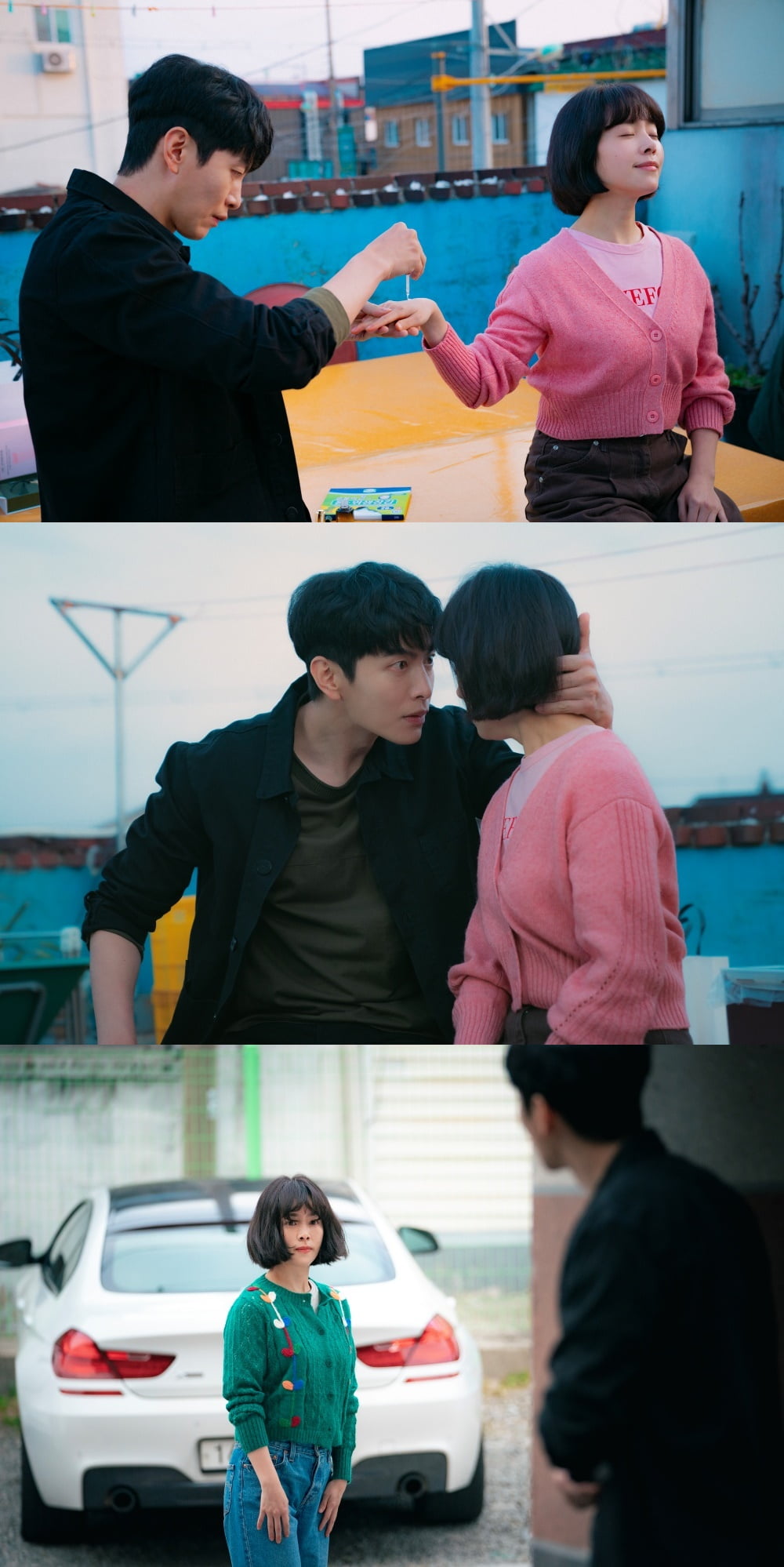 Han Ji-min and Lee Min-ki's master-servant relationship is reversed.
On the 20th, ahead of the 4th episode of JTBC's Saturday and Sunday drama, 'Hip-hope' released still cuts containing the changed atmosphere of the psychic Bong Ye-bun (played by Han Ji-min) and the hot-blooded detective Moon Mun-yeol (played by Lee Min-ki).
While Ye-yeol (Ye-boon X Jang-yeol) started an extraordinary collaboration, Mun Mun-yeol's performance-building project to return to Gwangsu University, equipped with a powerful weapon called Bong Ye-bun, is also in full swing. Here, the pink airflow of Bong Ye-bun and Kim Seon-woo (playing Suho), who are together late at night, stimulates curiosity.
In the last broadcast, Bong Ye-bun, who went out alone to save the kidnapped BJ Si-yang (Choi Hee-jin), was caught in a desperate crisis. Moon Mun-yeol, who did not believe in psychic powers, but for some reason was concerned about Bong Ye-bun, ran to Bong Ye-bun instead of arresting him at the drug site, which could increase his performance. Moon Mun-yeol, who came to the mound in a dangerous moment, saved Bong Ye-bun and Shia-yang, and finally came to fully believe in superpowers. He blew the golden opportunity to return to Gwangsu University and ran to Bong Ye-bun. The beginning of the thrilling cooperation between the two gave excitement and pleasure.

The changed situation of Bong Ye-bun and Moon Mun-yeol in the published photos brings laughter. Moon Mun-yeol, who misunderstood Bong Ye-bun and treated him as a person of interest, changed his eyes. Bong Ye-bun's delicate hands that take care of his superpowered hands with utmost sincerity stimulate laughter. Standing in front of Moon Moon-yeol has changed the Bong Ye-bun, which had shrunk infinitely. Bong Ye-bun is lovely as he proudly spreads his shoulders and enjoys the reversal of the relationship. The close eye contact of the preheating combination was also captured. The burning eyes of Moon Mun-yeol, who hugs Bong Ye-bun's head and tries to make eye contact, arouse curiosity. I wonder what will happen between the two of them.
Then, Bong Ye-bun goes somewhere under the close supervision (?) of Moon Mun-yeol. Bong Ye-bun's expression, hesitantly looking at him, makes us guess the Tom and Jerry mode that started again. Together with Moon Mun-yeol's hidden big picture, expectations are high on how the suspicious and extraordinary cooperation between the two people who somehow become heroes and travel around Mujin will unfold.
On the other hand, the late night date between Bong Ye-bun and Kim Seon-woo, a part-timer at a convenience store, also catches the eye. Two people having a deep conversation in a pink atmosphere that is 180 degrees different from when they were with Moon Mun-yeol. The change in their relationship, which has become closer, raises questions.
The production team of 'Hip-wise' said, "Mun Mun-yeol, who learned about Bong Ye-bun's ability, runs Big Picture to return to Gwangsu University, and suspicious cooperation begins." It will unfold," he said.
Reporter Kang Min-kyung, Ten Asia kkk39@tenasia.co.kr