TV
Le Seraphim, 'DAY OFF Season 3' released... Exudes unaffected charm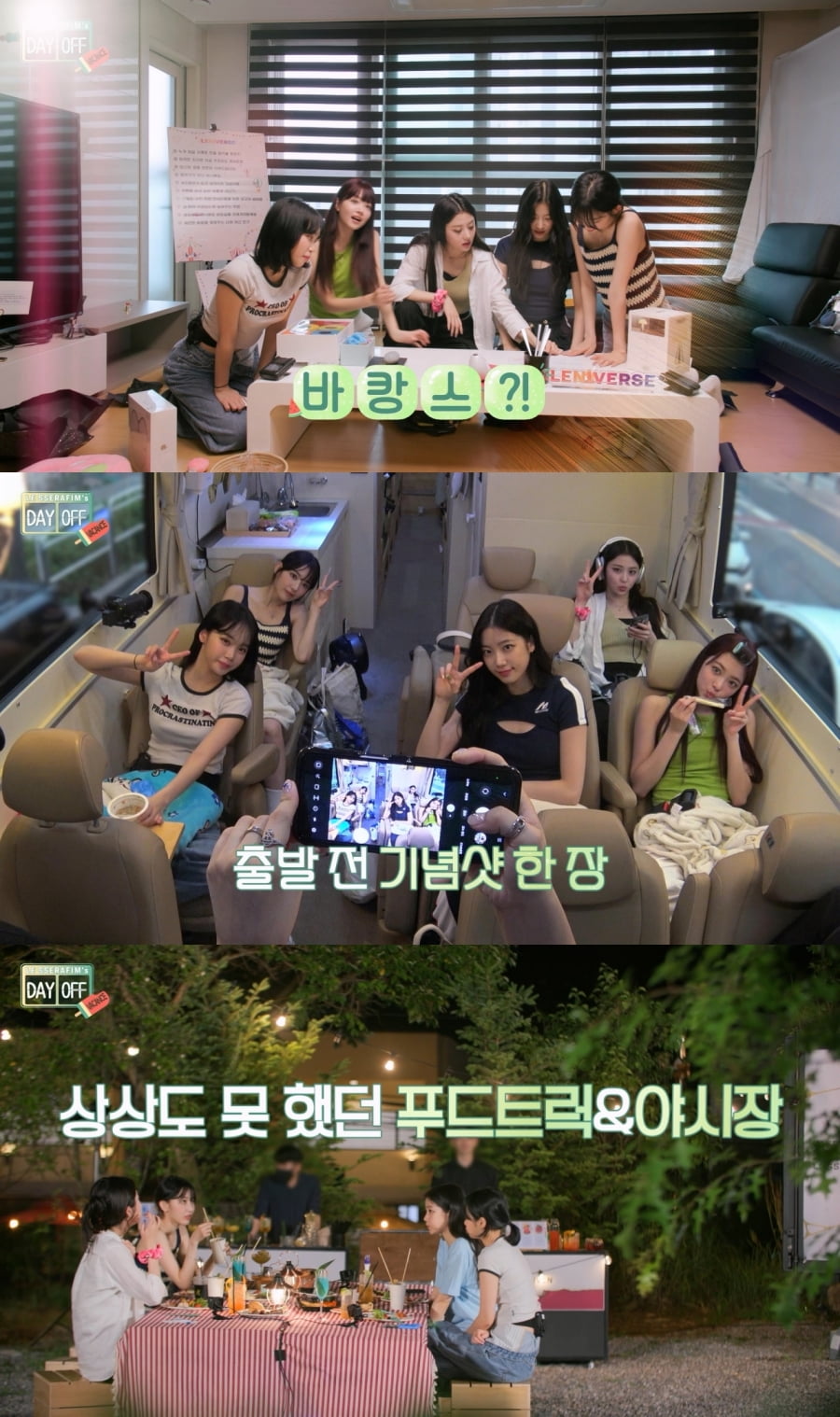 LE SSERAFIM, the 'strongest in its own content', is back with the popular variety show 'DAY OFF'.
Le Seraphim (Kim Chae-won, Sakura, Heo Yun-jin, Kazuha, Hong Eun-chae) posted the first episode of 'LE SSERAFIM's DAY OFF Season3 VACANCE' (hereinafter referred to as 'DAY OFF Season 3') on the team's official YouTube channel at 8 pm on the 16th. 'DAY OFF' is a self-reported reality program that contains the five members' impromptu travel stories after music broadcasting activities are over.
From the first episode of 'DAY OFF Season 3', Le Seraphim's unaffected appearance and the strong relationship between the members shone. On this day's broadcast, a full-fledged trip began when an invitation to 'DAY OFF' appeared in front of the members who were filming their own variety show 'Reniverse'. During the move, Le Seraphim was divided into 'reading group' and 'sleep group', showing a realistic appearance or immersing themselves in song work in their spare time, giving off a different charm from the appearance they showed on stage.
The members enjoyed a fruitful vacation from meals to games in a vacation accommodation equipped with an outdoor pool, jacuzzi, and a huge living room. They spent the first anniversary of their debut, enjoyed the lingering aftertaste of the 1st full-length album, and said, "I don't think there will ever be a good trip like this" and "It seems like we traveled by ourselves," and walked around the dorm together, demonstrating 'Chin Chin Chemie'. showed In particular, at the end of the video, the image of the members enjoying a midsummer night's water play was predicted, raising expectations for the second episode.
Meanwhile, Le Seraphim communicates with fans by presenting various contents of its own even during inactive periods, including 'DAY OFF Season 3', which is released every Wednesday at 8:00 pm. They present a wealth of attractions with videos that capture both quality and quantity, such as their own variety show 'Reniverse', which has gathered topics with a fresh composition, 'Le Seraphim Meeting' where the members' wits shine, and 'FIM-LOG' in the form of a vlog. Captivating fans.
Reporter Yoon Jun-ho, Ten Asia delo410@tenasia.co.kr