TV
'You Quiz' apologizes for using 'rat' picture to annihilate LG Twins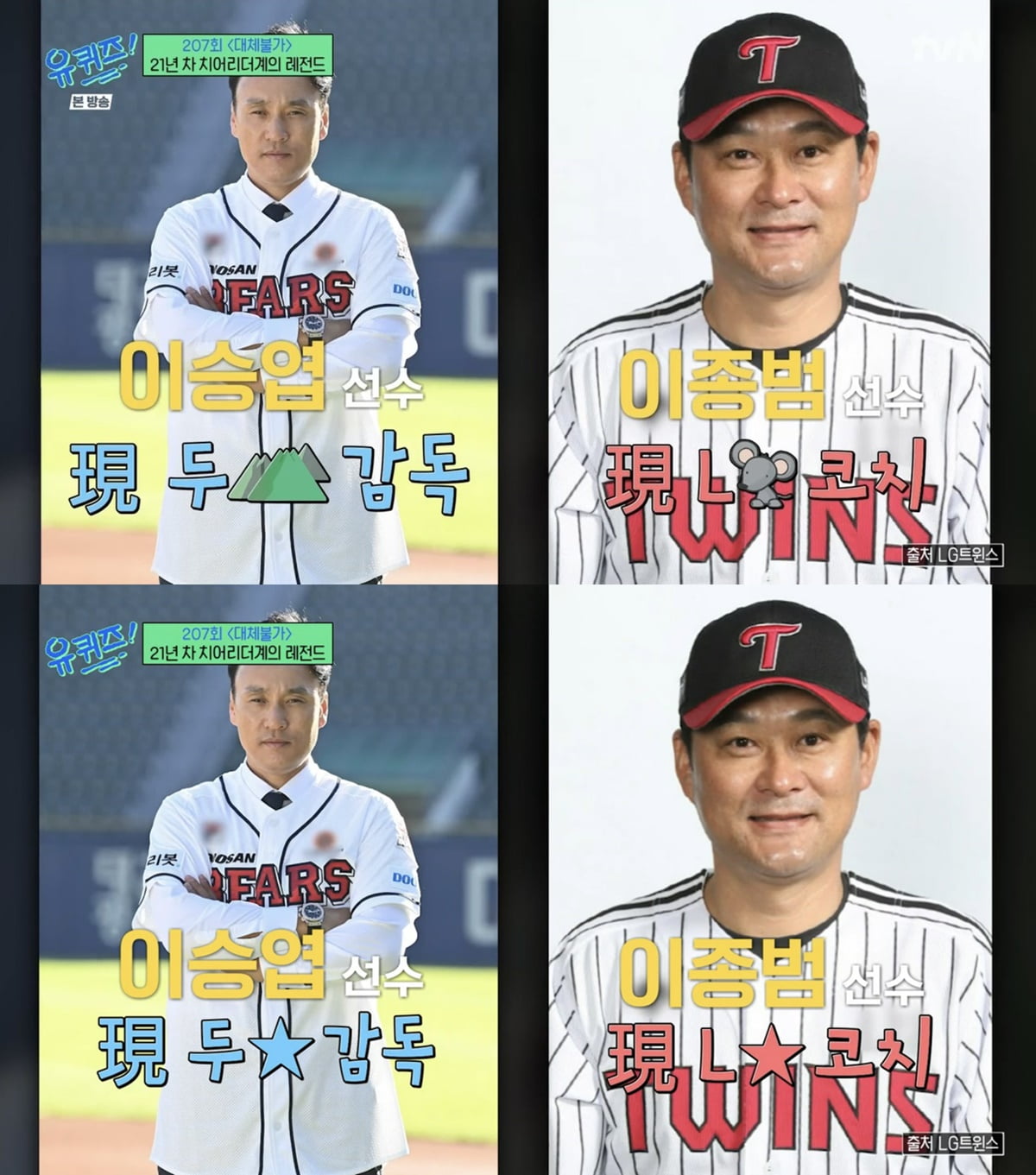 The tvN entertainment program 'You Quiz on the Block' apologized for comments derogatory to the LG Twins, a Korean professional baseball team.
On the 17th, the production team of 'You Quiz on the Block' posted an apology on the official SNS, saying, "In the last 207 episodes of You Quiz, we apologize for hurting fans by using inappropriate illustrations to mark the LG Twins team name subtitles." published.
He added, "The illustration was corrected immediately after the broadcast, and the revised version will be reflected in future replays and clips. In the future, we will pay more attention to production so that this does not happen again."
In the 207th episode of 'You Quiz on the Block', which aired on the 16th, it was featured as an irreplaceable special feature and cheerleader Bae Soo-hyun appeared. Bae Soo-hyun is the longest-serving cheerleader for 21 years as a member of the Incheon SSG Landers.
Yoo Jae-seok asked, "Is Suhyeon the only cheerleader who has been active for 21 years?" Bae Su-hyun replied, "I'm probably the first and oldest in the club." Also, Yoo Jae-seok asked, "Who was the player you worked with when you started cheerleading?" Bae Su-hyeon said, "Lee Seung-yeop and Lee Jong-beom. Coach Won-hyeong Kim, the coach of our team."
During this process, photos of current Doosan Bears coach Lee Seung-yeop and current LG Twins coach Lee Jong-beom appeared on the screen. Doosan's mountain is written as a mountain picture, and LG's G is written as a mouse picture, causing controversy. Rat is an acronym for LG. Not only LG fans, but also among baseball fans pointed out one after another. In the end, the production team of 'You Quiz on the Block' apologized through social media, and the revised version was reflected in the VOD clip.
Reporter Kang Min-kyung, Ten Asia kkk39@tenasia.co.kr