TV
Im Si-wan and Jung Hae-in's 'Learning Travel' premieres on the 23rd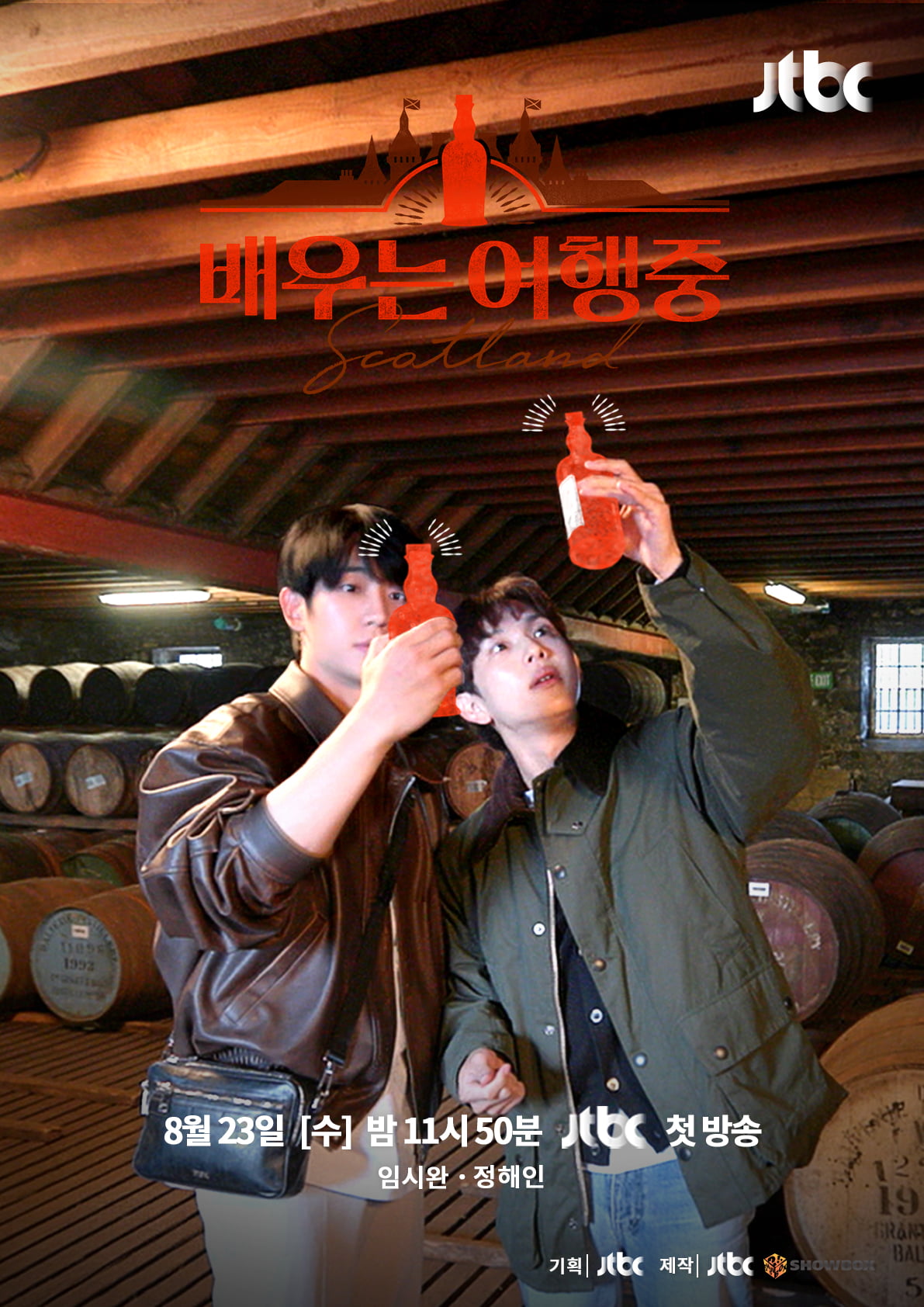 JTBC's new entertainment program 'Learning on a Trip' confirmed its first broadcast on August 23rd.
On the 16th, JTBC reported this news. 'Learning on a Trip' is a travel entertainment program in which actors of the same age, born in 1988, Im Si-wan and Jung Hae-in travel around Scotland with whiskey.
Those who have a pre-meeting before the full-scale trip plan their trip with excitement and reveal their bucket list. Whiskey lover Im Si-wan expresses his excitement by saying, "I dream of taking a Scotch whiskey distillery tour in Scotland, the world's largest producer of whiskey." Not only that, but it is said that he surprised everyone by revealing a special item that would instantly turn a walk around the neighborhood into a trip to whiskey.
Jung Hae-in also reveals the bucket list he has been dreaming of for a long time. Jung Hae-in, who enjoys playing golf, shyly says, "Going to a golf course in Scotland, the birthplace of golf, is 'every golfer's dream'." At the same time, he couldn't hide his excitement, saying, "It would be nice to just visit the golf course without playing golf." Indeed, Jung Hae-in stimulates curiosity about whether he will be able to achieve his long bucket list on this trip.
Reporter Kang Min-kyung, Ten Asia kkk39@tenasia.co.kr