TV
Ji Chang-wook and Wi Ha-joon's 'Worst Evil' to be released on September 27th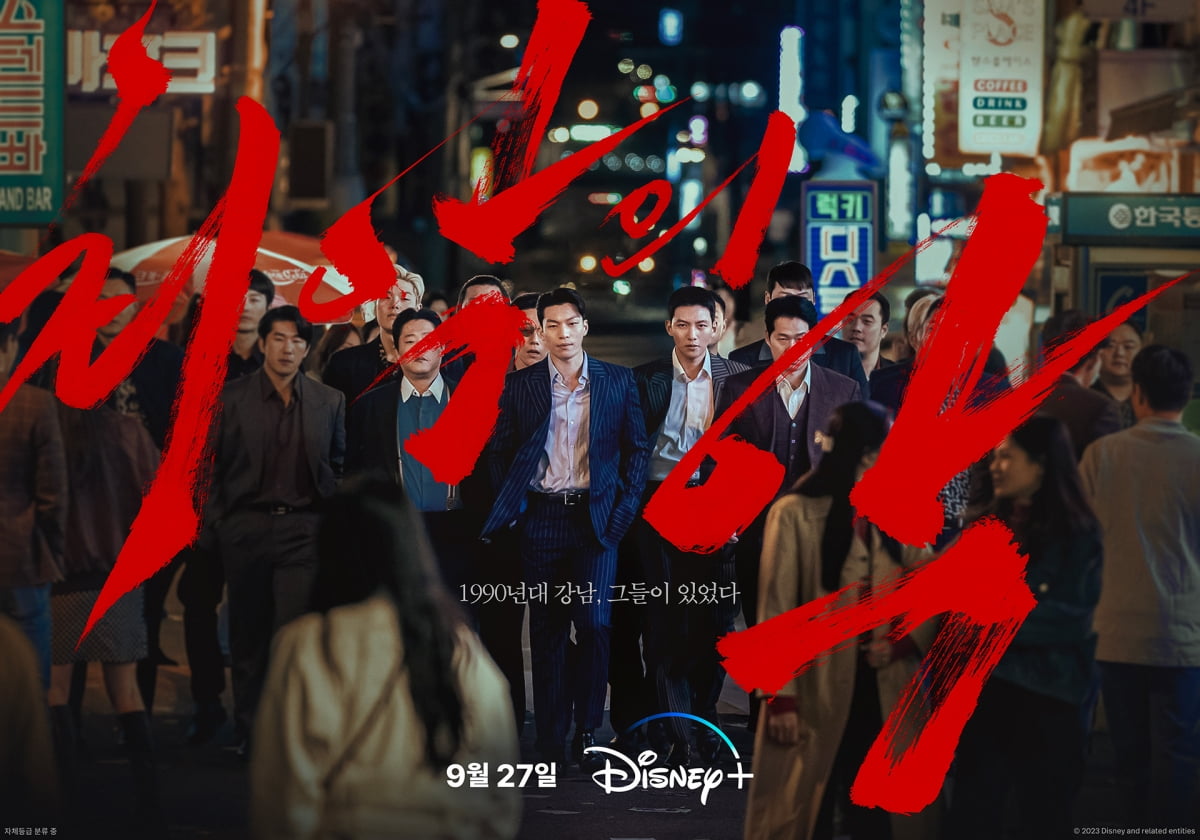 Disney+ original series 'Worst Evil' confirmed to be released on September 27th.
On the 14th, Disney+ reported this news. 'Worst Evil' is a crime action drama depicting the process of police officer Jun-mo (played by Ji Chang-wook) infiltrating the organization in the 1990s in order to wipe out the gangnam alliance, the center of drug trade between Korea, China, and Japan.
Along with this, the teaser poster released contains the unique atmosphere of 'Worst Evil'. In addition to the retro visuals of Gangnam in the 1990s, Ki-cheol (played by Wi Ha-joon), who leads the gangnam alliance at the center of Korea-China-Japan drug trade, and Junmo, who infiltrated for drug investigation, walks confidently through the streets of Gangnam with charismatic expressions. The look leaves a lasting impression.
In particular, the acting transformation of Ji Chang-wook and Wi Ha-jun is considered an indispensable anticipation point of this work. First of all, Ji Chang-wook, who plays the role of police officer Park Joon-mo, who infiltrates the gangnam union to investigate drugs, will show off the most intense performance in his acting career. At the time of the crank-up, he said, "I have no regrets because I did my best to film.
Wi Ha-joon, who plays the role of Jeong Ki-cheol, the boss of the Gangnam Union, announces the birth of a new life character by portraying the multi-layered aspects of the character, from the unstoppable charm that does not hesitate to do anything for success to the loyal appearance of trusting and taking care of his organization members.
'Worst Evil' is the next work of director Han Dong-wook, who debuted with the film 'When a Man is in Love' after working as an assistant director on crime genre films such as 'Unjust Deal', 'War on Crime' and 'New World'. Writer Jang Min-seok, who was in charge of the screenplay for the movie 'Brothers in law', will participate and present another in-depth storytelling.
Reporter Kang Min-kyung, Ten Asia kkk39@tenasia.co.kr