TV
Park Joo-ho, a retired soccer player, lives a self-sufficient life in Ulleungdo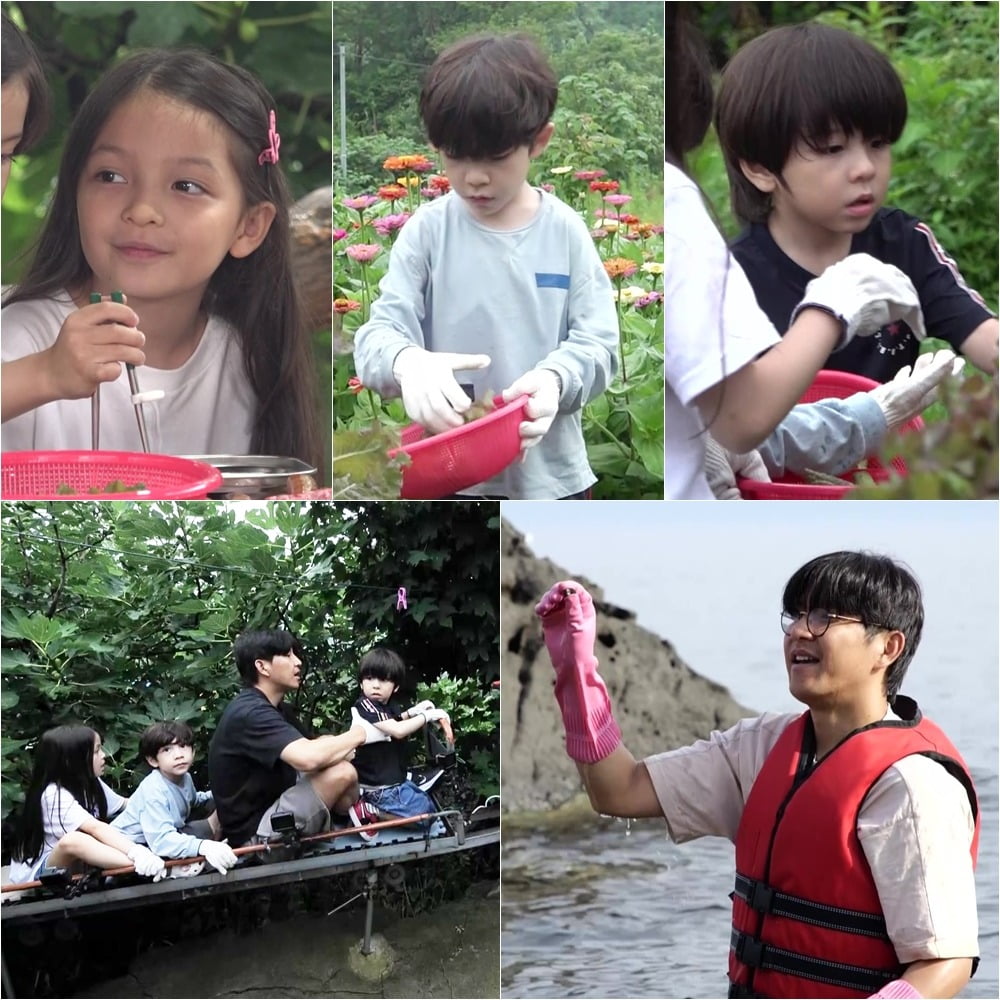 KBS2 'The Return of Superman' Chingeon Napavely starts a self-sufficient life in Ulleungdo and feels the moist rural sensibility properly.
Episode 491 of 'The Return of Superman', which airs at 8:30 pm on the evening of the 15th, will be decorated with 'Your Smile is My Sunshine', with Choikang Changmin and So Yujin working together as narrators. In the last broadcast, Chingeonna Pavli enjoyed the cool scenery and sea swimming in Ulleungdo. In this broadcast, we challenge the self-sufficient life in Ulleungdo.
On this day's broadcast, Park Joo-ho, the father, admires the scenery that can feel the atmosphere of Ulleungdo intact, saying, "Dad, I lived in a place like this." Chingeon Naveli prepares a table with ingredients born and raised in Ulleungdo and enjoys the sensibility of an island that has a charm different from that of the city. In Ulleungdo, fields are formed on the hillside, so it is necessary to use a monorail for farming. In response, Chingeonna Pavli rides on an agricultural monorail and has a special experience that can only be had on Ulleungdo. Jinwoo fully activates his imagination while boarding the monorail, saying, "It's a train that makes a loud noise." Then, Chingeonnabli carefully picks lettuce directly with bracken hands. Naeun, who tasted the lettuce she picked herself and arrowroot, a special product of Ulleungdo, said, "The meat tastes sweet," and she is immersed in the delicacies of the mountains and seas.
Park Joo-ho, the father, presents the king of the end of a self-sufficient life. Park Joo-ho wears shorts and goes out to collect seafood himself from the early morning when Chin-Geon-Nabli is in a deep sleep. Park Joo-ho boasts the confidence of a former national soccer player, saying, "Even if I look clumsy, I do everything." Park Joo-ho strengthens his will and sets out to collect turtle hands. However, it draws a scene like a blockbuster disaster movie alone in the turtle hand that does not come off easily and the waves rushing in, giving laughter. Park Joo-ho said, "I want to give Steamed Navli the real seafood taste of Ulleungdo," and said that he was struggling with the burning passion of Superman's father by diving into the sea enough to get his lower body wet, adding to his curiosity.
Following the unexplored landscape of Ulleungdo, you can check out the main broadcast of 'The Return of Superman' on the 15th.
Reporter Kim Ji-won, Ten Asia bella@tenasia.co.kr