TV
Han Hyo-joo Jo In-seong, a sad love story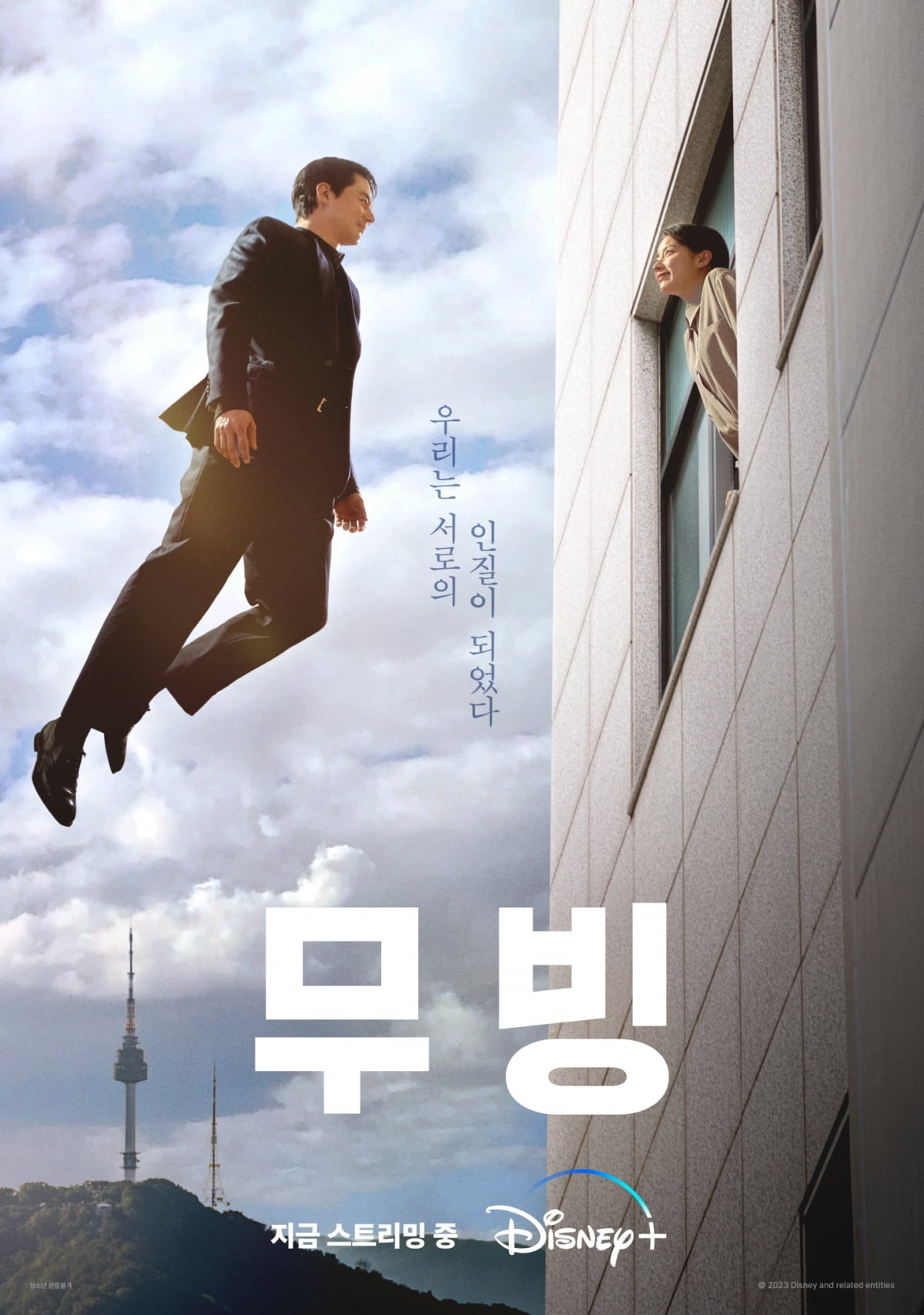 The sad love story of Han Hyo-joo and Jo In-seong is revealed.
On the 14th, Disney+ released a romance poster foreshadowing the sad love story of Han Hyo-joo and Jo In-seong in 'Moving' that will unfold this week. 'Moving' is a human action series depicting the stories of children living in the present while hiding their superpowers and parents living in the past while hiding painful secrets.
Previously, on the 9th, episodes 1 through 7 of 'Moving' were released. Ahead of the release of episodes 8 and 9, in which the past narratives of Mihyeon (Han Hyo-joo) and Du-shik (Jo In-seong) are revealed, a romance poster that evokes a sense of longing just by looking at it draws attention. In the published poster, Doo-sik and Mi-hyeon, who were secret agents of the National Security Agency in the past, are captured, and the appearance of smiling brightly while facing each other gives excitement.
In particular, the appearance of Dusik floating in the sky against the background of Namsan Tower, which has a special meaning to the two, adds to the mystery. However, unlike the two people full of excitement, the meaningful phrase "We became each other's hostages" maximizes the curiosity about what will happen in front of the two in the future.
From the first meeting between Kim Doo-sik, a black agent with the ability to fly, and Mi-hyeon, an elite agent with superhuman five senses, how they will feel love for each other, and what adversity will befall the two of them, who have become special friends by sharing each other's secrets. stimulate curiosity
Reporter Kang Min-kyung, Ten Asia kkk39@tenasia.co.kr