TV
Is Park Narae's stepdad the owner of an Italian winery?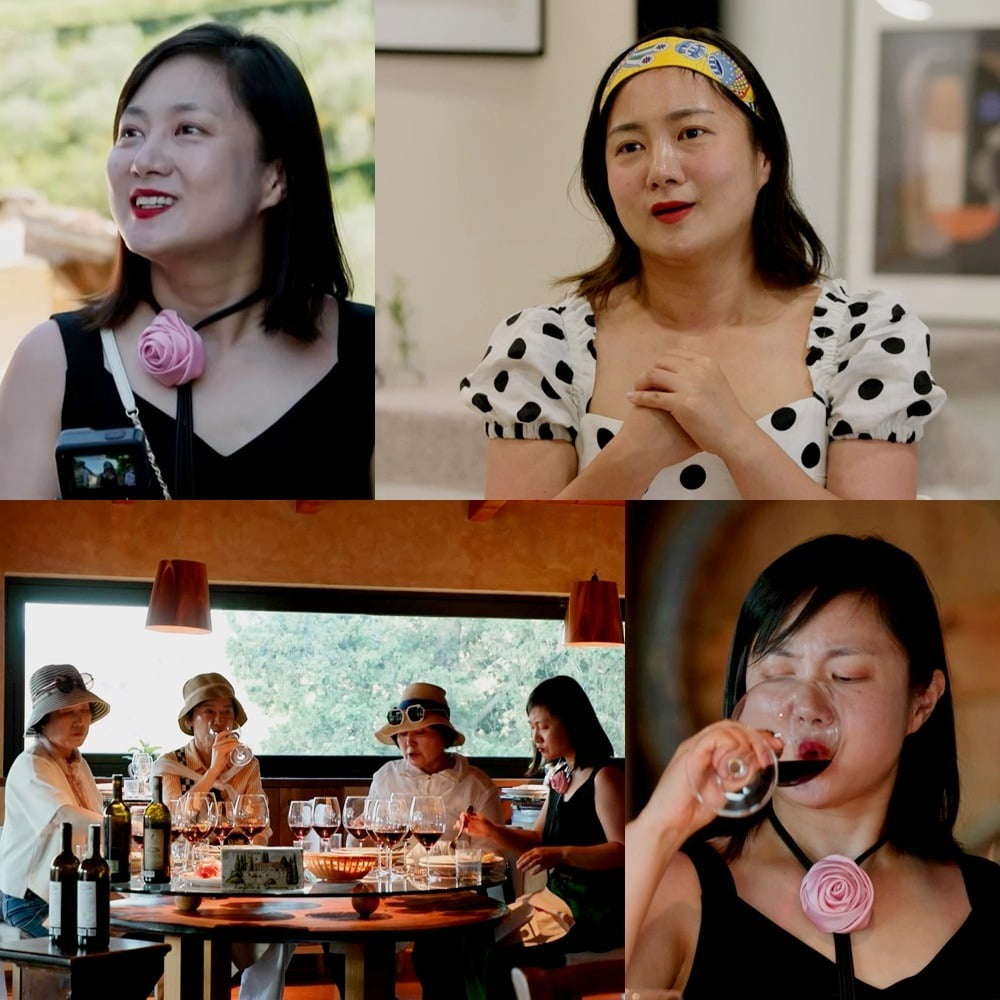 KBS2 'Family World Tour' Park Na-rae strongly recommends her mother Go Myeong-suk's remarriage at dusk.
On the 27th episode of 'Family World Tour' on the 13th, MC Na-rae Park goes on a filial piety trip to Rome, Italy with her mother Myeong-sook Koh, her friend Seon-ja Lee, and Jung-hee Koo.
Park Na-rae highly recommends an Italian man as the twilight remarriage of her mother, Ko Myeong-suk. Park Na-rae said, "It is the place I most wanted to visit in Italy," and goes on a winery tour in Mokpo Mamizu and Tuscany. The winery tour starts with a view of the beautiful scenery famous in Chianti Classico, followed by a visit to the wine aging warehouse and wine tasting.
Park Na-rae recently acquired an intermediate sommelier license, so he enjoys wine pairing with wild boar meat salami, Florentine T-bone steak, and the corners of his mouth go up. Na-rae Park, who was admiring the taste of wine, suddenly recommends an Italian man to her mother, Myeong-suk Ko, saying, "If my mother remarries later, I would like it to be with a man who drinks wine."
In response, Park Na-rae's mother seemed to have waited and actively started looking for Italian single men, saying, "Ask the boss here if there are any men who live as singles around you." When Na-rae Park asked, "Are you okay with a man who works in a vineyard?", he said, "It was my dream to meet a man who works in an orchard."
Park Na-rae, who has even received her mother's ideal type, asks the winery owner, "Is there a single person who lives alone in a vineyard nearby?" Mokpo Mamizu also cheered for their new start. Indeed, it can be confirmed in this broadcast of 'Girlfriend' whether Narae Park will be able to promote her mother's remarriage at dusk by welcoming an Italian vineyard man as her new father.
Episode 27 of 'Family World Tour' will be broadcast on the 13th at 9:25 pm.
Reporter Kim Ji-won, Ten Asia bella@tenasia.co.kr