TV
Sejeong Kim participated in the OST of 'Amazing Rumors 2'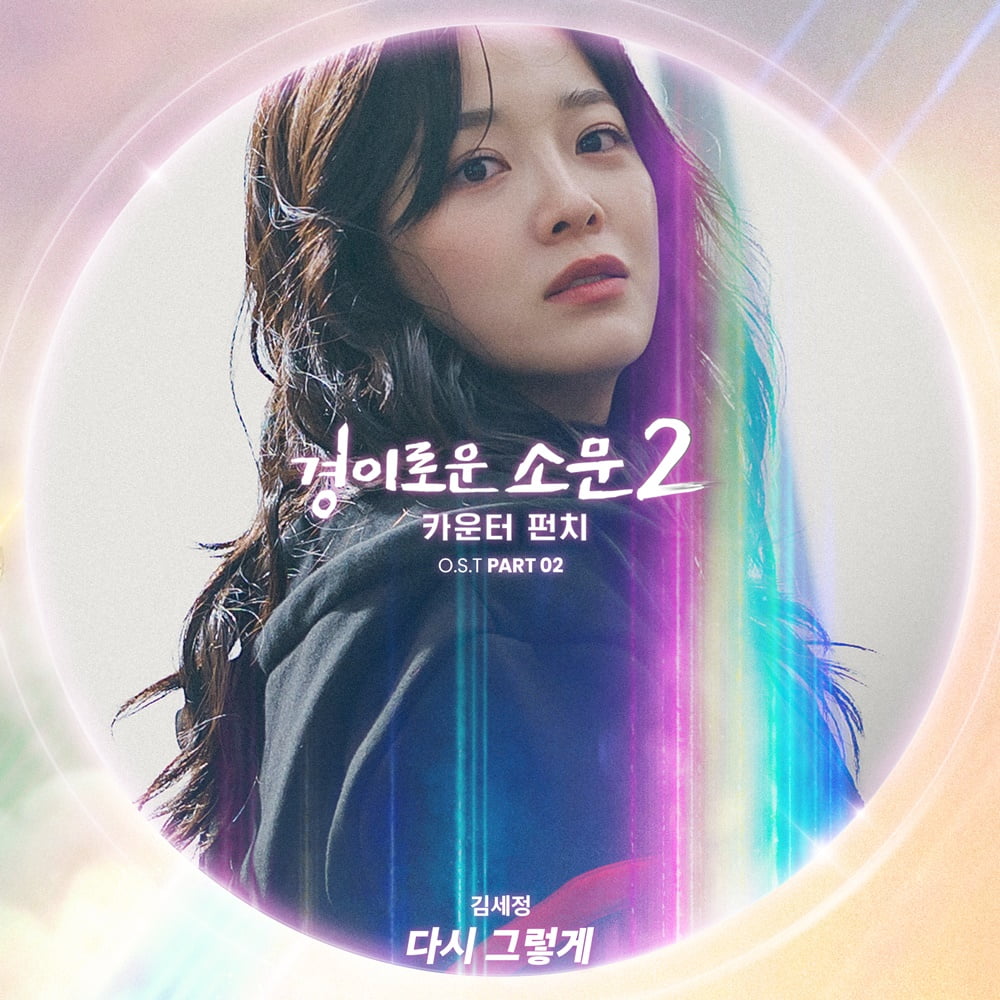 Singer and actress Kim Se-jeong participates in the OST of tvN's Saturday and Sunday drama 'Amazing Rumors 2: Counter Punch'.
On the 13th at 6pm, the second OST of 'Wonderful Rumor 2: Counter Punch', 'Like That Again', will be released through various online music sites.
'Like That Again' is a ballad genre song that expresses the heart of Do Hana (played by Kim Se-jeong), who has a chic but warm heart. A song that makes you feel the inside of Dohana, who lives a life like a hero, but is not used to parting, and experiences greater responsibility and trials.
The lyrics, which are written as if speaking, increase the sense of immersion in Dohana's emotions. In particular, the expression contained in the lyrics is sad, but you can feel Dohana's various emotions trying to take an enterprising attitude.
The calm piano touch of 'Like Again' is depressing, but it makes Kim Se-jeong's clear vocals stand out, and Kim Se-jeong's appealing voice, which gradually thickens, and the texture of the instruments that are getting thicker harmonize well, giving a greater impression.
In the play, Kim Se-jeong plays the role of Do Hana, who is clumsy in expressing emotions and is chic.
Also, at the recording site of 'Like That Again', Sejeong Kim unraveled the story of Dohana more realistically and dramatically with her amazing singing ability and sincere attitude, and it is said that she aroused the admiration of the staff at the scene with her emotional expression.
Reporter Kang Min-kyung, Ten Asia kkk39@tenasia.co.kr