TV
Young Tak "100 times the monthly rent copyright"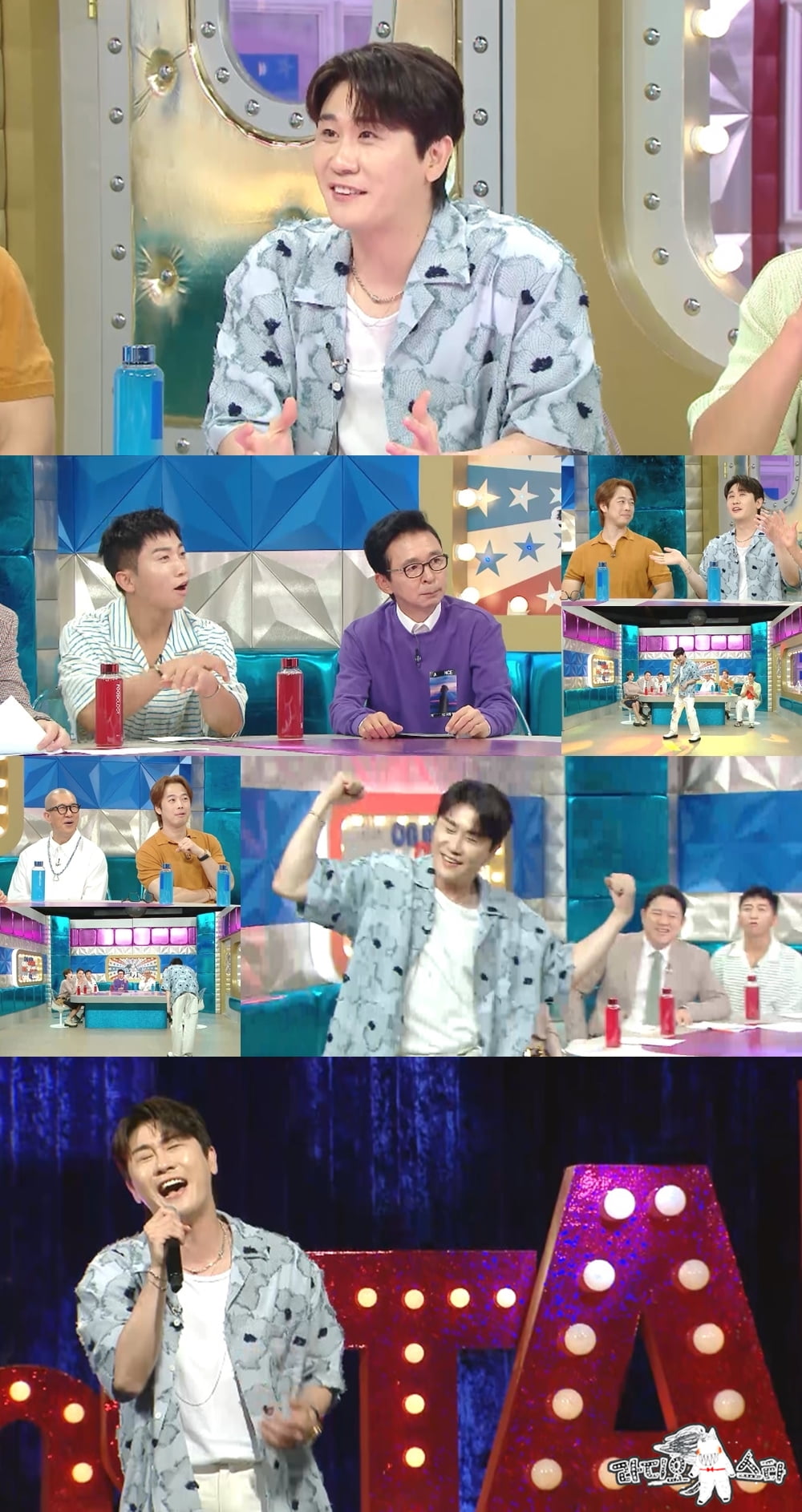 Singer Young Tak reveals the story of copyright income and BTS-like popularity in Thailand.
MBC's 'Radio Star', which airs on the 9th, features a special feature of 'Heart Attack! On this day, comedian Jang Do-yeon joins as a special MC.
Young Tak has returned from a tour of Southeast Asia. Young Tak recently released his 2nd regular album 'FORM' and is active with the title song 'Form Crazy'. He introduces the meaning of the new song 'Form Crazy' and immediately reveals the choreography he practiced after being stimulated by the dance of Kim Gu-ra's son Gree. The choreography of Young Tak's 'Form Crazy', which is said to be "the work of EXO and THE BOYZ choreographers," adds to expectations.
Young Tak experienced the popularity of K-Trot in Indonesia, the Philippines, and Thailand. He said he got goosebumps when he heard the local fans sang 'Chiniya' in concert in Thailand. Young Tak stimulated curiosity by revealing that the reason why Thai fans learned about 'Chiniya' was related to BTS. He gave the ball to Jin, a member of BTS, and laughed, saying, "I became popular as Jin Jin Jin Man.
Young Tak also revealed the secret to becoming a hit song maker, from 'Why are you out there' to 'I want to go eat abalone'. In particular, after the release of 'Why did you come out from there', the monthly rent of the house they lived in before is 100 times more. Young Tak said that he was trying to find interesting sources and melt them into music, and before the finished product came out, he said, "After monitoring by age, we decide on the title song," drawing admiration. Also, while disclosing the monthly copyright fee, he did not forget to express his gratitude towards the fans who supported him through streaming.
The mega-hit fan service was also released. It is basic for Young-tak to send video letters to fans who show a crush on him first, and he is said to be a weather fairy who even influences the weather. He surprised everyone by revealing, "The music video for 'Form Crazy' was filmed for two days during the rainy season, but it was sunny on the day of filming and it rained when it was over." Then Kim Jae-won, who was next to him, said, "I am the opposite case," and revealed the reason for driving the rain, and laughed with chemistry with Young-tak.
Young-tak will be active as actor Park Young-tak from October. The behind-the-scenes story of joining the drama 'Strong Woman Gangnam-soon' as a detective is revealed. He revealed that he made an effort to be cast in the drama, saying, "My uncle is an incumbent detective."
In addition, Young Tak confessed his difficult family affairs, saying, "I lived as an old man in Gosiwon for quite a long time from the 4th grade of elementary school until I graduated from high school." The twist hidden in his confession surprised everyone. It raises questions about why Young Tak had to live in Gosiwon for so long as a child.
Reporter Kang Min-kyung, Ten Asia kkk39@tenasia.co.kr