TV
"I asked for your understanding before winning" Dex, he was a 'demonic man' who received a kiss on the cheek from Hong Seok-cheon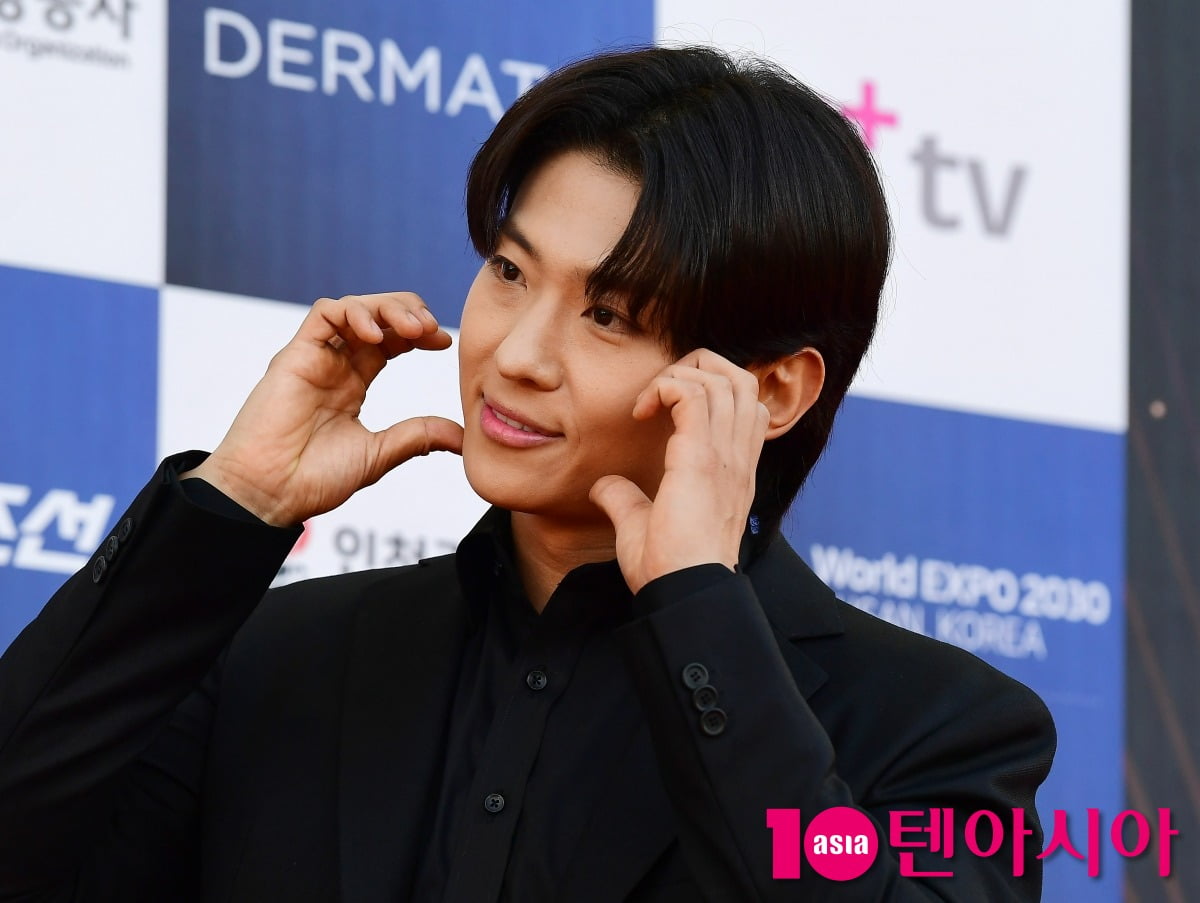 Creator Dex held the male rookie award trophy in the entertainment category at the 2nd Blue Dragon Series Awards. He was a demonic man who received a kiss on the cheek from Hong Seok-cheon.
Dex attended the 2nd Blue Dragon Series Awards held in Paradise City, Incheon on the afternoon of the 19th. The 2nd Blue Dragon Series Awards are from Netflix released from May 1 last year to May 31, 2023, Disney + (Plus), Apple TV + (Plus), Watcha, Wave, Kakao, Coupang Play, Teabing (in alphabetical order) An awards ceremony for works produced and invested by streaming service companies that produce and invest in domestic contents such as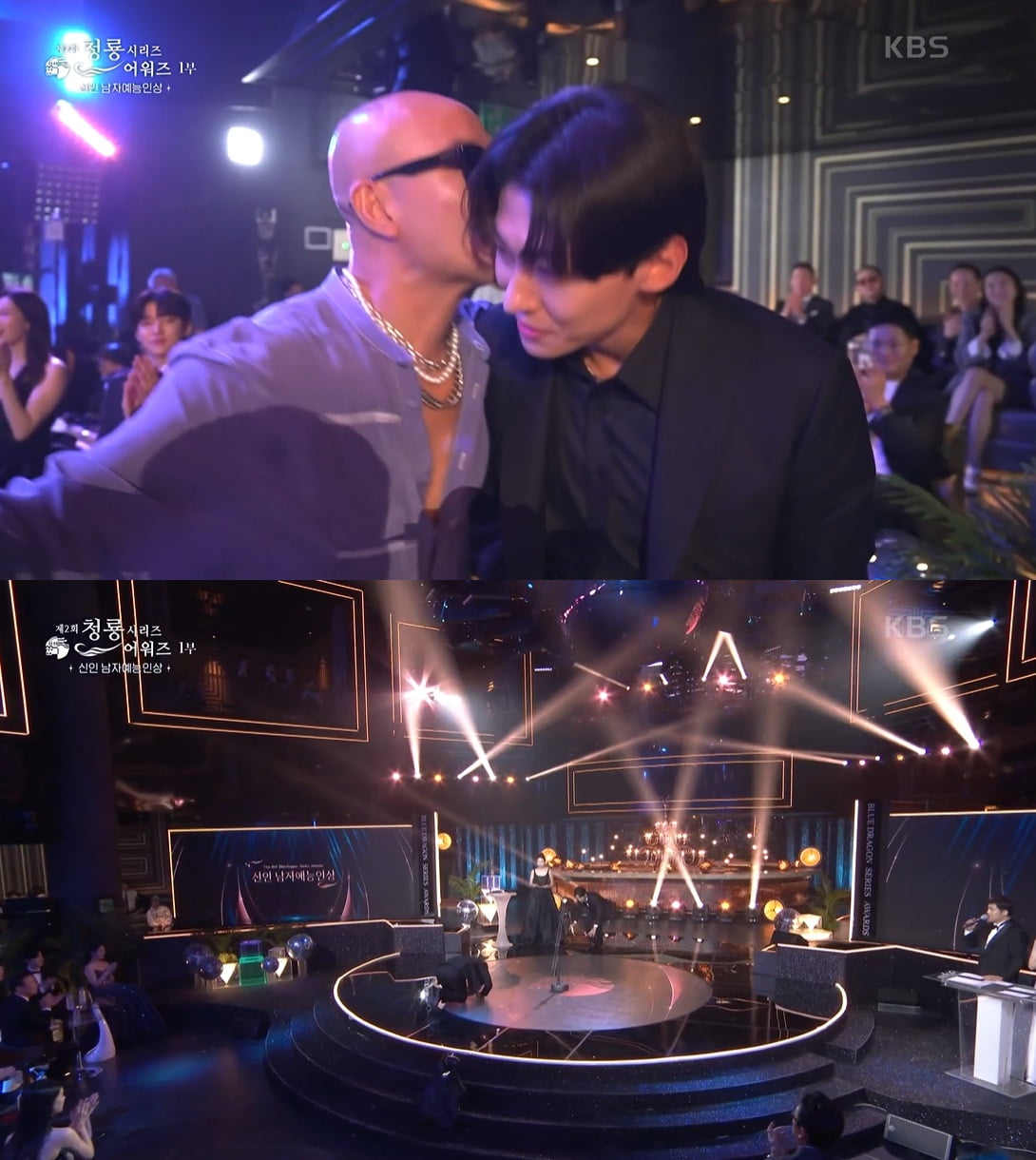 The first order of the ceremony is the rookie award presentation. Dex's name was called first. Dex received a kiss on the cheek from Hong Seok-cheon as soon as his name was called. As soon as he stepped on stage, he bowed deeply to EXO's Chanyeol, who handed over the trophy.
Dex said, "I am grateful that even though I am a non-celebrity, you invited me to the awards ceremony for including me this far." Then, he expressed his gratitude to the production team and cast of 'Game of Blood 2'.
Dex said, "Most of all, parents who have a lot of discomfort because they have a blunt son. I don't tell my family that I'm going to a certain program or a certain place because I'm ashamed and embarrassed. I want to tell you that I love you."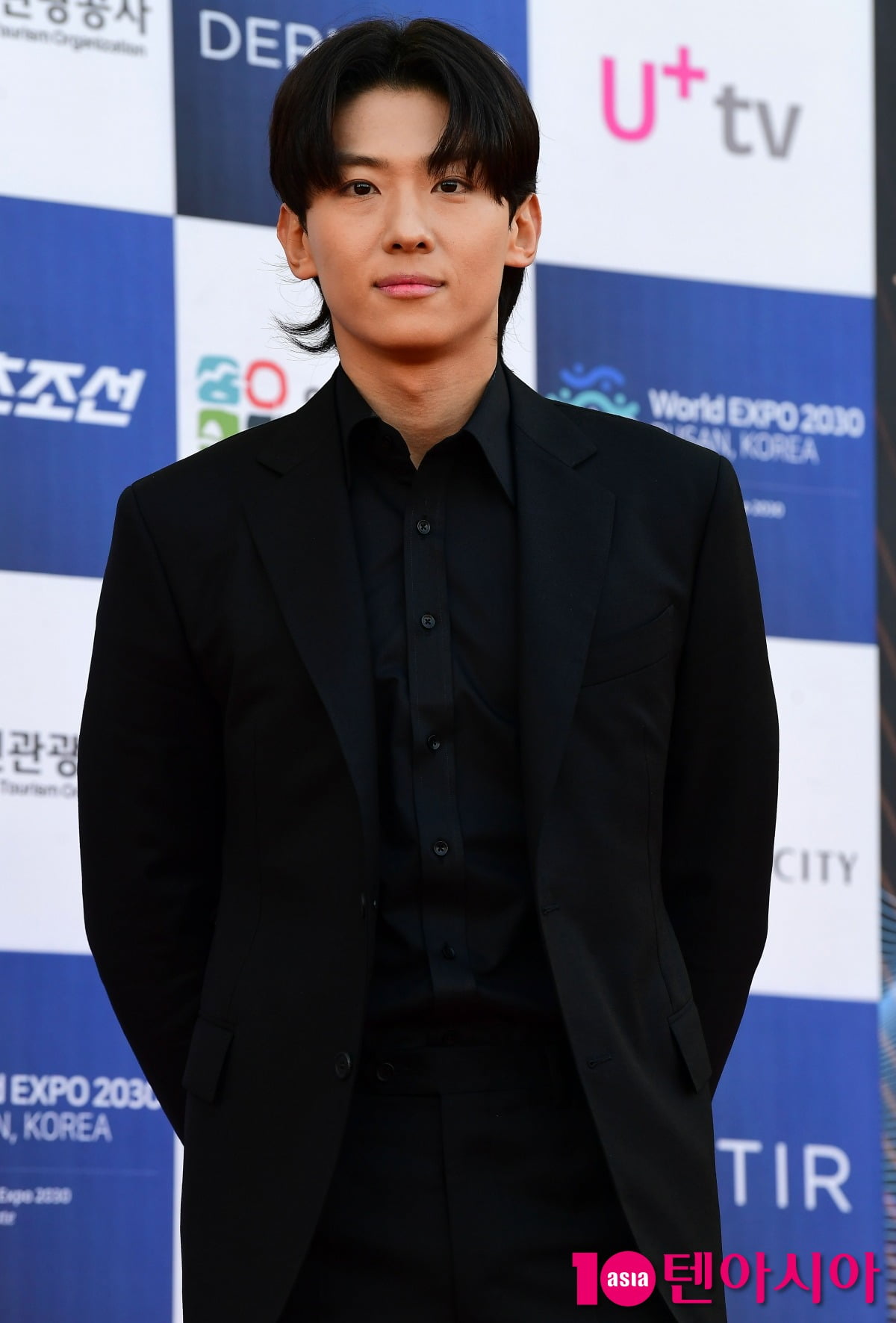 Along with Dex's Rookie of the Year award, Hong Seok-cheon's kiss on the cheek drew attention. In response, Hong Seok-cheon explained about the kiss on the cheek to Dex through SNS. Hong Seok-cheon said, "The congratulatory kiss on the cheek for Dex, who won the Rookie Award, was to ask for understanding before Dex won the award, so please don't misunderstand."
Hong Seok-cheon said, "Since I was nominated for 'Merry Queer', I hope you accept the event with wit. I will try harder next year."
Reporter Kang Min-kyung, Ten Asia kkk39@tenasia.co.kr