TV
Han Ki-bum "Two sons, autism spectrum... Worried about giving up children when living in a rented room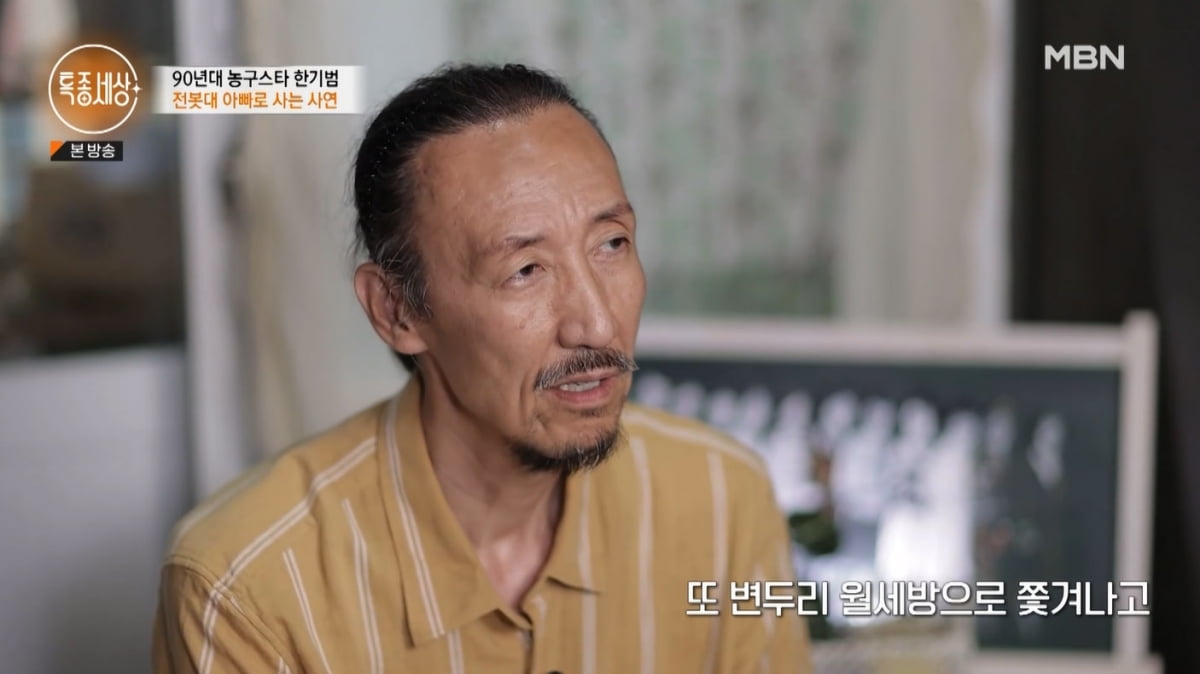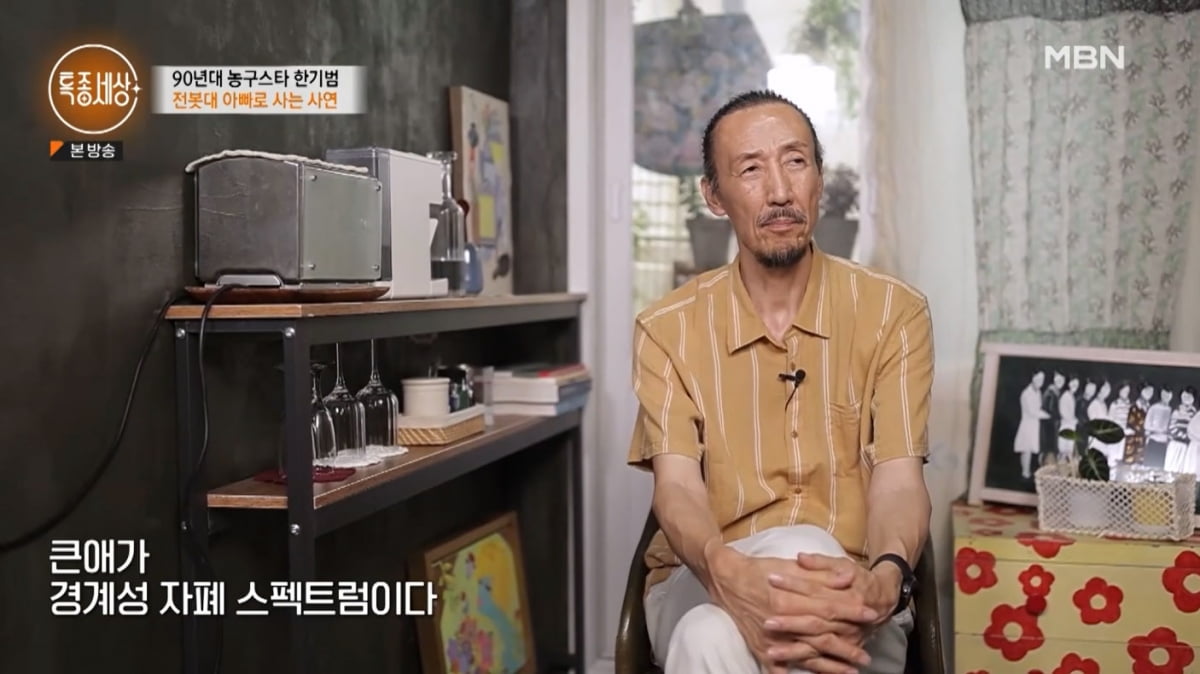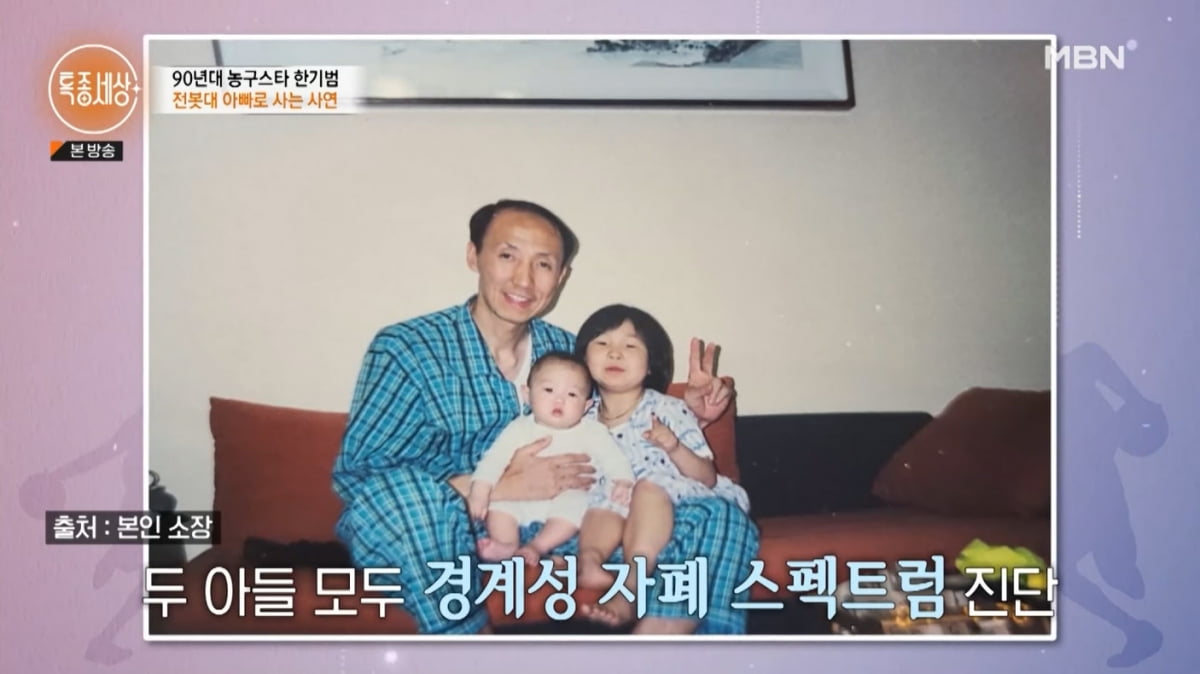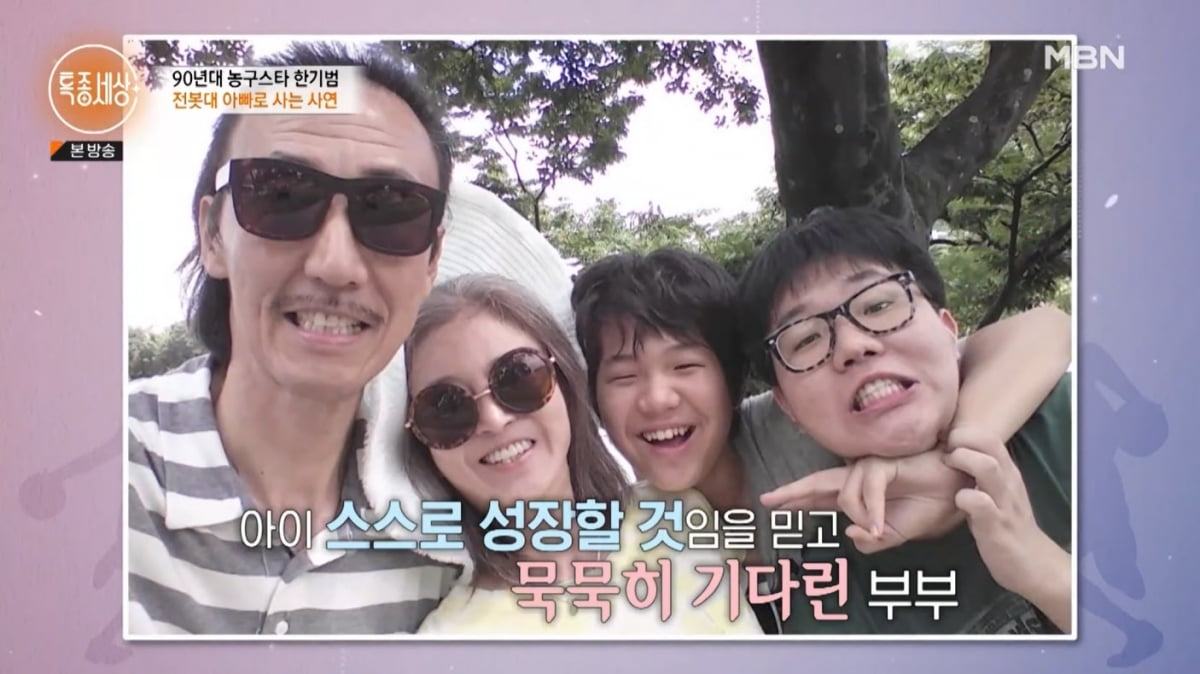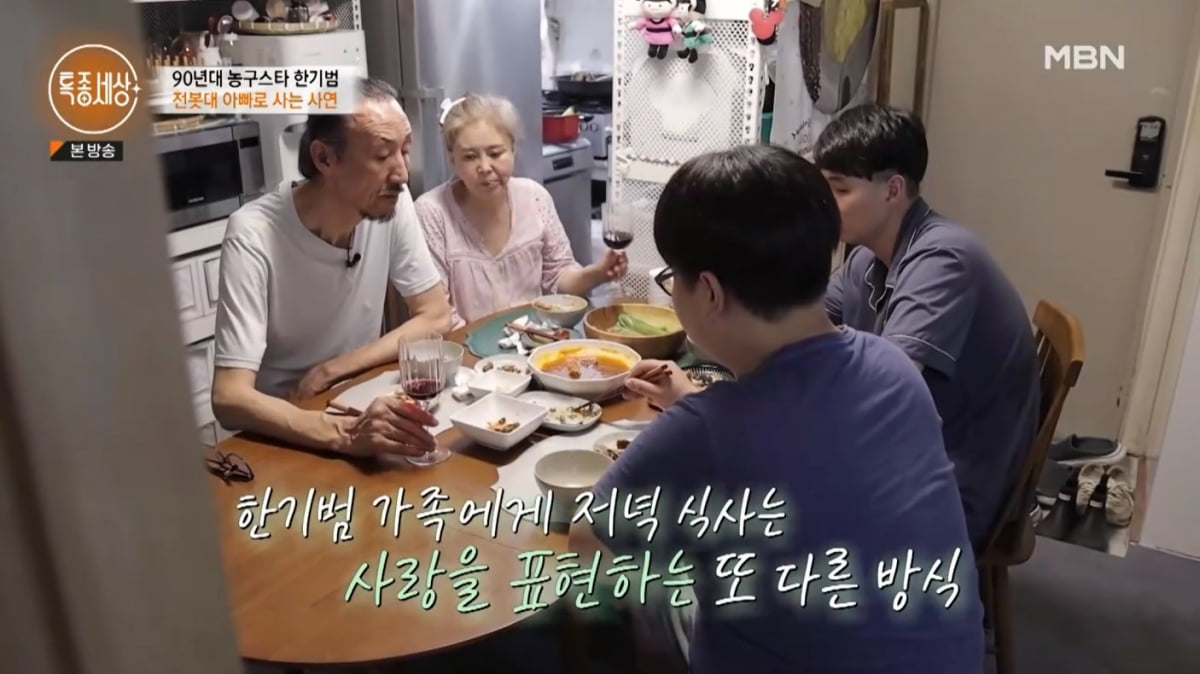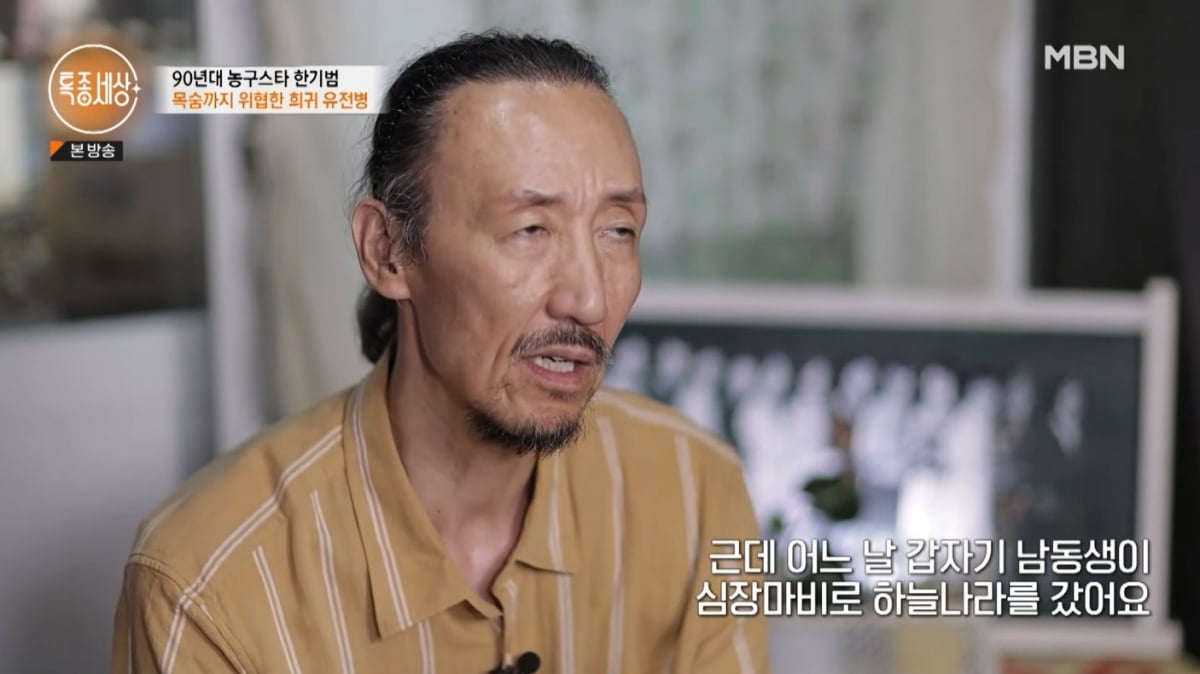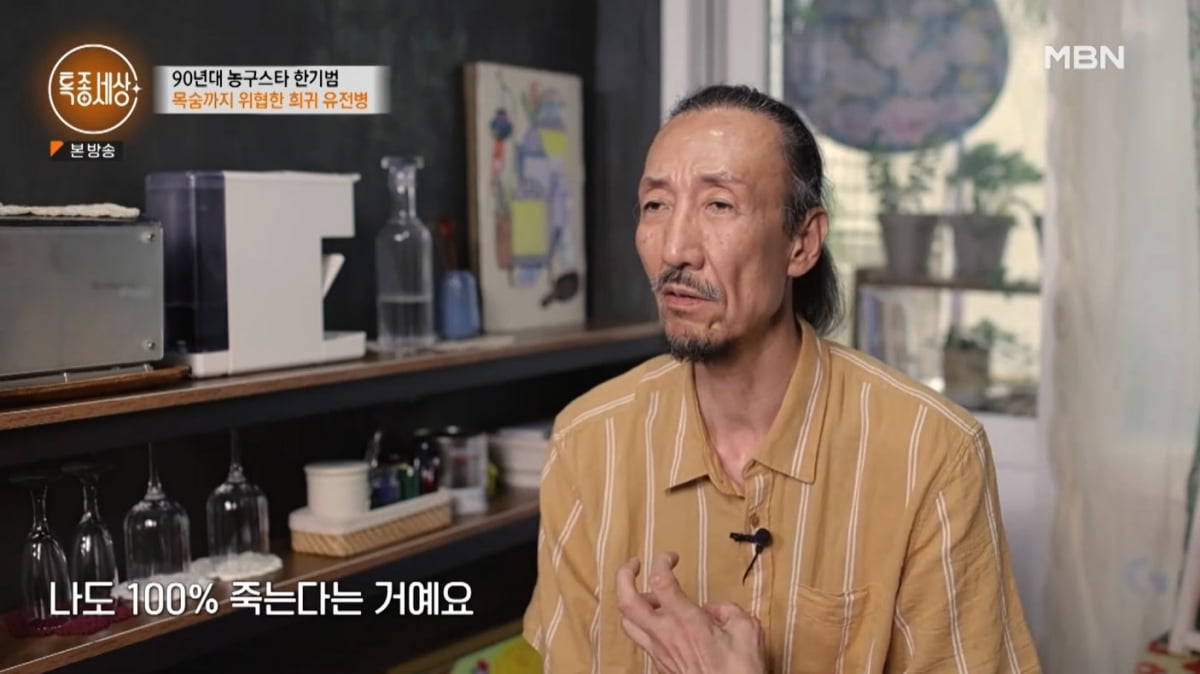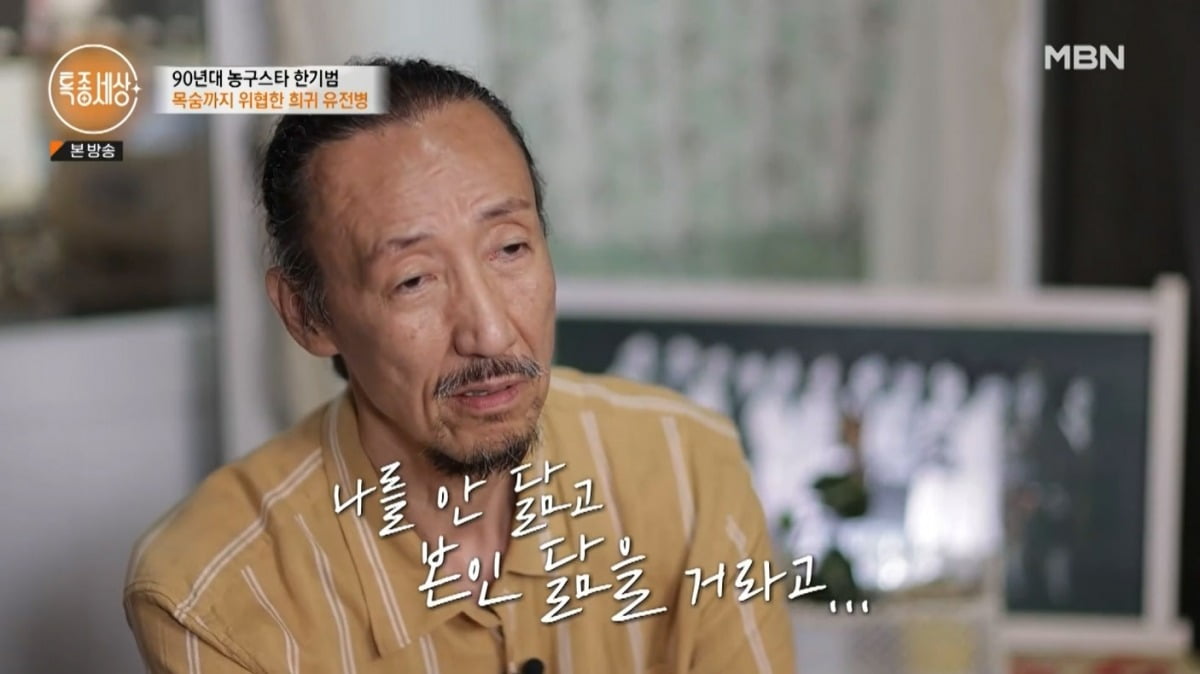 Former basketball player Han Ki-bum revealed that his two sons were diagnosed with borderline autism spectrum disorder.
Han Ki-beom appeared in MBN's 'Special World', which aired on the 20th.
Han Ki-beom revealed that he had recently moved and made his two sons independent. Han Ki-bum, who said that he would live right in front of his son, laughed, saying, "I live in the front house, so it seems like I'm going to be independent."
Han Ki-bum confided about his business failure experience. Han Ki-bum said, "I was in a situation where I couldn't play because I was sick even when I was walking. I retired and started a small sports business. How well the health food sold was over 100 million won at the time. I broadcast twice a week and spent six months We sold it like that. I was wondering why there would be no (profit) like this, but there was a part in the contract that was unfavorable to us. There was no money left." After doing business several times, I made unreasonable investments and lost all the fortune I had accumulated as a player. Han Ki-bum confessed, "I was blown away with a mortgage for an apartment (30 pyeong) in Gangnam and kicked out to a rented room in the outskirts. My house and car were gone. When my wife was kicked out of an apartment auction, she lived and died and hung by the window. My oldest son saw it and must have been shocked." .
Han Ki-beom said that his two sons have borderline Jaffe spectrum. Han Ki-bum said, "My wife said one day that my older child has a borderline autism spectrum." It seemed like he went and got tested." After both of their sons were diagnosed with the borderline autism spectrum, Han Ki-beom and his wife said that their worries and responsibilities as parents deepened. Han Ki-beom's wife said, "It's not serious, but they say it can get serious. Once it went bankrupt, the environment of the house changed and the child came with a tick-like dog. Life was very difficult," but "I think I endured it well." The two sons have become full-fledged adults and are doing their part. The eldest son said, "At the time, the house was in a bad situation, but my father bought me something that I asked him to buy regardless of birthday, Christmas, or Children's Day. Looking back now, he must have thought a lot to do what I asked him to do. I wonder if I was immature or selfish when I was young." I felt sorry for my parents.
Han Ki-beom, suffering from the genetic disease Marfan syndrome, underwent two surgeries. Han Ki-bum said, "My father passed away a year after heart surgery. All of my family members were tested and they said that he was fine when he was young. One day, my younger brother suffered a heart attack and went to heaven. .They said it was a disease in which the aorta burst and went to heaven. I thought the same would happen to me. I couldn't cry in front of my wife, so I went to the bathroom and cried out loud."
Han Ki-beom resented his father a lot for the fact that he inherited a fatal disease with an incidence rate of over 50%. Han Ki-bum said, "It was when I had heart surgery when I was pregnant (second) just five years later. It was all a bad situation. I had no house or car, and I was living in a rented room in a remote mountain village. It was so bad that I gave up on my child to the point of desperation." How is it?' Han Ki-beom said that he was afraid of becoming a parent because he would pass on the genetic disease. Han Ki-bum confessed, "I took my children (to the hospital) as an adult and they said it was okay. That's when I felt relieved. Things like borderline autism didn't catch my eye. Life was more important."
Reporter Kim Ji-won, Ten Asia bella@tenasia.co.kr