TV
Rivals with Park Jung-min and Kwak Tube? "I can't lose, I failed to advance to Hollywood"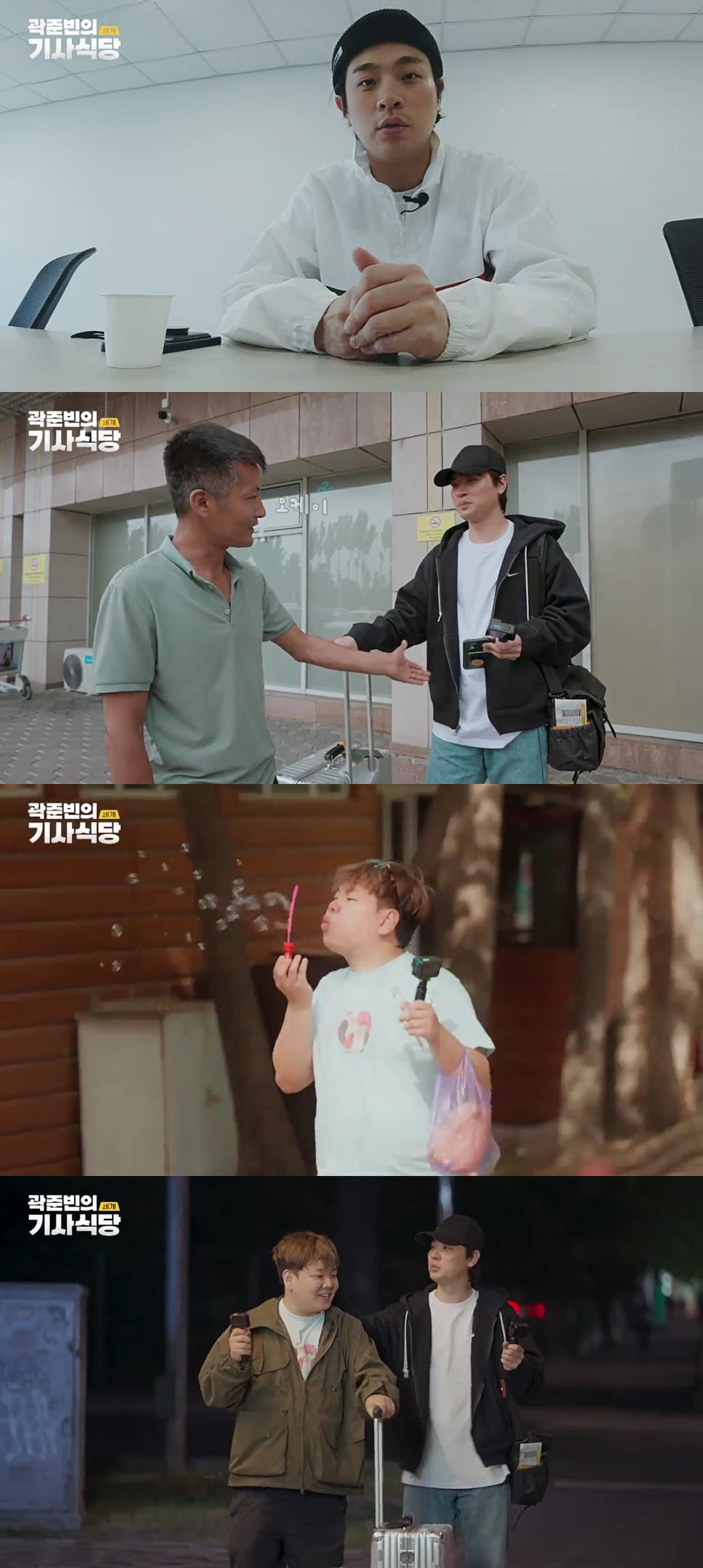 Travel creator Kwak Jun-bin and actor Park Jung-min will come together as Central Asian Kyrgyzstan travel mates.
In the EBS 'Kwak Jun-bin's World Restaurant', which will be broadcast on the 23rd, Kwak Jun-bin plans to make special memories with locals in Kyrgyzstan, Central Asia, the 'hometown of the heart'. Here, luxury actor Park Jung-min joined as a new travel mate, predicting a sweet and bloody chemistry.
At a pre-meeting a week before the start of the trip, Park Jung-min expresses his excitement by saying, "I want to try a real trip." Regarding Kwak Jun-bin, who will go on a trip together, he said, "I saw him active on the Calm Man channel, and I can't lose either," burning a rivalry. Indeed, Park Jung-min is curious about whether he will be able to outperform travel creator Kwak Jun-bin in Kyrgyzstan, which he is visiting for the first time.
Arriving in Kyrgyzstan, Park Jung-min sets out to find a local taxi driver to meet Kwak Jun-bin. Park Jung-min, who faced the Russian language barrier from the first day, said, "It was a mistake to enter Hollywood (?)," but boldly challenges taxi fare bargaining while regretting it.
To make matters worse, the taxi he managed to catch is in poor condition, which increases Park Jung-min's anxiety. Park Jung-min, confused by the broken windows and the huge fumes, is restless, saying, "Is this okay?" Kwak Jun-bin, who arrived in Kyrgyzstan first and took another taxi, was also embarrassed by the broken seat belt, and attention is focused on whether the trip of the two men, who are precarious from the beginning, can go smoothly.
Kwak Jun-bin adds to the fun of travel with a corner called meeting with Koreans living in Kyrgyzstan. Entering into a mission to 'find hidden Goryeoin' in the largest market in Central Asia where there are many Goryeoin. I am looking forward to a trip to Central Asia to build another relationship with Kwak Jun-bin, who is the first Goryeoin he encountered among countless people.
Reporter Kang Min-kyung, Ten Asia kkk39@tenasia.co.kr