TV
Lee El, who was kidnapped by Lee Gyu-han, took on the role of Park Hyo-joo's two daughters who died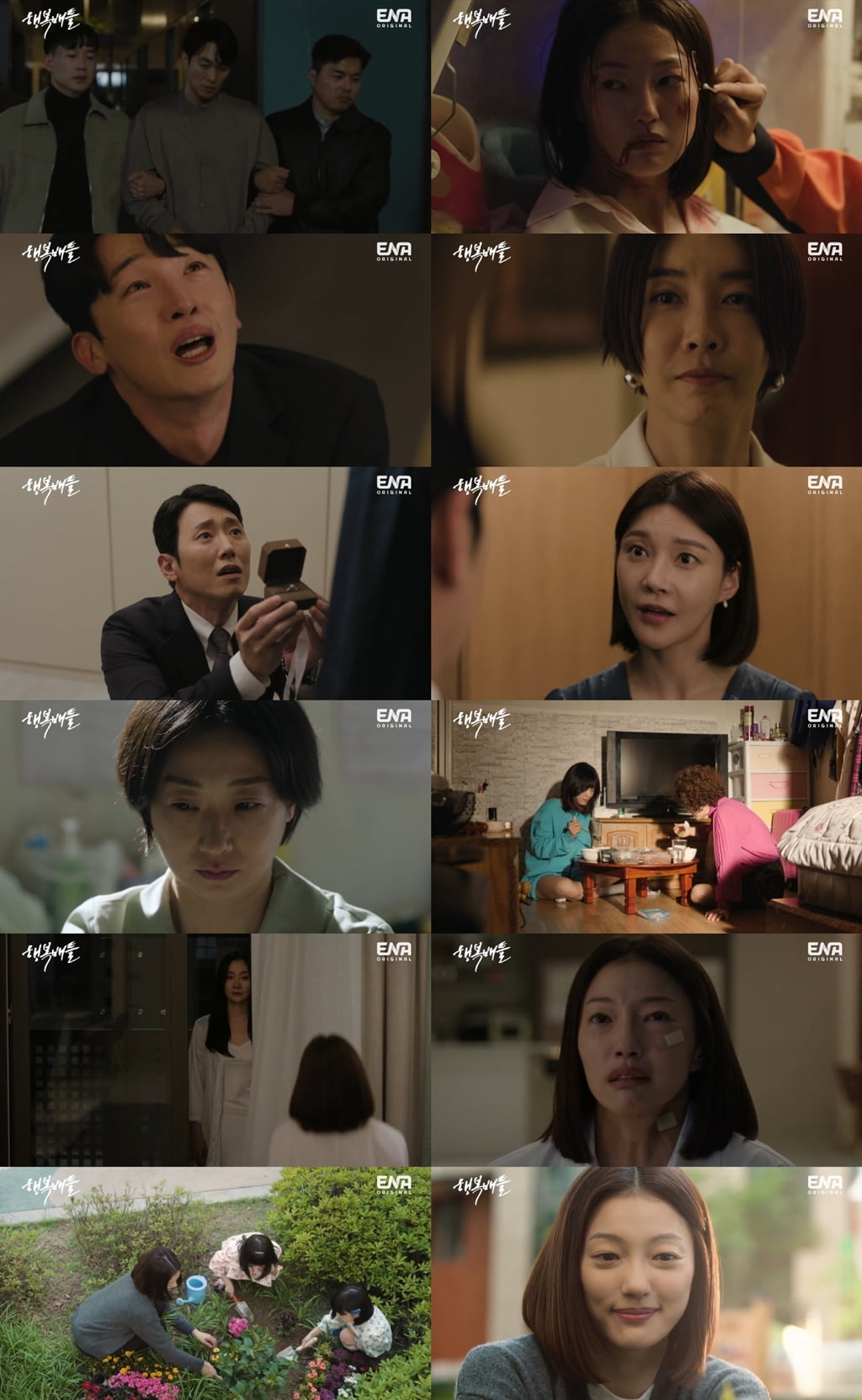 'Battle of Happiness' ended by throwing the meaning of real happiness into the small screen.
The ENA Wednesday-Thursday drama 'Happy Battle', which aired on the 20th, ended with 16 episodes. All the truths related to Oh Yu-jin's (Park Hyo-joo) death were revealed, and Jang Mi-ho (EL) decided to become a real family with Ji-yul (Noh Ha-yeon) and Ha-yul (Heo Yul), and the ending of true reconciliation with Oh Yu-jin was tight. A closed happy ending was completed. The audience rating of the final episode recorded 3.342% (Nielsen Korea, based on the metropolitan area), reaping the beauty of the end by renewing its own highest viewership rating.
Kang Do-jun (played by Lee Kyu-han), who kidnapped Jang Mi-ho, tried to die with Jang Mi-ho when things didn't work out as he had planned. At the moment of desperation, Song Jung-ah (played by Jin Seo-yeon), Kim Na-young (played by Cha Ye-ryun), and Lee Jin-seop (played by Son Woo-hyun) found them, and Kang Do-joon, who was desperate to "save him," was arrested by the police. Numerous evidences, such as Oh Yoo-jin's murder contract recording file and the testimony of Hwang Ji-ye (played by Woo Jeong-won), a witness, supported his murder charge.
The intense 'happiness battle' ended, and the mothers went back to their daily lives. Song Jeong-ah (played by Jin Seo-yeon) struggled to build a company by selling a high-prestige apartment. And accepting the sincere apology of Soo-bin (Lee Je-yeon), who once had a crush on Oh Yu-jin, decided to protect the family as well.
Kim Na-young is completely independent from her husband Lee Tae-ho (played by Kim Young-hoon). Kim Na-young, who grew up in a family of golden spoons and only knew how to rely on her father and husband, gave viewers vicarious satisfaction by getting a job at Song Jung-ah's company and succeeding in becoming self-reliant. Hwang Ji-ye, who witnessed the scene of Oh Yu-jin's murder but tolerated it and even staged a large-scale real estate fraud, paid for her crimes in prison. It was Hwang Ji-ye who realized that daughter So-won's existence itself was true happiness only after 'Happiness Battle' was over.
Jang Mi-ho focused on work and tried to forget about the past. In the meantime, Jang Mi-ho saw Oh Yu-jin's accusation, which was full of curses toward her. However, at the end of the accusation was Oh Yu-jin's sincerity, who considered Jang Mi-ho as her only family. In the end, Jang Mi-ho decides to take on Ji-yul and Ha-yul sisters for Oh Yu-jin. The two, who had been at odds with each other for 18 years because of misunderstandings, became a true family.
Reporter Kang Min-kyung, Ten Asia kkk39@tenasia.co.kr