TV
"This is my first experience" Jo Se-ho bursts into tears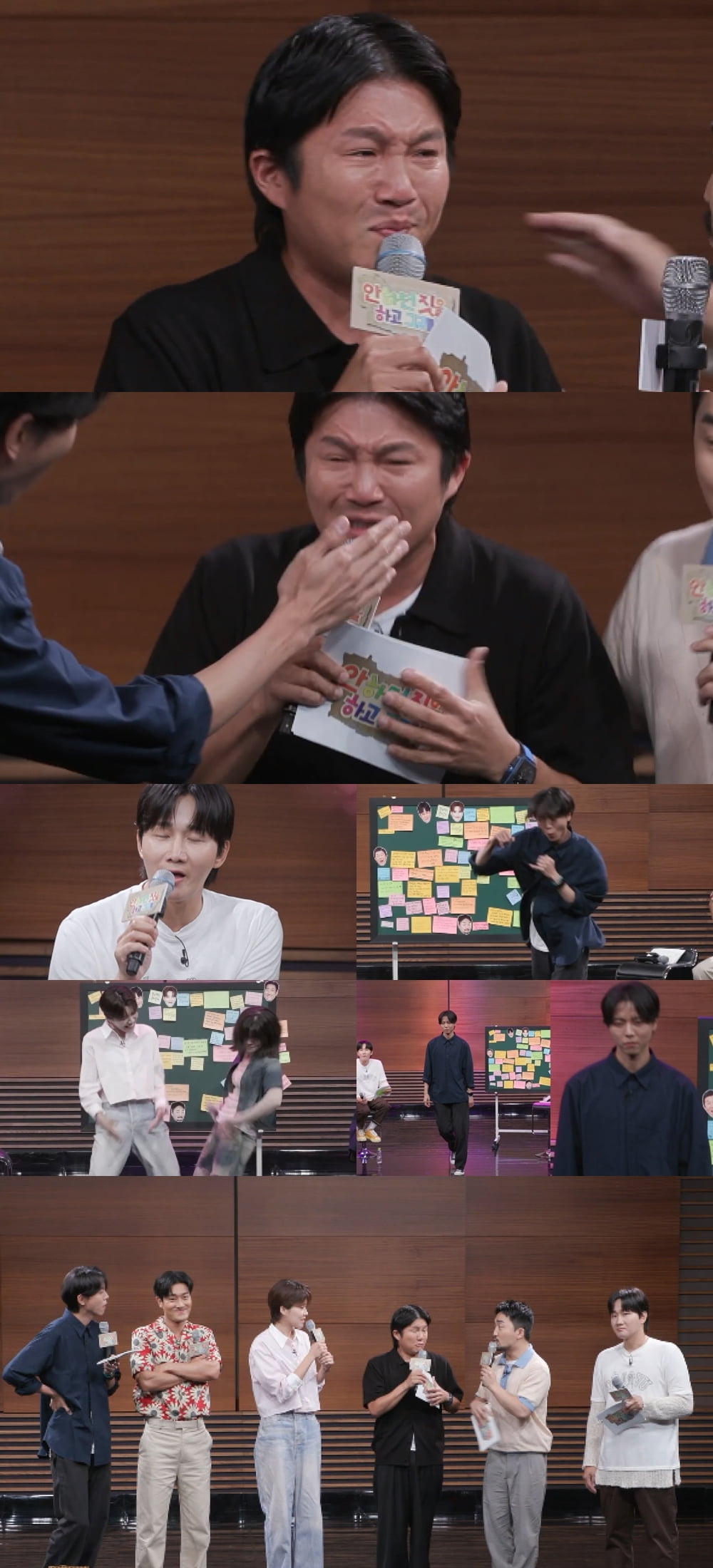 Jo Se-ho shed tears, saying, "This is the first time I've experienced this."
On the 7th episode of MBC's 'Do Something I Didn't Do', which aired on the 23rd, the members (Yongjin Lee, Siwon Choi, Seho Jo, Woojae Joo, Byungjae Yoo) held a narcissism fan meeting for comedian Jang Doyeon's 'self-absorption', 'what she didn't do'. do.
Jang Do-yeon and the members carry out the 'doing nothing' mission, "Show off yourself in front of people who love you." Jang Do-yeon, who explodes coolness in front of fans, and the different appearances of the members predict a reversal of laughter.
When Jo Se-ho finds his fans who came to the fan meeting, he cries, saying, "I'm doing it to bring tears to my eyes." From the moment he enters the fan meeting place, he draws attention with his inability to control his emotions. Jo Se-ho's sincerity in thanking his fans evokes warmth. However, the members recommend that Jo Se-ho, who is more immersed in the fan meeting than guest Jang Do-yeon, be self-respecting.
Jang Do-yeon and the members have time to 'ask anything' with the fans one by one. Jang Do-yeon listens to the request for eye contact from a male fan who came with his wife, and reproduces the 'Y dance' with a female fan. Jang Do-yeon asks a fan who left a unique impression in the past, "Have you seen this guy a lot?" It raises questions about what kind of relationship he will have with the female fan.
Lee Yong-jin has a boyfriend, but he doesn't know that he's a fan of Lee Yong-jin, so he's worried about what to say, and for a fan who said he was a fan of virtuoso in his second year of middle school, he offers a special fan service where he even sings without accompaniment on the spot, raising expectations.
Joo Woo-jae gets even more angry at the fan's story, "I was teased (by friends) because of my appearance," and fires a bone fist. In addition, Lee Yong-jin, who was embarrassed by the fan's request but transformed into a model, was said to have exploded cute jealousy, saying "I hate it" when his fans liked Joo Woo-jae's walking.
Reporter Kang Min-kyung, Ten Asia kkk39@tenasia.co.kr