TV
Taecyeon Ok, the affection contained in the creepy confession 'My heart is beating'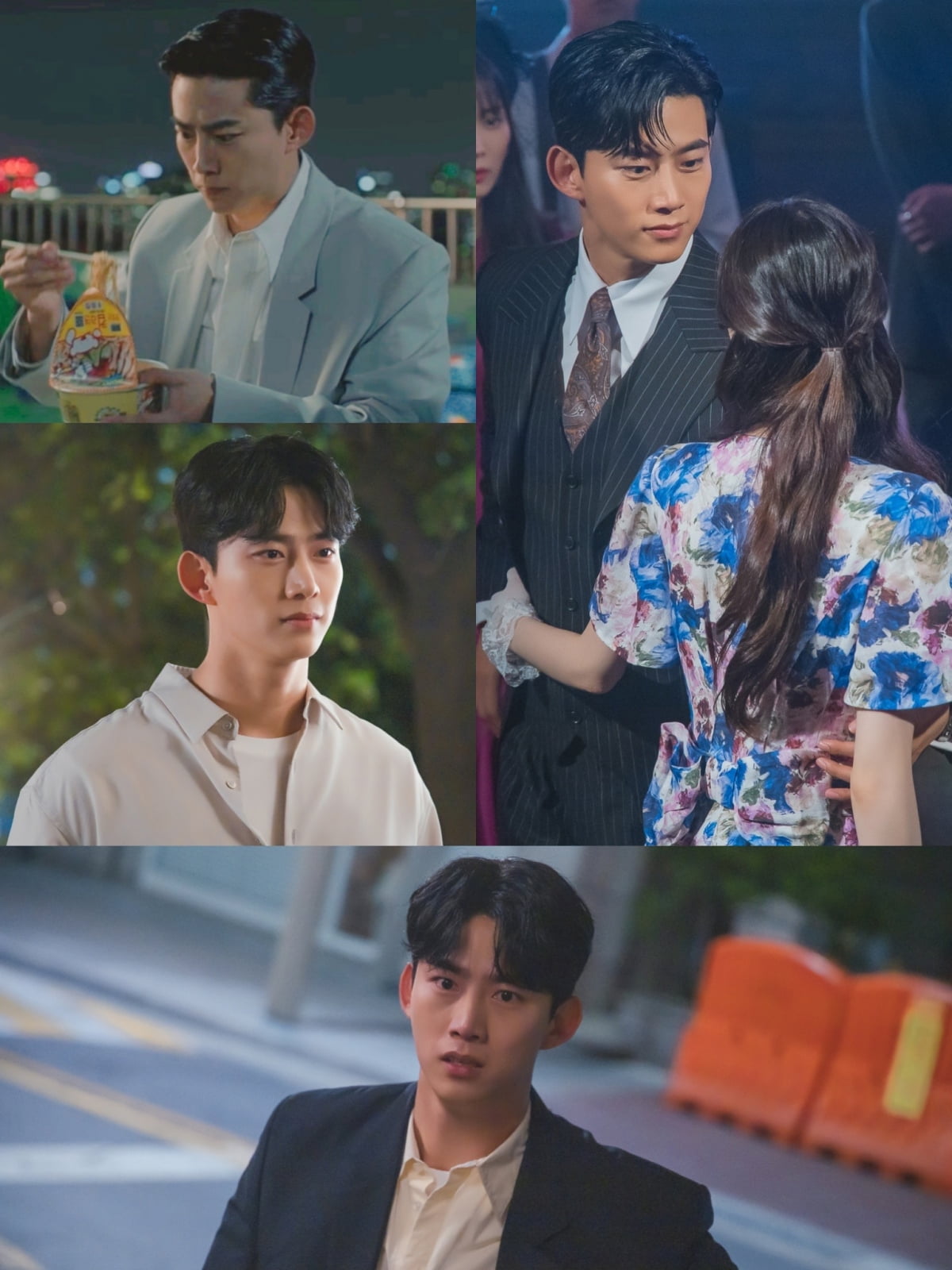 Group 2PM member and actor Ok Taek-yeon is showing a variety of emotional performances with a vampire-like visual as well as a higher synchro rate with the character.
Ok Taecyeon is appearing in the role of Woohyeol in the KBS2 Monday/Tuesday drama 'My Heart is beating'. In the broadcast on the 25th, Ok Taek-yeon's strange reactions while living as a half-vampire without becoming human, and the shocking warning from Yang-nam (played by Kim In-kwon), "If you don't drink the blood of the woman you fell in love with, you'll die," continue to cause confusion. The engulfed appearance aroused viewers' regret.
For viewers who have been watching vampires living an immortal life, the appearance of a terminally ill vampire with only a few days left to die will be unfamiliar.
Most of all, the best viewing points for episodes 9 and 10 are the various emotional changes felt by Woo-hyeol (played by Won Ji-an). As Hae-won (played by Yoon So-hee) shows interest in her as the day she will die rather than become a human is approaching, but In-eun, the culprit that caused this situation, shows no signs of falling in love, Woo-hyeol shows a complicated inner self. I decided to be honest about my situation. Woohyeol's confession, "Only your blood, full of love, can make me human," amidst the unknown whereabouts of the heart, evoked heartfelt feelings even though it was a terrifying line.
From the 10th episode, the excitement of romance was captured everywhere. Woo-hyeol, who learned the deep inner feelings of In-in, whom he only thought was cold, decorates an old tree with colorful lights, or calmly confesses, "I only wanted to have such a heart-pounding love until my heart stopped beating while looking at only one person." Ok Taecyeon's side of a love affair was enough to make viewers' hearts ache. In particular, the scene where he dances with In-Eun, gently leads and shares a warm gaze, reached the peak of emotions that went back and forth.
Reporter Kang Min-kyung, Ten Asia kkk39@tenasia.co.kr