TV
Hwang Min-hyun and Kim So-hyun's Black Knight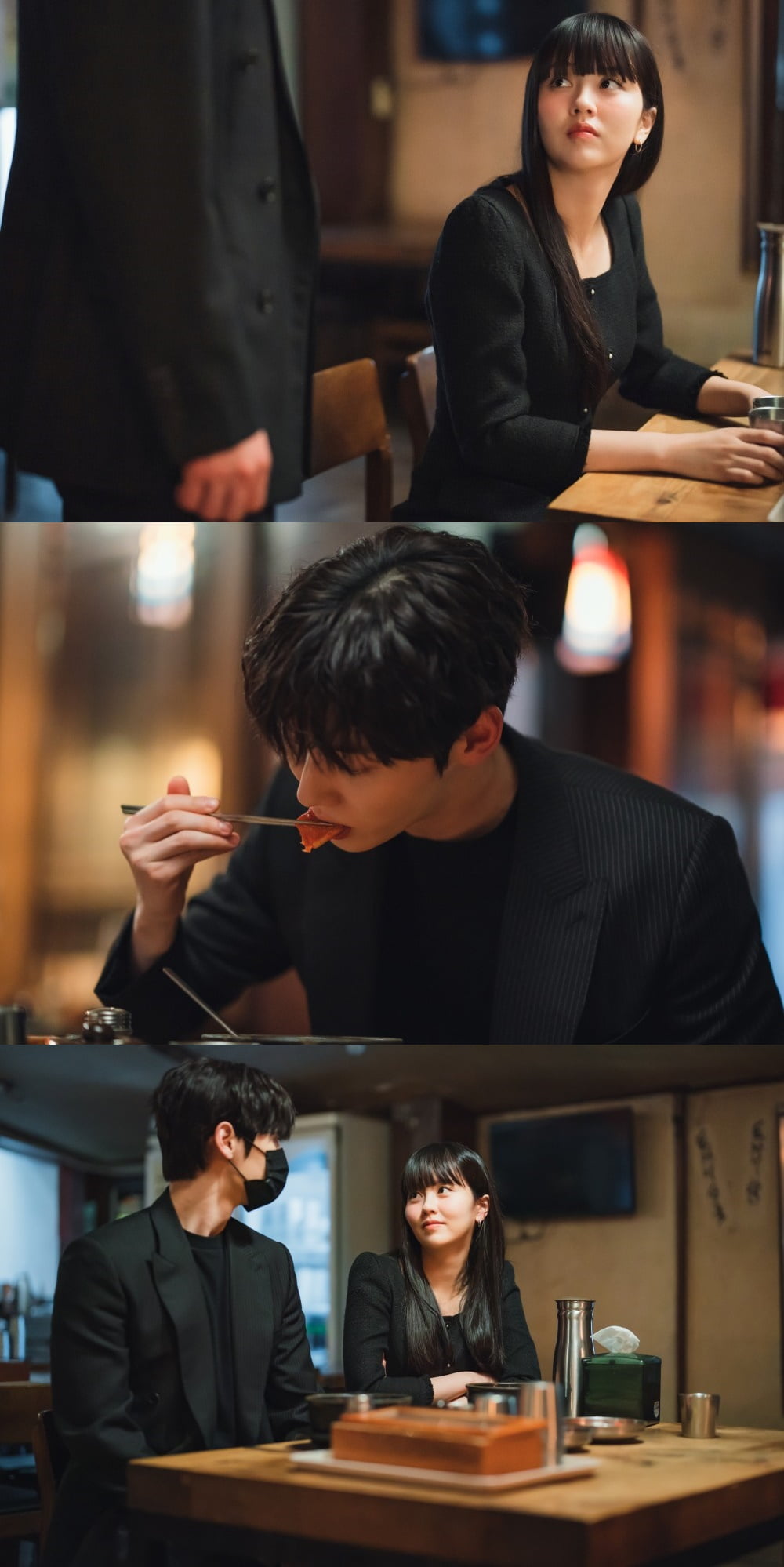 Kim So-hyun and Hwang Min-hyun start to disarm both sides.
On the 7th, tvN's Monday-Tuesday drama 'It's Useless Lies' captured the thrilling changes between Mok Sol-hee (played by Kim So-hyun) and Kim Do-ha (played by Hwang Min-hyun). It stimulates curiosity about what kind of change has occurred in Kim Do-ha's mind, as she no longer covers her face in front of Mok Sol-hee.
In the last broadcast, Mok Sol-hee and Kim Do-ha were reunited as strange and suspicious neighbors. Mok Sol-hee, who mistakenly thought that the man next door, Kim Do-ha, was being chased by a creditor, but after receiving a request from Park Moo-jin (played by Song Jin-woo), she found out that his true identity was composer Kim Do-ha. Mok Sol-hee carefully stretched out her hand and took off her mask while he was asleep while drunk, and Kim Do-ha opened her eyes like a lie at that moment. The ending of facing each other at a distance of less than a span exploded the romantic tension and made me curious about the next story.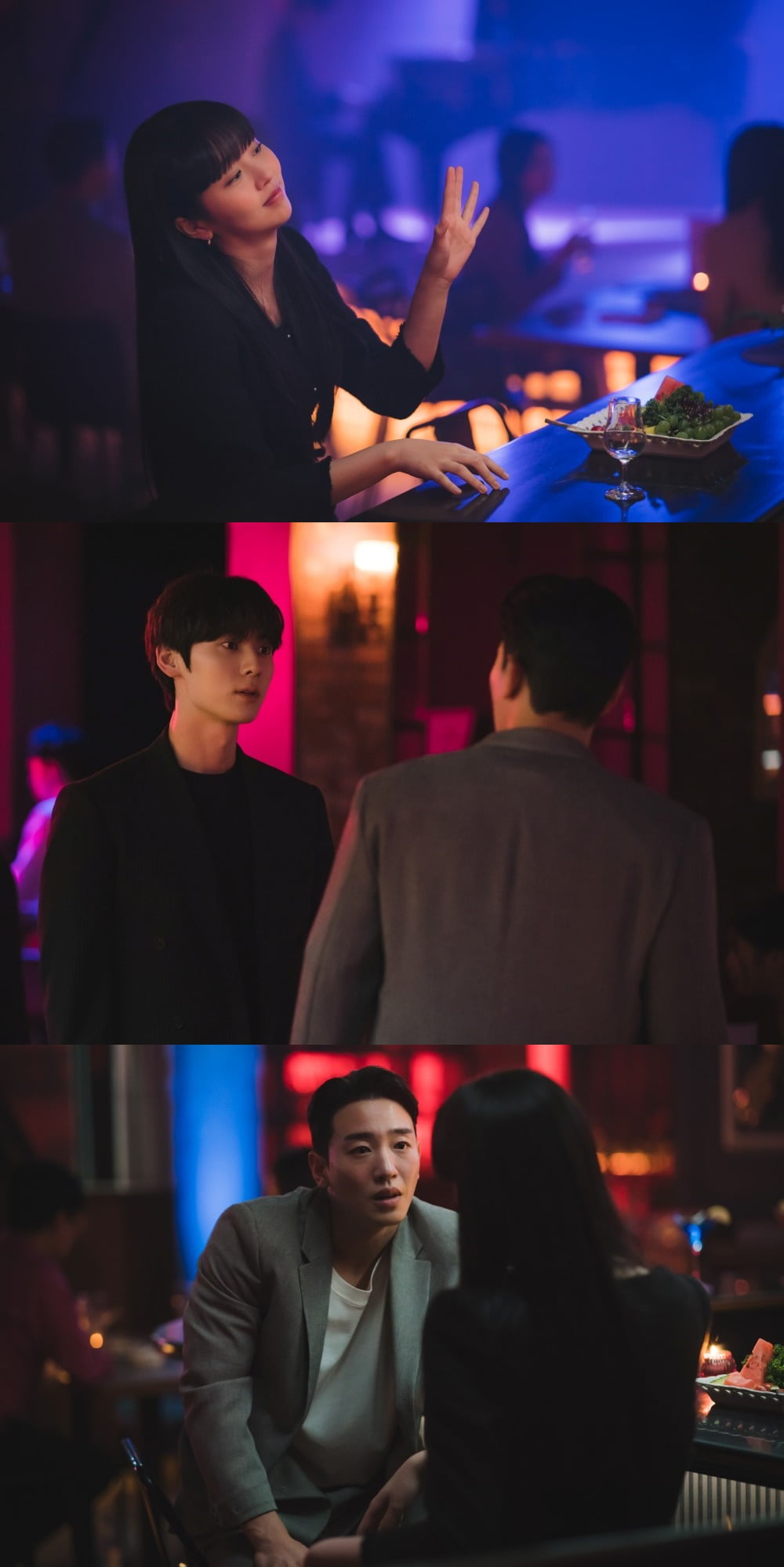 In the meantime, the released photos raise expectations for the changes that occurred between Mok Sol-hee and Kim Do-ha. Mok Sol-hee is sitting at a bar alone and drinking. The person who appears in front of him, who seems to be already drunk, is an uninvited guest. He is the fiancee of the client who was caught lying in front of Liar Hunter Mok Sol-hee and broke off the engagement.
For a while, the presence of Mok Sol-hee, who does not hide his hostility, creates tension, and the unexpected appearance of Kim Do-ha, the black knight, raises the heart rate. Kim Do-ha, with eyes that stood in the way of the man approaching Mok Sol-hee. His surprise appearance, forgetting even the mask, stimulates excitement and interest.
The changed atmosphere of the two people captured in the Haejangguk house adds to the curiosity. In Mok Sol-hee's eyes looking at Kim Do-ha warmly, you can get a glimpse of the closer distance. For Kim Do-ha, who has lived a life of being wary of others' eyes, eating outside is absolutely impossible. However, it is interesting to see Kim Do-ha's human figure taking off the mask again and performing a storm eating show. As for why the distance between the two has narrowed so much, attention is focused on the change in their relationship, which gradually begin to disarm each other.
The production crew of 'Useless Lies' said, "Mok Sol-hee and Kim Do-ha share secrets and begin to get closer. New emotions that come along with the old walls of the heart will come down and bring exciting changes."
Reporter Kang Min-kyung, Ten Asia kkk39@tenasia.co.kr