TV
Im Yoon-ah, 2 consecutive box office queens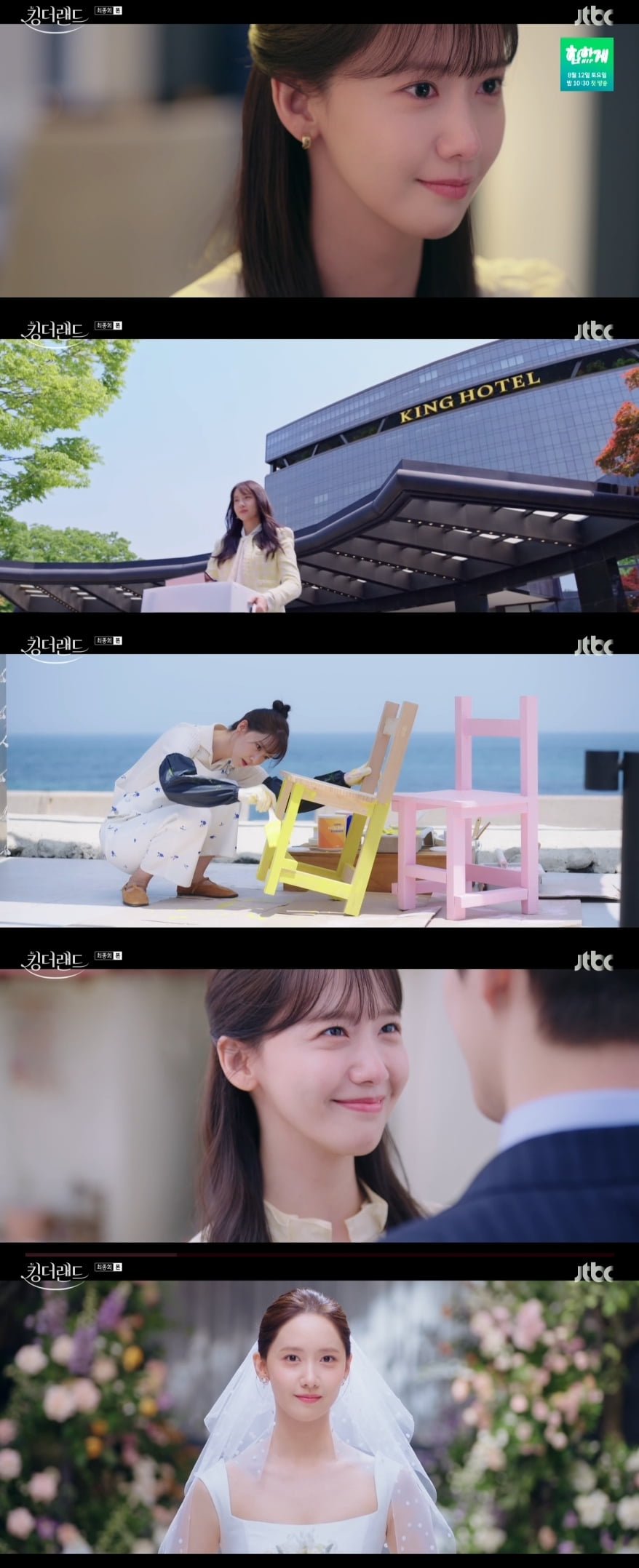 Girl group Girls' Generation member and actress Lim Yoona became the box office queen for two consecutive small screens with the JTBC Saturday drama 'King the Land'.
In 'King the Land', which ended on the 6th, Im Yoon-a played the role of Cheon-rang, a first-class employee at the King Hotel with a beautiful smile and outstanding abilities, and received warm love.
In the final episode, after serious contemplation on life as a hotelier, Cheonrang decides to leave the King Hotel VVIP Lounge King Theland and build her own small hotel. presented
In addition, the romance with Gu-won (played by Lee Jun-ho), who has received a lot of support under the nickname 'One Love Couple', also has a perfect happy ending with the marriage amidst the blessings of family, friends, and co-workers who have been together, giving viewers excitement until the end. It was delivered and received a great response.
Thanks to the growth narrative and sweet romance of angel love, 'King the Land', which gained great popularity such as being at the top of the topical rankings throughout the airing and ranking first on Netflix global, had a final viewer rating of 13.8% nationwide and 14.5% in the metropolitan area (based on Nielsen Korea). Recording their own highest ratings, Jongyoung and Lim Yoona proved their true worth as actors once again by leading to two consecutive successes in dramas following their previous work 'Big Mouth'.
Lim Yoon-a said, "It seems that the fact that it ended is more special as it was a work that everyone did their best to film for 10 months. I really worked hard, but I really appreciate the viewers who watched and loved it with affection, as if their hearts were connected." "Like the characters in 'King the Land' who found their true happiness and grew up with a heart of sincerity, I will support everyone who loved 'King the Land' so that they can truly love themselves and find true happiness," he said. .
Reporter Kang Min-kyung, Ten Asia kkk39@tenasia.co.kr