TV
Lee Jun-ho, passionate acting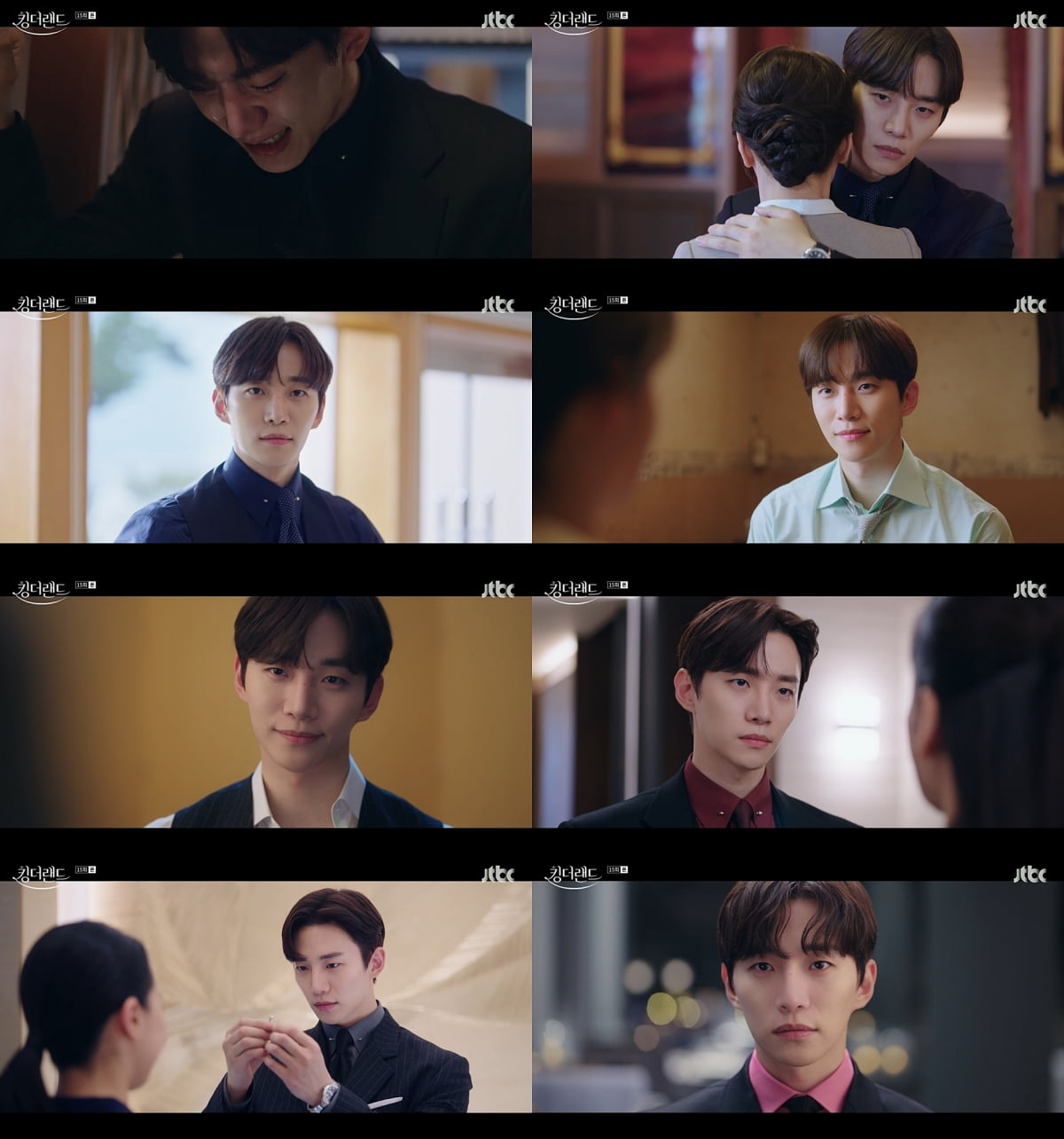 Group 2PM member and actor Lee Jun-ho touched the hearts of the first row in the living room with explosive emotional acting.
In the 15th episode of JTBC's Saturday drama 'King the Land', which aired on the 5th, Lee Jun-ho raised his immersion to the peak by portraying in detail the feelings he missed for his missing mother and loved ones.
In 'King the Land', Gu-gu (played by Lee Jun-ho) unexpectedly met his mother, Han Mi-so (played by Nam Gi-ae), who suddenly disappeared when he was young. He spoke in a calm tone, saying that he understood his mother's heart, who had to leave to protect herself, but there was still an unresolved lump in Salvation's heart. Standing in the hallway, Lee Jun-ho's passionate acting, expressing the feeling of salvation as he quietly fades away from the bursting tears, made even the hearts of the viewers choke.
On the other hand, Lee Jun-ho showed the heart of salvation that was helplessly shaken by the words of the person he liked through gestures and facial expressions. Pleasant trembling was felt in the calm tone and flushed face of salvation, who planned the proposal, such as the ring prepared for Cheonrang (played by Yoona Lim), the drone show, and the meal at the restaurant where the two first ate together.
On the other hand, Salvation's bewildered feeling at Cheonrang's words that he wanted to stop could be seen in the fingertips of the ring, the reddened eyes and the dry throat. I couldn't find anything to say at the unexpected answer, but the lips that were moving as if trying to break the awkwardness added to the pity. The passionate acting that portrayed the emotional changes of the character from excitement right before the proposal to surprise and confusion stood out.
After reuniting with those whom he missed in the play, salvation poured out his fluctuating emotions and once again achieved inner growth. Salvation's emotional change captured attention by adding depth to Lee Jun-ho's delicate pace control. Along with this, the acting tension that conveys the character's joys and sorrows as it is gave a breathtaking sense of immersion. As a result, expectations are soaring for the final page of 'King the Land', which will be decorated by Lee Jun-ho, who has led the play solidly until the end with dense hot acting.
Reporter Kang Min-kyung, Ten Asia kkk39@tenasia.co.kr