TV
Jin Ji-hee made a PPT to convince her parents to live on her own.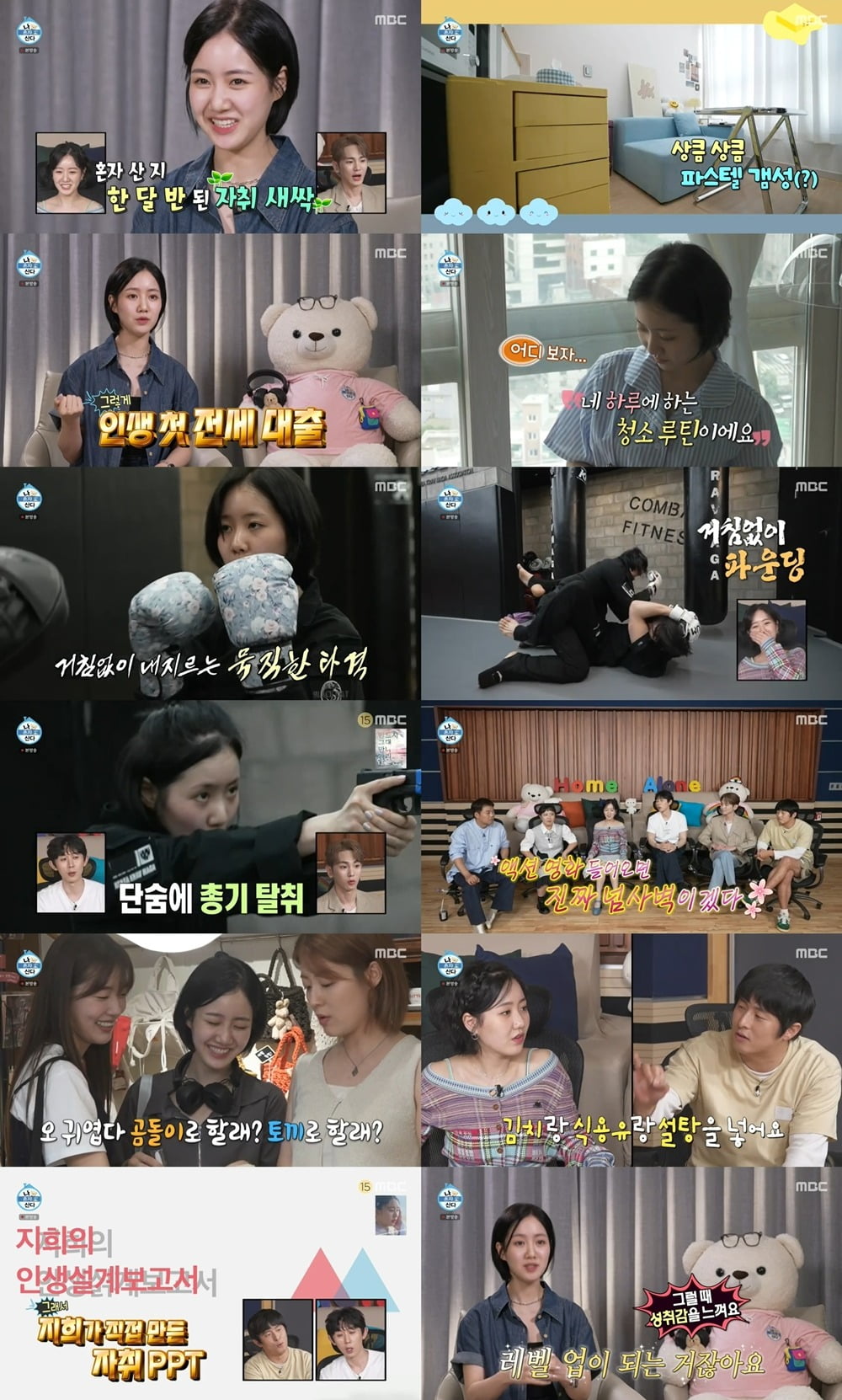 Jin Ji-hee exuded a different charm with the aspect of a wild 'trace sprout' and the martial arts skills of reversal to protect herself and prepare for the future.
On MBC's 'I Live Alone', which aired on the 4th, Jin Ji-hee's daily life was revealed.
Jin Ji-hee, born in 1999, has been living alone for a month and a half. The house of Jin Ji-hee, an actress who has been in her 20th year of debut, who became a 'traces sprout', was a duplex structure filled with pastel sensibility. Having found his first house by selling his own footsteps, he revealed the realization that "I think I learned about the world." He drew attention with his morning routine of cleaning the house as soon as he got up and his tidy personality that did not tolerate even a speck of dust.
Jin Ji-hee showed off her anti-war charm with her skills in 'Krav Maga', a modern Israeli self-defense technique. Krav Maga is a martial art that Won Bin used in the movie 'The Man from Nowhere', and he was a Krav Maga practitioner with the highest black belt. Jin Ji-hee was admired for her ability to block knife and gun attacks. He said, "I gain the confidence to protect my body," and showed himself immersed in the charm of Kravma.
Afterwards, Jin Ji-hee wore a hip beauty and enjoyed a date with her friends, actresses Nam Ji-hyun and Jo Yoon-seo, in Seongsu-dong. After visiting hot places such as prop shops, the three enjoyed a sense of happiness while eating tasty pretzels at their regular pretzel restaurant. Nam Ji-hyun, a 'trace full level', released tips on how to remove mold and use delivery food. Kian 84 brought laughter by sharing the secret of 'infinite stir-fry' using kimchi, cooking oil, and sugar as a tip for handling leftover food.
Jin Ji-hee was surprised to find out that she even made a presentation of her past, present, and future in a 'Trace PPT' to convince her parents who were against it. The PPT content that he made with his will for 'mental independence' was also released and caught the eye.
Jin Ji-hee compared the trace to a 'game' and said, "I feel a sense of accomplishment. Looking at it later, I look forward to seeing Jin Ji-hee as a human being as well," he said. Cocoon, who had 10 years of experience, laughed when he reflected on his broken appearance and said, "I have to live again."
Reporter Kim Ji-won, Ten Asia bella@tenasia.co.kr