TV
'Durian's Affair' is gaining popularity among the 40-50 generation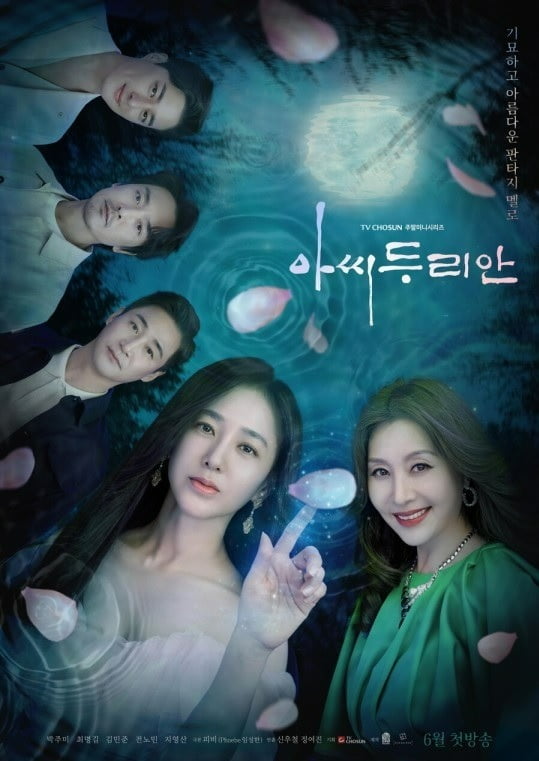 TV CHOSUN's weekend drama 'Durian's Affair' is drawing enthusiastic responses from maniacs in their 40s and 50s with its extraordinary addictiveness. As a strong consensus is formed online, centering on the floating class in their 40s and 50s, it is acting as a key driving force behind drama ratings and topicality.
According to Nielsen Korea, an audience rating research company, the 12th episode of 'Durian's Affair', which aired on the 30th, recorded a nationwide rating of 6.4% and a highest rating of 7.2% per minute, breaking its own highest rating and ranking first in the same time period drama rating. In the case of topicality, it steadily rose from 6th in the 4th week of June, the starting point of airing based on Good Data Corporation analysis, and recently recorded 4th in the 4th week of July, maintaining the top rank in the TV drama field.
In particular, in the case of 'Durian's Affair', it was found that there is a strong mania for people in their 40s and 50s. Looking at the search volume by week, viewers in their 40s of 'Durian's Affair' recorded 34.23% in the 4th week of June and have been consistently in the upper 30% range. are recording The percentage of female viewers is also overwhelming. The average search rate is 84%, which is higher than other dramas such as 'Demon' and 'King the Land'.
As such, 'Durian's Affair' is on the rise in terms of viewership ratings and topicality, and online communities and portals are showing interest and reactions from maniacs for the drama.
As a result of analyzing comments related to 'Durian's Affair' on online blogs and community sites by Good Data Corporation, it was found that related posts and comments are continuously increasing in the order of DC Inside, Naver Cafe, and Theku.
Looking at the major viewing responses, it was found that the main positive responses were the highly addictive composition of the work, unpredictable story development, immersion according to the actor's acting ability, and comical elements. Analysts say that a significant number of viewers are fascinated by the unconventional material and story development and are turning into a "maniac" who continues to look for the work.
An official from the production company Highground said, "Currently, 'Durian's Affair' is gaining popularity from maniacs in their 40s and 50s in terms of topicality. I hope that this can be applied to this work as well."
The number of video views and VON posts of 'Durian's Affair' continues to rise every week, maintaining the top 10 spot in the topical TV drama category for 6 consecutive weeks. The number of VON posts and comments, which Good Data Corporation aggregates and announces, is based on a survey of 10 online blogs and communities, including Naver and Daum Cafe.
Reporter Kim Ji-won, Ten Asia bella@tenasia.co.kr