TV
Cho Young-nam's endless memories of Yun Yeo-jeong
《Kang Minkyung's Insert》
Cho Young-nam mentions 'ex-wife' Yoon Yeo-jung
The arm of memories that lasts alone
Broadcasters use selectively for topicality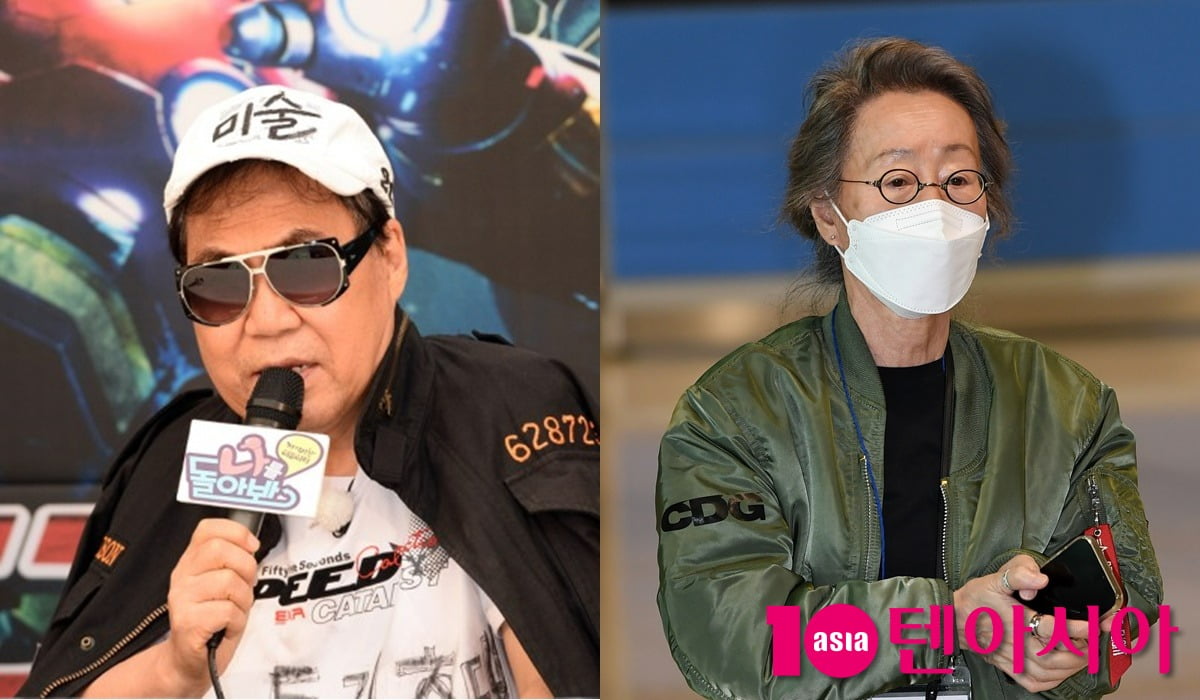 Singer Cho Young-nam continues to sell his memories of his ex-wife Yoon Yeo-jung. It is making many people feel uncomfortable to repeatedly talk about their ex-wife who broke up a long time ago and to attract public attention. However, the behavior of broadcasters who recognize this inconvenience as a topical topic and repeatedly induce Cho Young-nam to tell the story of Yoon Yeo-jung is also a problem.
In the TVN STORY 'Chairman's People', which aired on July 31, Cho Young-nam appeared as a guest. On this day's broadcast, Cho Young-nam mentioned ex-wife Yoon Yeo-jung, saying, "I saw 'All Diary' and there were no actors who didn't appear. Except for Yoon Yeo-jeong." In response, Soo-mi Kim said, "Even Yeo-jeong came out. I told her not to talk about her ex-wife."
Cho Young-nam said, "Being kicked out by Yeo-jeong made me go to the path of an artist, and Yeo-jeong worked to make a living and became a world-class actor. She worked to feed her children and became world-class." Cho Young-nam continued to talk about Yun Yeo-jeong. Then Kim Soo-mi said, "Don't talk too much about Yeo-yeon's sister on the air." In response, Young-Nam Cho showed a shy appearance, saying, "That's it. I did it because I was talking about it."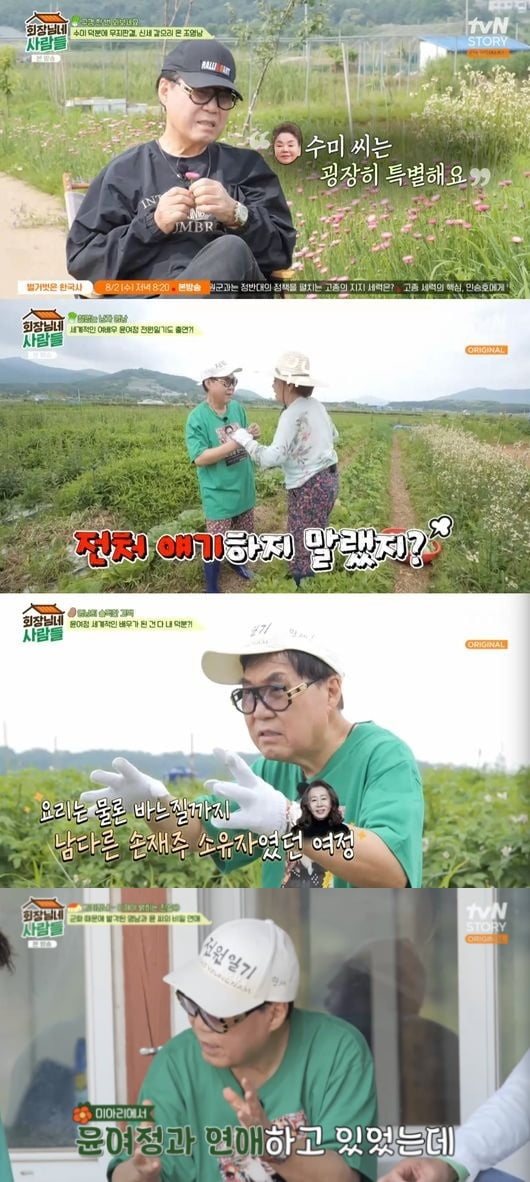 Cho Young-nam married Yoon Yeo-jeong in 1974 and divorced in 1987. There are many reasons for divorce, but the representative one was Cho Young-nam's affair. Cho Young-nam directly said, "I've been living for 13 years, so I met another woman and flirted. Because I cheated on her (Yeo-jeong Yoon), it worked out. He kicked me out." He also said, "I got divorced because I cheated on you. I don't understand the me at the time. I regret why I cheated on my children. Now I feel sorry and apologize."
The two chose to divorce, but Jo Young-nam does not seem to have any intention of letting go of Yoon Yeo-jeong. The first time Cho Young-nam mentioned Yoon Yeo-jeong dates back to the 2010s. Until now, he mentioned Yoon Yeo-jung's name whenever he appeared on TV shows or radio shows. The peak was after Yoon Yeo-jeong won the Best Supporting Actress Award for the first time as a Korean actor at the 2021 American Academy Awards (Oscar).
After Yoon Yeo-jeong received the award, Cho Young-nam said, "Isn't that the best and coolest revenge against cheating men?" Afterwards, Cho Young-nam said about the remark, "At that time, the reporters called. Do you put it on?'," he said.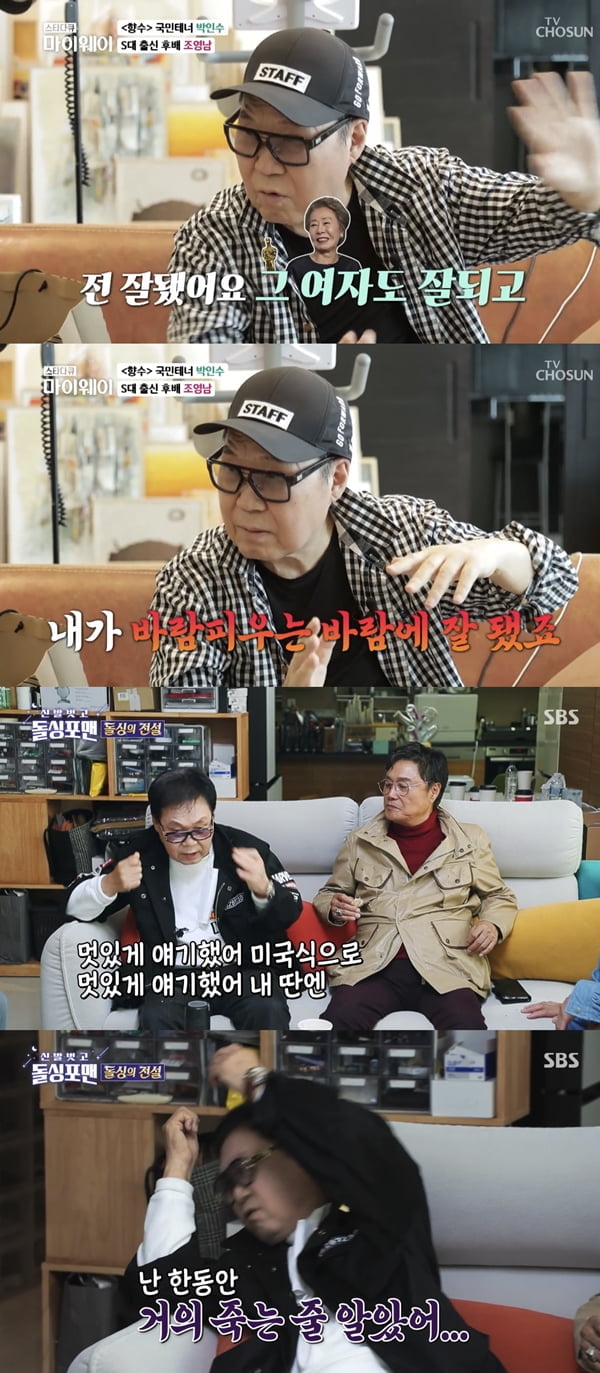 In March of last year, Cho Young-nam appeared on 'Oh Eun-young's Golden Side Counseling Center' and expressed his concerns and received a solution. I was shocked by Dr. Oh Eun-young's diagnosis and admired the solution, but that was only it. Cho Young-nam regretted, saying, "I should have known (these things) early, but I have only a few days left to live, so it's a waste."
Cho Young-nam's memoirs by himself continue. It can also be interpreted as meaning that there is nothing to talk about on the air except for Yoon Yeo-jeong. Even broadcasters know that. From the viewer's point of view, the broadcasting company is on the same side and seems to be using it for a moment's topic.
Yoon Yeo-jeong does not mention Cho Young-nam at all and is building her own career. Now is the time to stop selling memories of Cho Young-nam alone, whom the other person does not want. Broadcasters are also blinded by viewership ratings and should stop thinking about using Jo Young-nam's memoirs. Instead of selling memories, we need an attitude of respecting the other person. It is now beyond even rudeness.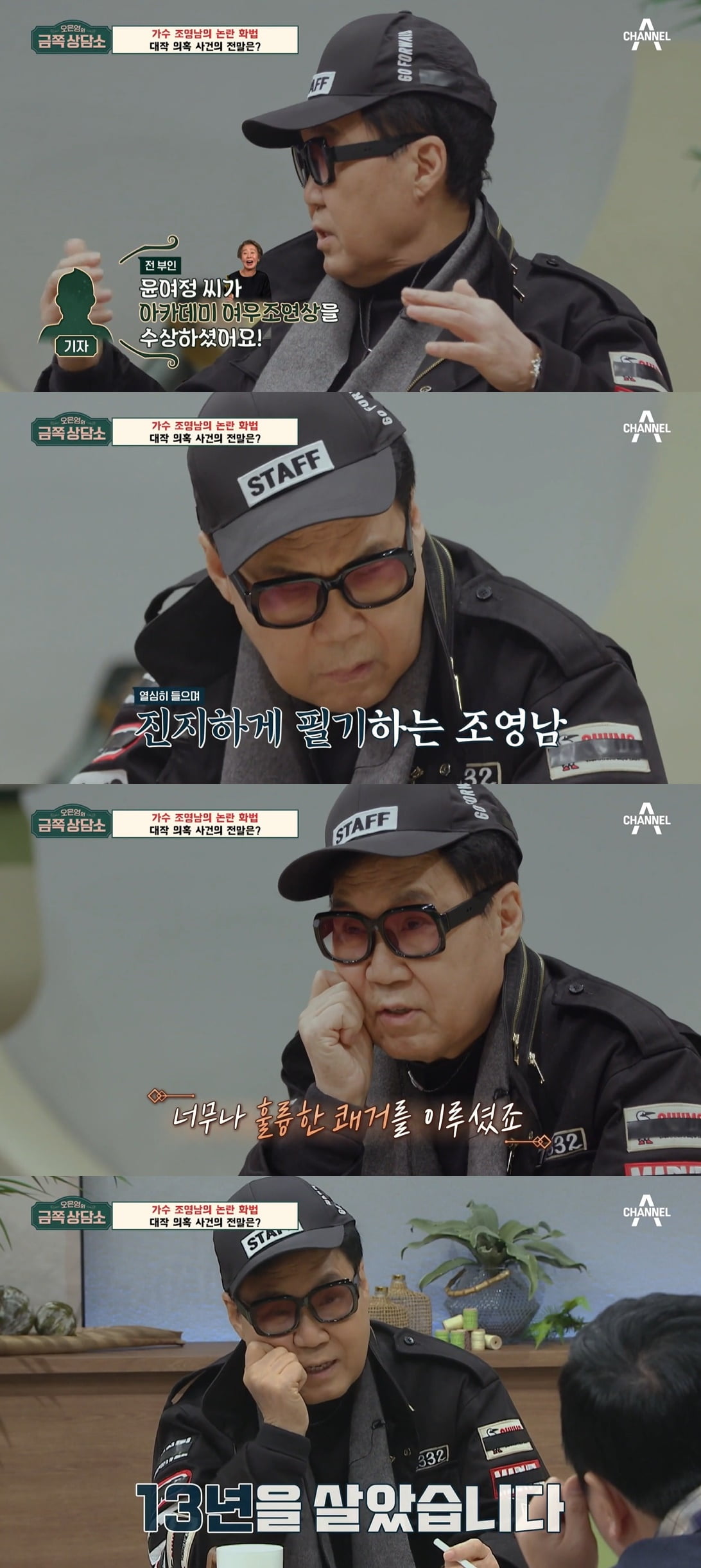 Reporter Kang Min-kyung, Ten Asia kkk39@tenasia.co.kr