TV
Kim Tae-yeon and senior Jang Yoon-jung objected, "I think I'm great"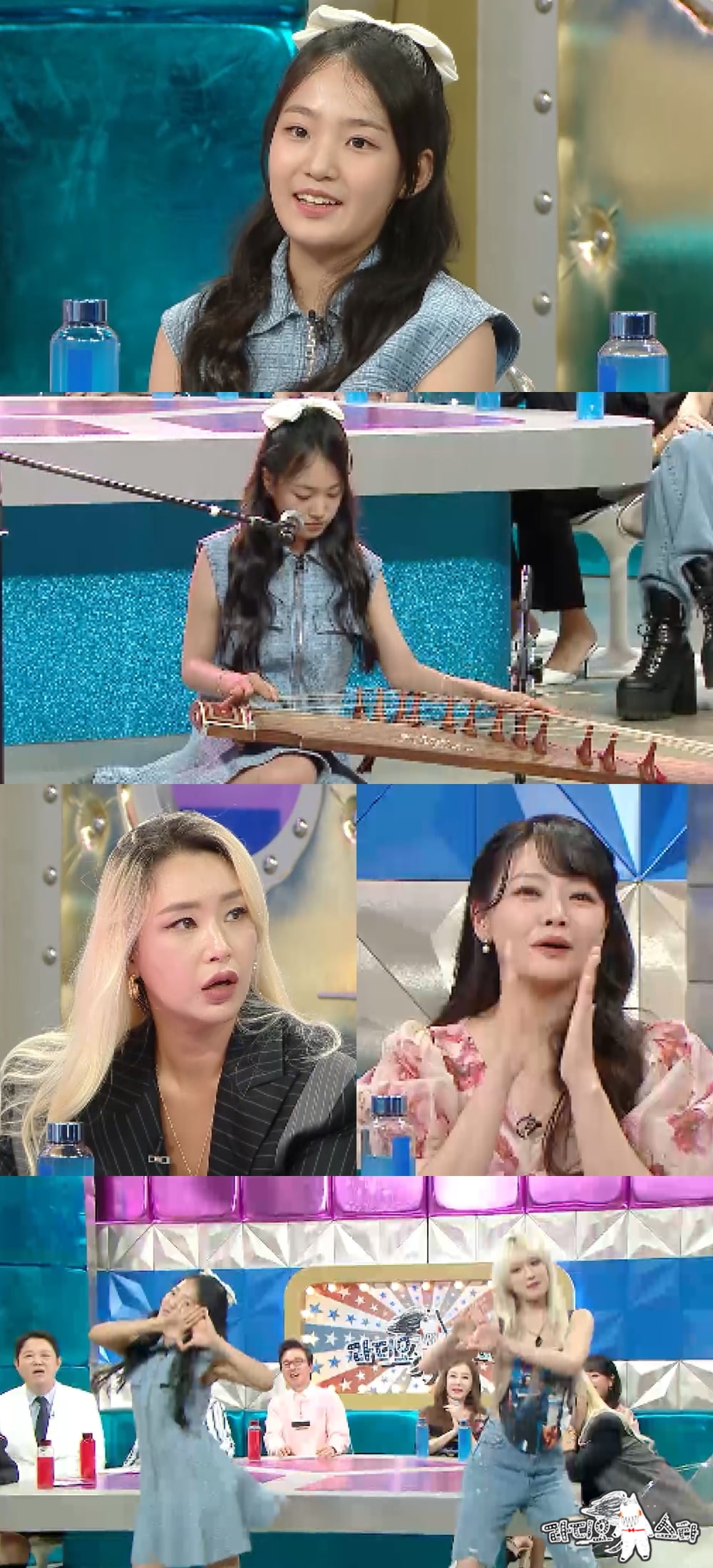 Singer Kim Tae-yeon will perform an idol dance following gayageum and pansori.
MBC's 'Radio Star', which will be broadcast on August 2nd, will be decorated with a special feature of the Spicy Wanderers starring Park Joon-geum, Kim So-hyun, Kim Tae-yeon, Bae Yoon-jung, and Jeon So-mi. Hong Hyun-hee, a broadcaster, participated as a special MC in this broadcast.
Kim Tae-yeon is a 12-year-old girl who ranked 4th in 'Mistrot 2'. At the age of 7, he performed at Carnegie Hall and the Kennedy Center in the United States, and showed off his uncontrollable talent in 'Radio Star'.
Kim Tae-yeon said that she was destined to participate in 'Mistrot 2', and was surprised by the fact that the song she sang despite the opposition of Jang Yoon-jung, a senior in the music industry at the time, exceeded 10 million views. He said that he sincerely wanted to sing that song and said, "I pushed it until I could do it."
Also, he said, "I think I'm great," and brought up his past story, and he monopolized everyone's cuteness. However, the expressions on the faces of those who had been laughing while petting Kim Tae-yeon soon turned into expressions of surprise.
He performed a song while playing the gayageum, an instrument that he said he had played with like a toy since he was a child, and everyone was mesmerized by his skills. Kim Tae-yeon, who literally tore the stage properly, received intensive attention on this day with a confident, courageous and robust appearance.
Kim Tae-yeon talked with Jeon So-mi before performing the dance she had prepared, and was delighted when it was revealed that they were seniors and juniors in the same elementary school and even had the same background in the taekwondo club. Then, the representative song 'PICK ME' of the audition program that Jeon So-mi appeared on was performed on the spot as a collaboration stage. It is said that he surprised everyone by successfully completing the ambitious dance stage.
Reporter Kang Min-kyung, Ten Asia kkk39@tenasia.co.kr