TV
Park Jun-geum, Hyun Bin Choi Jin-hyeok What mother wants is Son Seok-gu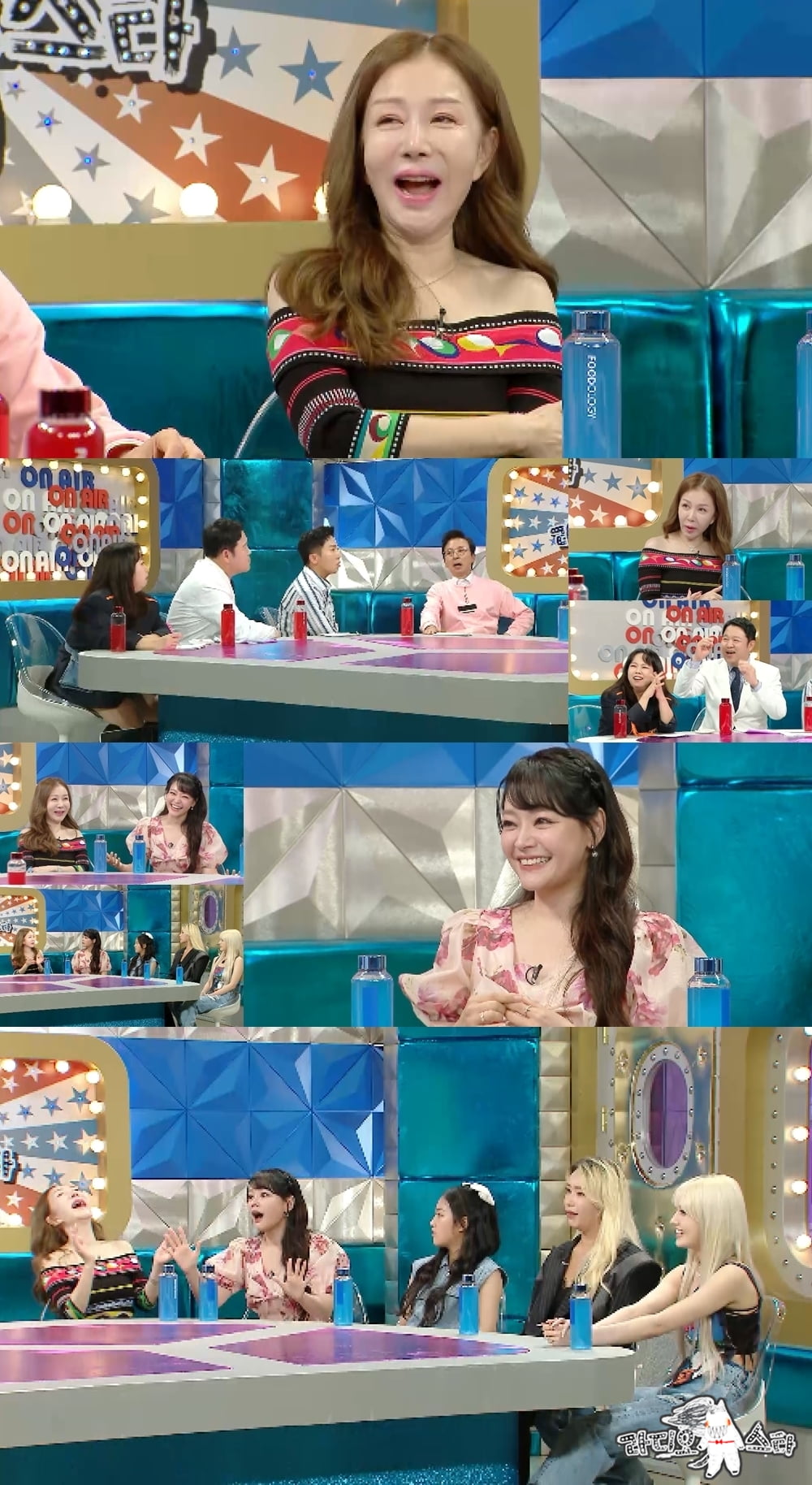 Actor Park Joon-geum reveals an episode in which he almost turned down the popular drama 'Doctor Cha Jeong-sook'. Along with this, he sent a love call to Son Seok-gu.
MBC's 'Radio Star', which will be broadcast on August 2nd, will be decorated with a special feature of 'Spicy Wanderers' starring Park Joon-geum, Kim So-hyun, Kim Tae-yeon, Bae Yoon-jung, and Jeon So-mi. Regardless of age or genre, the five performers who inherit the lineage of Spicy Girl are expected to radiate spiciness and super energy.
Park Joon-geum has played various mother roles through many dramas. Among them, she took on the role of a mother to a male actor with her spicy acting skills, making Korean daughters-in-law nervous. Recently, in the drama 'Doctor Cha Jeong-suk', she proved her acting ability by raising her blood pressure by playing the role of a mother-in-law who is hated when she opens her mouth.
Park Joon-geum, who entered the studio, caught the eye with a girl-like reversal. He said that he didn't know why he was spicy, and that he was warm inside, drawing laughter. He said in a charming voice that he created a character by mixing a bit of comedy in his own way in this year's biggest hit, 'Doctor Cha Jeong-sook'.
Park Joon-geum also revealed the dizzying story of almost rejecting (?) this drama role. She plays the role of mother-in-law of Kim Byung-chul, a well-known son at a large hospital, and mother-in-law of Uhm Jung-hwa, who returned to work as a doctor after starting a new life. Park Joon-geum surprised everyone by revealing that he was very worried about an actor, saying, "I was cast for the first time and had a meeting with the director." He then said that he did not know that 'Doctor Cha Jeong-sook' would record double-digit viewership ratings.
On the other hand, Park Joon-geum drew attention by saying that he showed a 'spicy hand taste' to a male actor. I worked with this actor who played the role of my husband in a feature-length drama for 6 months, and when I was sad, there was a scene in the script where the couple slapped each other. After filming a week later, he was surprised to reveal that he had taken a full swing to finish the performance without NG after thinking about it for a long time.
In addition, Park Joon-geum, an actor specializing in scuffle scenes, said that he even grabbed hair with Hong Hyun-hee, a broadcaster who participated as a special MC, raising questions about what happened to them that day. Park Jun-geum, who is called 'Jenny in her 60s', revealed that she has maintained a size 44 all her life. It is said that he has kept a size 44 for the rest of his life with this secret method, drawing attention to what secret he revealed. Park Joon-geum's selfish love call is expected to bring laughter.
Park Joon-geum mentioned that she played the role of a mother to great male actors such as Hyun Bin and Choi Jin-hyeok, and said that she was keeping an eye on Son Seok-gu recently. It raises curiosity about whether he will be able to face Son Seok-gu through a mother-son relationship like his wish.
Next to Park Joon-geum, musical actress Kim So-hyun appeared and attracted attention with her ambitious appearance. He mentioned that her husband, Son Jun-ho, recently appeared on 'Radio Star' and said that he hoped to appear on 'Radio Star' in order to gain an advantage in the number of appearances, which made everyone burst into laughter.
Just in time, an offer came with the concept of 'Spicy Wanderers', and to him who was worried about it, her husband Son Jun-ho said, "Do it like you do at home," and everyone laughed. Kim So-hyun is rumored to have exposed the true nature of her husband, Son Jun-ho, from a fake lover to a salty side.
Reporter Kang Min-kyung, Ten Asia kkk39@tenasia.co.kr