TV
Music YouTuber Kim Hyang-gi, idol Shin Hyun-seung and romance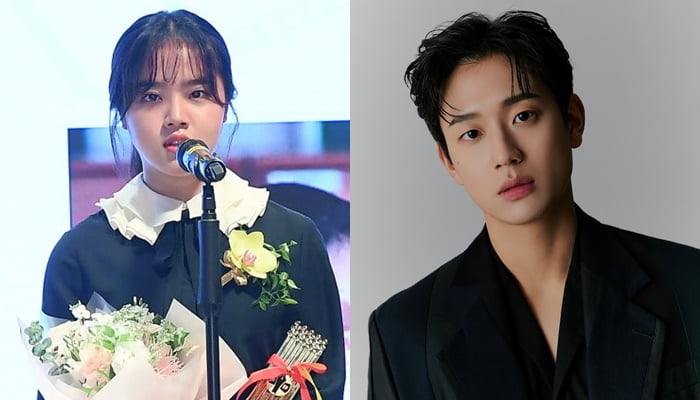 Actors Kim Hyang-gi and Shin Hyun-seung have been cast in the new drama 'Play, Fly'.
On August 1st, Playlist, a comprehensive content studio, reported this news. 'Play, Play' is a romance drama depicting the secret love between an idol and a YouTuber. Produced by Playlist and organized as an original drama for Hulu Japan, a major Japanese streaming service, 'Play, Fly' is based on the popular Naver webtoon of the same name.
Kim Hyang-gi plays the female protagonist, Song Han-joo. Han-joo is a female college student who calmly accepts the difficult reality but never gives up on her dream. Hanju hides her true self and works as a music YouTuber named Flea. As a popular idol follows her account, her ordinary life faces a new phase.
Shin Hyun-seung plays the male lead, Lee Do-guk. Do-guk is working as Levi, who is in charge of visuals for the idol group Sezz in the play. One day ahead of his solo career, Do-guk, who has an innate charisma and unaffected personality, wants a collaboration with Flea, who runs a music YouTube channel he enjoys listening to, and strives to reveal Flea's identity.
In addition to this, Yeon-oh was cast as Lee Mak-chun, who forms the love triangle between Han-joo and Do-guk, Kang Seong-yeon as Han-joo's mother, and Yang Dong-geun as Han-joo's father.
Hulu Japan's original drama 'Play, Fly' is scheduled to be released this winter.
Reporter Kang Min-kyung, Ten Asia kkk39@tenasia.co.kr